The Ideal Solar Powered Gadgets for Your Ideal Day
by Jia Tolentino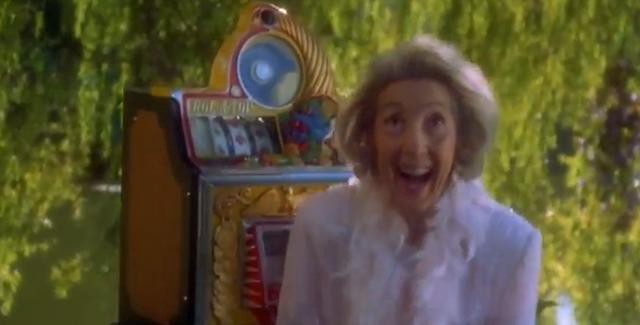 This post is brought to you by Energizer®. Keep your smartphones, tablets and other critical devices powered with a range of Energizer® Portable Power products.
ACHIEVE HAPPINESS THROUGH SUNLIGHT etc.
Picture your ideal day, just for one second. Are you outside? (Certainly.) Is the sun out? (Of course it is.) Do you have a drink in your hand? Well, that one's up to you! (Yes.)
I don't mean to make any assumptions or anything. Maybe your ideal day involves your work desk, total winter darkness, and compulsively checking the same six blogs until lunchtime. But personally, I'm picturing a day spent in the sun with good company, adventuring forth into nature or drinking on a rooftop or lounging by the beach, with the added bonus of self-satisfaction sustainable energy use from all these fancy solar-power gadgets.
SOLAR SPEAKERS
First things first: You need a soundtrack. How else will you burst into nostalgic tears, many years later, when your perfect-day song comes on the radio and reminds you of the inexorable passing of time? Call your girlfriend, put on your autumn sweater; say you're never ever ever getting back together. Solar speakers are an obvious essential for any day spent outside relaxing.
SOLAR TOYS
If and when I give birth to helpless miniature humans, I hope that I like them enough that they'll become an essential part of every really good day. Do you have kids in your dream scenario? If you do: Doesn't it seem lovely to keep them busy with something powered completely by the sun?
Many solar toys are approximations of animals, like a sub-hamster version of the pet that your kid probably isn't ready for yet. You can buy a grasshopper that will hop around when it gets enough sunlight, a Transformer that can be either 'Tank,' 'Robot,' or 'Scorpion,' or a car that will zoom around when it's charged.
SOLAR TREE CHARGER
Preferably not for your phone! Why does your perfect day include having those half-conversations where you trail off because you're texting? But okay, maybe you truly must stay connected. Maybe your sister is about to have a baby, or you're live-blogging your trip down the Amazon. Avoid ever having to ask, "Hey, does anyone have an iPhone charger I could use just for a second?" with this elegant, futuristic charger that looks like a tree.
SOLAR LAWNMOWER
On this ideal day, maybe you're a brand-new person; maybe you're the kind of man or lady who has a big yard, loves landscaping, and can afford a $3000 solar-powered lawnmower that works on its own like a Roomba. Maybe you already are that sort of person and you'd like to automate your lawn care. Do you think that the set of Downton Abbey is roamed by a vigilant, unceasing army of these guys?
SOLAR LANTERN
Now we're crossing the threshold into your ideal night, or maybe just your ideal foray into spelunking. But just because the sun's just gone down doesn't mean that you have to retreat to the electrical grid. Use a solar lantern; get a dozen and scatter them around your rooftop or meadow or 7/11 parking lot; then, fall in love with whoever you're looking at, so gorgeous in the soft, diffuse glow.
SOLAR STRING LIGHT
Maybe your perfect day is exactly what the wedding-industrial complex wants it to be! Maybe you're throwing an expensive marital extravaganza that manages to be completely carbon-neutral despite everyone having flown in from out of town. At this wedding, there is an organic burlap-confetti bar, a wishing well, and a food truck with tattooed hotties handing out bowls of your signature gnocchi. "And," you say — if bride, adjusting your flower crown; if groom, your custom arm-hair — "all the lights in the garden are so-lar po-wered."
But also I can picture these lights in any backyard that knows what's up. And you'd never have to find an extension cord!
SOLAR DOUBLE RAINBOW MAKER
Certain grad students who live in a Midwestern state where the cruelty of winter has already reared its head may have already have ordered this solar-powered double rainbow maker. I may be shivering in my knit beanie and fingerless gloves right now — but once I get this gadget and work in a home-office fantasia with prisms of colored light flitting around everywhere, I'll probably never feel sadness again.
SOLAR POWER GENERATOR
This generator is powerful, cordless, and silent, unlike the groaning beast-cube that powered my survivalist neighbor's refrigerator during the June blackout that tragically forced me to throw away a huge thing of cheese. Yes, it's quite expensive, but you could think of it as an investment to calm your fears about Taxmageddon or other forms of apocalypse. Nothing will get you if you have this generator.
SOLAR FAN
This fan is also Essential for the Coming Apocalypse (a subtitle for the Skymall catalogue?). But if you've got a window that gets lots of sunlight — perhaps too much sunlight, if there's such a thing — then a solar-powered fan sort of seems essential, period. And this technology is perfectly neat and symmetrical; the fan starts automatically, powered by the thing that makes you need it in the first place, and it'll put itself to sleep quietly when the sun goes down. I look forward to the day when all of our devices — and needs and relationships — are as logical and sustainable as the solar fan.
Jia Tolentino is an MFA student in Ann Arbor, Mich.
---
Support The Billfold
The Billfold continues to exist thanks to support from our readers. Help us continue to do our work by making a monthly pledge on Patreon or a one-time-only contribution through PayPal.