Save on Heating and Cooling Costs with Thermostats and YOU
by Michael McGrath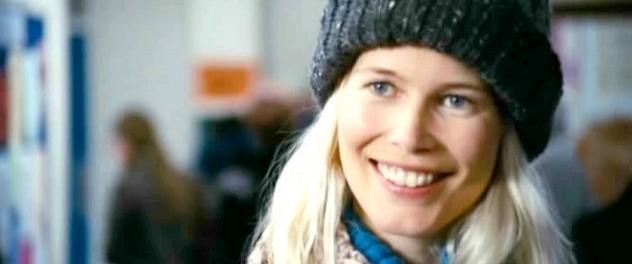 This post is brought to you by Energizer®. Keep your smartphones, tablets and other critical devices powered with a range of Energizer® Portable Power products.
As a rule, my father won't turn on the furnace until November. Meanwhile, I try not to watch Love Actually until at least Halloween. But last year we suffered an eerily unseasonable (and therefore especially destructive) October blizzard. We needed both heat and Love Actually earlier than ever and like never before.
As weather systems and emotional states continue to destabilize, it's important to keep a warm glow in your heart and hearth, as well as a tight grip on expenditures. Here are ways to keep your heating costs down, no matter when you need it.
Programmable Thermostat
Anyone who has ever left their heat/AC on while away for the weekend will testify to the numerous benefits of a programmable thermostat. They limit energy consumption while providing precise and personalized temperature settings. I've been way into thermostats recently, for some reason. Had them on the brain. Did you know that Warren S. Johnson invented the electric thermostat in 1883? Mr. Johnson also invented the pneumatic thermostat. He pretty much created the entire "building control" industry.
Originally thermostats had a bunch of mercury in them, but these days that's largely frowned upon, as mercury vapor is poisonous. Digital and programmable thermostats are way more stable and far less poisonous and can provide up to a 30% reduction in energy costs. But even the most deluxe thermostat cannot do it all. Energy savings ultimately depend on consumer behavior. The thermostat is only a tool that can help you make informed and precise choices.
So if you're still tempted to crank it, try these instead:
Extremities
Invest in slippers and ski socks, arm warmers and mufflers. Physical activity (toe curls, finger puppetry) improves circulation, which keeps frostbite at bay.
Hot Toddy
-Whiskey (or bourbon or brandy)
-Lemon
-Honey
-Hot water
Also works (on a more surface level) without the liquor.
Layers
I spent early autumn searching for the perfect Tom Hardy cardigan. I finally found one at a Goodwill in New Hampshire but it smells like mothballs and has a coffee drizzle down the left breast. I still believe iron-on leather elbow patches and subtle shoulder, chest and trap pads will rescue this piece.
Spring Break 2005 mix
Keep it on repeat. Transport yourself to a Tropical pastime. Man, remember 2005? I barely knew anything about thermostats back then.
This winter I might not even need Love Actually. I won't notice the ice forming on the windows. I won't need to "cut the chill," as my father says. I'll be swaddled in a cocoon of musty wool, chugging lukewarm whiskey. Every now and then I'll notice the thermostat on the wall and say a quiet prayer for Mr. Warren S. Johnson.
Michael McGrath tweets as @marcomcgrath.
Sponsored posts are purely editorial content that we are pleased to have presented by a participating sponsor, advertisers do not produce the content.
---
Support The Billfold
The Billfold continues to exist thanks to support from our readers. Help us continue to do our work by making a monthly pledge on Patreon or a one-time-only contribution through PayPal.