What I Learned About The $20 Trick
by Teri Vlassopoulos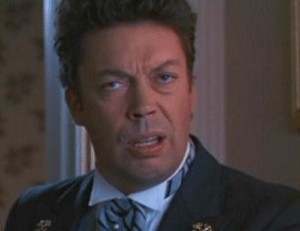 On vacation in San Diego last summer, my husband, two friends, and I decided to take a road trip to Las Vegas. We booked a room at the Luxor, and I crowdsourced recommendations for what to do.
A friend suggested that I try the $20 trick. I had no idea what it was, but the name alone intrigued me. It sounded like something you would do in Las Vegas, and even if it was a scam, it wasn't a bank-breaking amount of money, nor did it seem like enough to get arrested over. So I Googled.
It turns out that the $20 trick is a bribe disguised as a "trick," but has been used enough times that there are websites and long message board threads devoted to it. It works like this: As you check into your hotel, you — smoothly, subtly — sandwich a $20 bill between your credit card and ID and — casually, nonchalantly — ask if there are any "complimentary upgrades available." With this magic password, the person checking you in will consult their computer. If they find a "complimentary upgrade" they will keep the $20 for themselves. If they don't, they'll return the money, no questions asked. The $20 trick has also been known to work at restaurants and clubs. Apparently.
It seemed lame after I'd researched it, and even lamer after I explained it, out loud, in real words, to my friends, but when it came time to check in, I decided to try it out anyway. I had my $20 bill, I had my passport and credit card, and so I — awkwardly, tentatively — asked about complimentary upgrades. The woman checking us in rolled her eyes, but a few clicks of the keyboard later, success — upgrade! Instead of an interior-facing room, we got one in the side tower with a window that faced the outdoors. The view was nothing spectacular, mostly the parking garage, some squat buildings and the ever-present band of yellowish smog and desert dust hanging over the city, but it was still better than an interior view and worth more than an additional twenty bucks. "Thank you!" I said. She returned my ID and gave me the room keys. The $20 bill sat on the counter between us, glaring and out of place. "You can keep that," she said (dryly, tiredly). I put it back in my wallet and blushed.
In the end, we walked up and down the strip too many times; spent an impossibly hot afternoon swimming in the chlorinated waters of the pool that snaked around the glassy pyramids of the Luxor; had Chinese food in the Excalibur food court just outside Thunder from Down Under, where we watched excited ladies lining up for the show; ate a shameful amount of crab legs from the Bellagio buffet; and broke even on slot machines.
It turns out that Vegas is only sinful in a banal, excessive consumerist way, but it's still interesting. It's Vegas. Most importantly, the trip taught me that the $20 trick is embarrassing and should not be used. As with most things in life, you'll have just as much luck and more self-respect, if you simply ask — politely, nicely — for what you want.
Teri Vlassopoulos is an accountant and writer living in Toronto.
---
Support The Billfold
The Billfold continues to exist thanks to support from our readers. Help us continue to do our work by making a monthly pledge on Patreon or a one-time-only contribution through PayPal.