Last Hundred Bucks: Movie of the Year, Dutch Dinner With an Ex, And So Many Drinks
by Kate Dries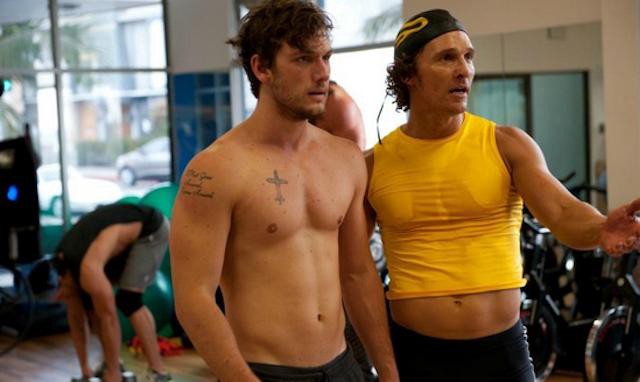 $100! It is a lot of money, and yet, it is also not a lot of money at all. Where did your last hundred bucks go, Kate Dries?
$75.68, Dinner at Chicago's new "hip" restaurant Ada Street. I feel that this is a ridiculous amount to spend on dinner and drinks for one person on a Thursday. But my ex-boyfriend was in town and he's a foodie and I wanted to try this new place and it just seemed like, well, you're not dating anymore, so pony up for your half modern lady. The drinks were good though the food was overpriced for such "small plates". The ambiance is recommended, despite their sort-of pretentious "record collection." And I enjoyed the bartender Joe(l?) who gave us free shots of limoncello (like in Rome!). And the new barback who was learning how to separate eggs and struggling with it. I love nothing more than to watch people struggle at separating eggs.
$6, Hamm's at Happy Village. Two beers, one for a friend without cash. This purchase was followed by a long conversation with another friend about how to properly pronounce Hamm's. Decided it didn't matter because it's basically the worst beer in existence.
$9.50, Magic Mike ticket. FINALLY made it to this cinematic classic. Worth every penny.
$13, Whiskey sour and then a whiskey and Coke. This was at a new bar where you can play arcade games that I'm terrible at. The whiskey sour was also terrible, so to remedy the situation, I followed it up by ordering a whiskey "rum", which prompted the bartender to look at me quizzically and made me start questioning every decision I'd made recently.
$10, Best old fashioned in the city at Bar Deville. Almost made up for the earlier alcoholic experience I don't even want to go back to. Mom, I swear I do things other than go to bars and see how well they make my favorite drinks.
$2, Key deposit. Paid all in quarters, this was a deposit for a key to the studio my photography class is housed in that I had forgotten at class the week prior. "Laundry money!" exclaimed the eccentric woman who collected it from me. I thought she was joking but no, that's a celebration that extends past college.
$6.73: Trader Joes dark chocolate peanut butter cups and low fat blue chips. Purchased for a viewing of The Bachelorette season finale (which was fantastic, but that goes without saying). I'd like to note that I had also made guacamole and kale chips myself, and am therefore a delightful person you should always invite over for television viewing experiences.
TOTAL: $122.91. This makes it look like I lead an active, food and drink infused lifestyle, which is at least true on the weekends.
Kate Dries is surprisingly happy with her Schwab bank account — there's no physical bank but no ATM fees! She can be found here and here. (This is not an ad. She just really likes her bank.)
---
Support The Billfold
The Billfold continues to exist thanks to support from our readers. Help us continue to do our work by making a monthly pledge on Patreon or a one-time-only contribution through PayPal.