Places I Have Lived: Disgusting Carpet, a Lone Cockroach, and a Hole in the Ceiling
by Lucy Halcomb
We have all lived in some places. Where have you lived, Lucy Halcomb?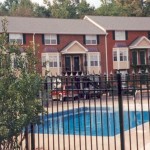 River Oak Apartments, Athens, Ga., $350ish/mo.
Sophomore year of college I moved into my first and nicest apartment I have ever lived in. It had: a dishwasher, a full size washer dryer, an icemaker, central air and heating, and a linoleum lined swimming pool in the parking lot. Ultimately setting myself up for later disappointments.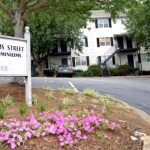 Williams Street Condominiums, Athens, Ga., $400/mo.
A smoker used to live in my room and the popcorn ceiling was covered in whatever dust smokers make more of? Still had a washer/dryer, a dishwasher, and central air. Disgusting carpet.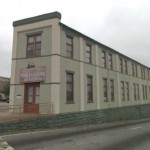 Farmer's Exchange, Athens, Ga., $444/mo.
Overpriced loft in converted farmer's market that definitely was not up to any codes anywhere ever. But it was in the middle of downtown Athens (excellent). My window-less bedroom was the size of my mattress, which was lofted about 12 feet off the ground. So close to my favorite bar (RIP 283) that one night when there was a cockroach in my bathroom, I walked to 283 to pee and brush my teeth (said roach later appeared in my roommate's bed and was subsequently killed with Pledge).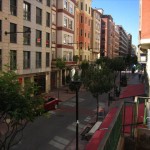 56 Calle Doctores Castro Viejo, Logrono, Spain, €220 ($276)/mo.
Taught English in Spain after graduation, and shared a 5 bedroom/1.5 bathroom flat with 3 Germans, an American, and a Spaniard who was never there. It was a nice apartment except that for the entire 9 months I lived there, someone slowly built a purse store underneath us and the jackhammering was unbelievable.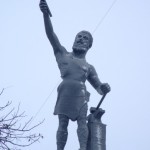 My parents' house, Birmingham, Ala., FREE!
I lived at home for 10 months, saving up enough money to live in NYC while job hunting. I used my mom's bubbling foot soaker thing a lot, and made more drawings than I do now. Plus I got to pick my littlest brother up from dates!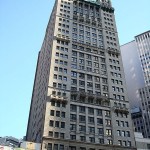 15 Park Row, New York, N.Y., $850/mo.
I quite possibly hit my NYC apartment peak right when I moved here. I sublet a converted loft in the Financial District. A really nice apartment with an amazing view, especially at night. But: There was a large CRT TV bolted to a stand high on the wall in my bedroom, hospital style. One night, right after I fell asleep, the TV ripped itself out of the wall (after having been there for 3 years), made a huge dent in the hardwood floor, and left a terrifying hole that creeped me out until my roommate's sweet boyfriend covered up with a trashbag. And still a bit, even then.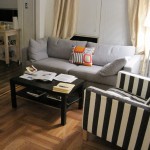 Astoria, Queens, N.Y., $850/mo.
This is my current home. I haven't sussed out an overarching feeling or theme for my time in this apartment (aside from my hatred for my landlord [typical]). It's nice. Cheap. Cleans up well. Within half a mile of literally the best grocery store ever (seriously a whole aisle of every European cookie you ever got addicted to studying abroad). No hole in the ceiling.
Lucy Halcomb works in cosmetics and does calligraphy.