I'm On A Tipping Tear, I Think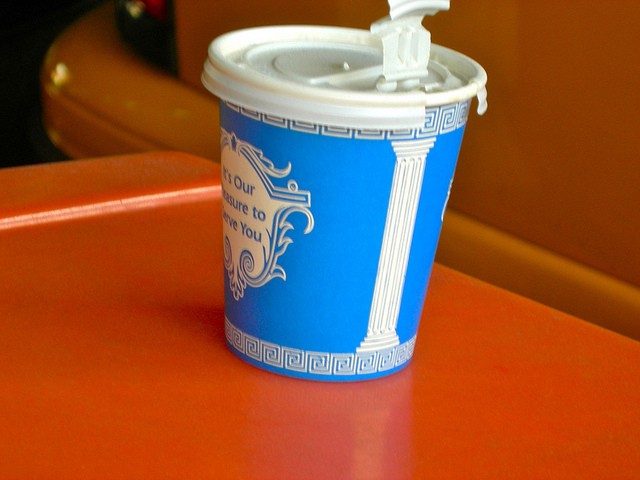 This is my weekend in tips. Am I tipping too much? Just enough? Not enough? Help.
• Tip: $1.50
$6.50, roti and juice, roti place
(I loved this woman. When she told me to have a blessed day, she meant it, I could tell.)
• Tip: $1
$2, soft serve ice cream cone with sprinkles, ice cream truck
(The lady was nice.)
• Tip: $25
$35, pasta, steak, and a Yoo-Hoo at a 24-hour-diner
(Okay, this was overkill. I recognize that. But the waiter was old enough to be my grandfather and was wearing a uniform and was missing two teeth and was working the graveyard shift at the diner and was just the nicest man.)
• Tip: $2
$9, two small ice cream cones, organic hipster ice cream place
(The girl was nice.)
• Tip: $1
$2, bag of mango slices, street
(This woman peeled and cut up a mango for me and then put the pieces in a plastic bag. She came into my life at the exact perfect moment. I liked her.)
• Tip: no tip
$1, coffee, bodega
(Should I have tipped?)
• Tip: no tip
$1.25, coffee, bodega
(I was nervous about having not tipped at the last bodega, so I tipped here.)
• Tip: no tip
$9, indian food in styrofoam bowl, indian takeout place
(I'm not sure why I didn't tip, except that I think I was distracted by carcinogen concerns after the dude microwaved a styrofoam bowl of curry. Also, he hated me.)
• Tip: no tip
$1.50, bodega coffee
(Friend I was with yelled at me when I tried to tip, so I didn't tip. Should I have tipped?)
• Tip: $2
$5, two cappuccinos made by old Italian guy, pizza place down the street
(This man is a cappuccino artist, and I love him. Especially the way he asks: "Cinna-mon?" I want him to love me, too.)
• Tip: $1
$2, coffee and a piece of candy, precious coffee place
(The lady was nice.)
• Tip: no tip
$14, bottle of vodka, liquor store
(I wanted to tip! The lady was really nice! But I recognize that you don't tip at liquor stores.)
• Tip: no tip
$3, falafel, falafel place
(I eat this $3 falafel … everyday. Sometimes I tip and sometimes I don't, depending on whether I have dollars in my wallet or only three dollars exactly in my wallet. Is it terrible that sometimes I don't tip? I think it might be.)
• Tip: no tip
$3, bagel and coffee, bodega
(I go to this bodega everyday. I always want to tip! But there is no tip jar and it's kind of stressful in there and I always feel like I'm in people's way, so I just pay and take my change and leave.)
(Should I tip?)
Photo Credit: flickr/kl801
---
Support The Billfold
The Billfold continues to exist thanks to support from our readers. Help us continue to do our work by making a monthly pledge on Patreon or a one-time-only contribution through PayPal.