The Estimated Value of Things I've Invented While Asleep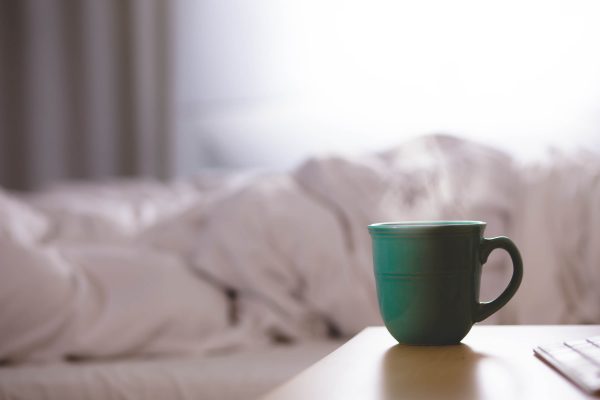 After having a recent dream in which I coined a new term, I realized that over the past decade-and-a-half I have enough slumber-made material for a handful of entrepreneurial opportunities. Perhaps I should start capitalizing on the things I make up while asleep. If I were to do so, here are what I guess would be the value of each invention.
Dillionaire: This individual has more money than they even know about. Although it's hard to put a dollar amount on their total wealth or where it originates, they do make a habit of helping crowdfund people's projects. But, much like the source of their prosperity, this person is a bit elusive. If you can find a way to connect with them, an average investment is about $500. Good luck.
Chocolate Honeymoon: In the arena of self-care, there's a new way to treat yourself. You can have a "honeymoon" with a bunch of chocolate. If you've been going through something traumatic, there are several packages ranging from $350–$1,000. These may involve a personal chocolate fountain, cacao nib "gumball machine," ganache vat, or cocoa-filled balloons. Various accommodations are available to host your experience via the sharing economy.
Dinosaur Disturbances cereal (now with more geodes): The boutique breakfast in a box; it's full of edible geodes that house artisanal rock candy, as well as other "debris" made from ancient grains that appear to be created by the activity of prehistoric creatures. At $5.99 a container, you'll enjoy a delicious meal that also comes with a recycled plastic toy fossil brush for extra fun.
Specific Social Studies: Do you feel awkward around grocery store clerks? Can't figure out how to talk to your personal trainer? Need help with sauna conversation or swap meet negotiations? All of these and more are thoroughly explained in the SSS program.
An online course specializing in deeper understanding of niche social situations can be yours for just $250. This includes six classes, a workbook, and a personal consultation.
Soap Opera Logic: For only $12.99 a paperback, this self-help book assists you in dealing with drama. It could be used in tandem with the SSS program, but is much more affordable on its own if you're a DIY type. More of an overview than a detailed look at the little crevices of social life, this tome suggests many different activities to lessen the amount of crises in your days. There are anti-gossip challenges, mediocre-case scenario exercises, how to make and use a hyperbole jar, as well as strategies to assist you in the acceptance of your boring side.   
Zilly: Introducing… the person who always has a zillion things going on. They are up for pretty much anything, and due to this are always overbooked. Which also means they are slightly unreliable or a little late, but somehow things seem to work out. You can hire a zilly on a $15–$25/hr sliding scale to do all kinds of odd jobs. These might include taking a non-functional exercise machine to the dump, helping create a giant cheeseball for a party, a little amateur pest control, reorganizing your shampoo collection, or dressing mannequins for a window display.
Bundonna: This is a hair attachment that looks like a collection of several thick braids swept into a bun. At some point I'm sure Madonna wore her hair this way. And at $14.99 there's no need to grow your own tresses out for the style. The hollow pouch of medium-quality synthetic locks fits snugly over any hair you already have. There are several sizes to choose from and you'll find its stretchy quality to be quite comfortable for a night on the town or just lounging around the house.
'90s Owl: Here we have someone who is overly nostalgic. You could probably hire this person for about $18/hr to shop at obscure thrift stores and find recent-past vintage stuff to resell on a website. They'd hunt down everything from Kurt Cobain-style cardigans, babydoll dresses and super-wide-legged raver jeans, to blue and yellow celestial-patterned glassware, Zima memorabilia, and VHS copies of Singles or Reality Bites.
I'm not sure any of these innovations would fly in the real world, but at least they're an entertaining way to spend some dozing time. If I ever exploit my ideas beyond this article, I'll be sure to write about how it goes.
Jennifer Budke has a few published works, including a mini-memoir called Ricochet, a swimming hole review, and a flarf. 
Photo by David Mao on Unsplash.
---
Support The Billfold
The Billfold continues to exist thanks to support from our readers. Help us continue to do our work by making a monthly pledge on Patreon or a one-time-only contribution through PayPal.