I Went to a Commuter College and Lived at Home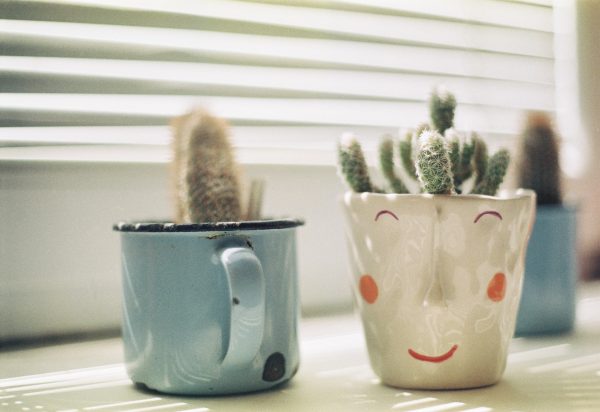 Have you seen all those shows poking fun of 20-somethings and even 30-somethings (uh-humm Gilmore Girls reboot) for living at home after college? Well, that's me. I have been living at home for my whole (very short) life.
I am 23 years old, and when I graduated high school I decided to stay at home and go to a commuter college in the area. This was, by far, the best financial decision I have ever made in my life. I was able to work part-time while in school, live rent-free, and my parents even helped me with tuition after all my scholarships and financial aid came through. On average I was paying $3,000–$4,000 a year for school while working at a local coffee shop for $8.50 an hour about 20 hours a week. This would change during finals weeks or when I had big projects and papers; since I wasn't worried about paying bills, I was able to cut down on hours during these times to focus on school.
By doing this I came out of college with only $3,000 in student loans (the initial loan was $5,500, but I began paying it right away) which I'm currently paying off at the rate of $100/month.
During college, I had a lot of people tell me that I needed to move away and truly enjoy the "college experience," but I had a wonderful time going to a small college and living at home. It also allowed me to pursue many opportunities that I might not have taken advantage of at a larger school, either because they would have been expensive or because I would have had too much debt. During my sophomore year, I was able to study in Berlin and Vienna over spring break. In my junior year, I was able to go to the Great Smoky Mountains National Park for a week to study  environmental education. Then, during my senior year, I was chosen to spend three months in Cape Cod as an intern for the Cape Cod National Seashore. Because of my work experience there, I was able to spend six months shortly after graduation in Omaha, Nebraska for another (paid, yay!) internship with the National Park Service Midwest Regional Office. Since this internship was paid, I didn't have to touch any of my savings during my time in Omaha. 
My relationship with my parents is also great, and I love living with them. My dad is a truck driver, so he is usually home two days out of the week and then goes on the road. My mom works from home, so she spends most of the day in her office, but if we want to get lunch together we have that option. It is a great setup for me, but I don't pretend that I'm not lucky. I know that a lot of people my age don't necessarily get along with their parents, or their parents have a strict "my house, my rules" mindset, which is quite difficult to deal with if you're in your twenties, especially if you went away to school and are used to a certain level of freedom. In my case, parents no longer treat me like a high school child who needs a curfew, and I am able to do what I want without having to check in 24/7 — though I do that anyway because, you know, common courtesy.
Plus, not having to pay rent saves me a lot of money. Currently, my major monthly expenses are:
Car payment: $400. Last June I bought a 2010 Subaru Forester for $9,700. I decided to pay $1,000 outright and get a loan for $8,700. My monthly payment is $265, but since I want to pay it off while I am still living at home, I pay $400.
Gas: $50.
Hearing aid: $301. Hearing aids are pricey, and they are not covered by insurance. I bought two for $3,600.65 in December, and was able to do a one-year-same-as-cash loan, so there is no interest.
Loan payment: $100. The minimum payment is $50, but I'm trying to pay it off as quickly as possible.
My current monthly income ranges from $1,300–$1,400. I am guaranteed 25 hours but can work up for 29 hours at my job, so my biweekly paychecks fluctuate a little here and there. I'm also working to start my own freelance writing and photography business.
Some people might see me as a freeloader because I still live at home, but I don't sit around when I am not working. I do my own chores, laundry, and dishes mostly, and that includes laundry for my parents. I know this arrangement isn't forever, and I want to take advantage of it while I can (and take advantage of being on my parents' insurance).
My significant other and I have been talking about moving in together on and off for a while now (he also lives at home) and it has been interesting to see how much it truly costs to move out. Based on current real estate and utility costs in the Midwestern city where we'd probably live, my share of the monthly bills would increase as follows:
Rent: $475 
Utilities: $100
Food: $50
That doesn't seem like much, but add it to my current monthly bills and you get $1,476 — which is more than I earn in a month. Even if I only paid the minimum on my car loan and student loan, I would definitely have to get another job to feel comfortable moving out at this point.
I'm not trying to say this is possible for everyone, but I don't want anyone to rule out living at home. I have a great job, even if it is only 25 hours a week. Since I am under 26 I am still on my parents' insurance so I don't have to worry about that quite yet. I am able to focus on expanding my freelance business and getting it up and running before I do have "real bills." I also know that if I did move out and it didn't work for me that I am always welcome back home until I get back on my feet. 
If you are still deciding where to go for college, don't let anyone tell you that you have to go away to have a "true" college experience, and don't let anyone convince you that taking out upwards of $80,000 in loans for school is normal. Take advantage of your community colleges and stay at home with your parents if it's possible for you. College will still be fun and it is possible to do it without all the loans. I'm proof.
Josie Mumm is the owner of The Roaming Freelancer where she provides location-independent writing and photography services for businesses. She is passionate about the outdoors, teaching herself code, and paying in exact change.
Photo by Fernando Lavin on Unsplash.
---
Support The Billfold
The Billfold continues to exist thanks to support from our readers. Help us continue to do our work by making a monthly pledge on Patreon or a one-time-only contribution through PayPal.