Good Articles about All Kinds of Jobs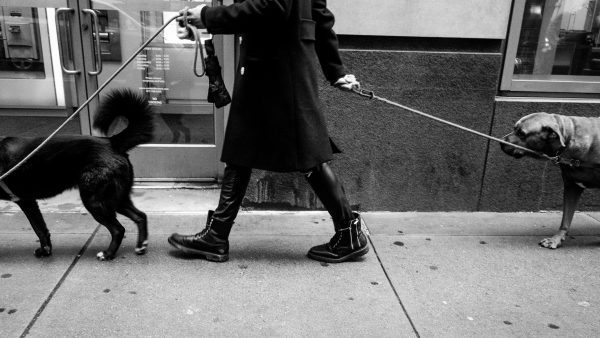 I don't know what it was about the past week, but there were so many good articles and essays about jobs — and I ended up collecting seven of them to share with you. Pick and choose, or read 'em all:
The Atlantic: How to Lose Tens of Thousands of Dollars on Amazon
It was only after they'd sunk $40,000 and nine months of precious nights and weekends that Jordan McDowell and William Bjork realized how hard it is to make a passive income selling things on Amazon.

The couple had hoped to strike it rich—or at least quit their day jobs—buying goods from China and reselling them on the e-commerce site. Instead, they lost their savings. For that, they blame Matt Behdjou and Mike Gazzola.
(This one is also about scams.)
The Washington Post: Dog Walker Wanted. Creative Writing Skills Required.
In a nation where people lead ever more busy lives and increasingly view their dogs as family members, professional dog walking is flourishing. And along with it is what might be viewed as the unusual art of dog walker communication. Many of today's walkers do not simply stroll — not if they want to be rehired, anyway. Over text and email, they craft fine-grained, delightful narratives tracing the journey from arrival at the residence to drop-off. They report the number of bathroom stops. They take artistic photos, and lots of them.
(We all have to keep doing more work to justify doing our work.)
The Guardian: I'm a Knight and I Live By the Chivalric Code
I have suits of armour custom made for me. They are significantly more expensive than a very expensive Savile Row suit. A high quality harness ("suit of armour" is a Victorian term) designed to keep you alive in the joust would cost a bare minimum of £10,000, but more realistically £25,000 to £30,000. Of course, it's going to get damaged and need to be repaired too. The armour I joust in is late 15th century Milanese armour which is a specific type of armour from a specific period in history.
(This is kind of like those two Victorian people except it's knights.)
The Huffington Post: I Was a Cable Guy. I Saw the Worst of America.
For 10 years, I worked as a cable tech in the Virginia suburbs of Washington, D.C. Those 10 years, the apartments, the McMansions, the customers, the bugs and snakes, the telephone poles, the traffic, the cold and heat and rain, have blurred together in my mind. Even then, I wouldn't remember a job from the day before unless there was something remarkable about it. Remarkable is subjective and changes with every day spent witnessing what people who work in offices will never see — their co-workers at home during the weekday, the American id in its underpants, wondering if it remembered to delete the browsing history.
(This is the one where the cable tech ends up working for Dick Cheney. If you end up picking and choosing which pieces to read, make sure to pick this essay.)
The Atlantic: I Used to Write for Sports Illustrated. Now I Deliver Packages for Amazon.
The hero's journey, according to Joseph Campbell, features a descent into the belly of the beast: Think of Jonah in the whale, or me locked in the cargo bay of my Ram ProMaster on my second day on the job, until I figured out how to work the latch from the inside. During this phase of the journey, the hero becomes "annihilate to the self"—brought low, his ego shrunk, his horizons expanded. This has definitely been my experience working for Jeff Bezos.
(I wasn't the biggest fan of this piece — the whole "I used to be important and now I have to do menial labor" attitude is a little off-putting — but we had a reader request to discuss, and it fits the theme.)
Longreads: A Woman's Work: The Outside Story
When I freelanced as a "fit model" in the early aughts (the unglamorous kind of modeling that helps patternmakers adjust their patterns to fit humans correctly) I signed a contract with my agency that legally bound me to "maintain" my "appearance" while they represented me. My skin, all my visible hair (on my head, my eyebrows, my legs, armpits, and face), as well as my weight and several key body measurements all fell under this rubric.
(This is another illustrated essay by Carolita Johnson, whom you might remember from previous Billfold posts. I love her work.)
The New York Times: Wielding Rocks and Knives, Arizonans Attack Self-Driving Cars
At least 21 such attacks have been leveled at Waymo vans in Chandler, as first reported by The Arizona Republic. Some analysts say they expect more such behavior as the nation moves into a broader discussion about the potential for driverless cars to unleash colossal changes in American society. The debate touches on fears ranging from eliminating jobs for drivers to ceding control over mobility to autonomous vehicles.
(If you don't want to use up a NYT click, that paragraph pretty much sums it up.)
Photo by Frederik Trovatten.com on Unsplash.
---
Support The Billfold
The Billfold continues to exist thanks to support from our readers. Help us continue to do our work by making a monthly pledge on Patreon or a one-time-only contribution through PayPal.