How I Save Money on Kids' Christmas Gifts Without Feeling Like the Grinch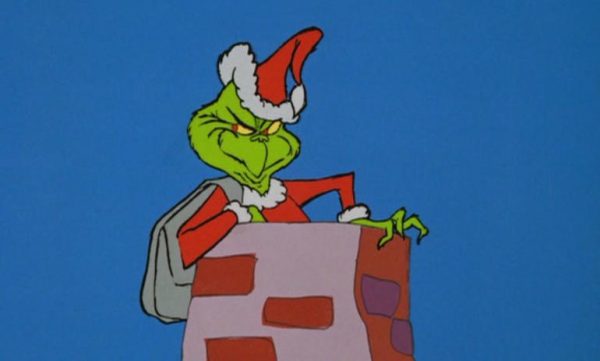 I have three younger siblings, twelve cousins, and several assorted small children in my life whom I love, and we usually celebrate a big Christmas together. This is both a blessing and a curse, because as much as I really want to give them all amazing and expensive gifts during the holiday season, my budget disagrees. So, over the years, I have had to get inventive.
I've been shopping for Christmas gifts since I was a teenager, when my dad used to give me his credit card to do all the shopping for the family. He hated trudging through the malls, but I loved finding the perfect gifts for our extended family and friends. Now (without that magical credit card) I apply the same principles, just on a budget: make a list and check it twice, search far and wide, and don't be afraid to give small but special gifts.
The Nice List
Being the retired engineer that he is, my dad actually uses a Christmas spreadsheet to document what he gives each person each year. Although I don't take it that far, I do make a list on my phone to keep track of who I'm buying for (and their age) so I don't get overexcited and buy way too much stuff. Keeping the Nice List on my phone means I always have it with me, so if I see a sale or a good idea I can note it down at the time. It can also be helpful to brainstorm things the kids are into (specific books, movies, or sports) and add them to the list to be totally prepared. At the top of the list, I write my strict budget in all caps: UNDER $10!  This budget usually extends to one gift per person.
Time is money
From the many years I spent working as a babysitter, I know that parents appreciate anything that will keep tiny hands occupied. Giving kids something to make or do makes a great gift, but instead of wasting money on pre-made arts and crafts kits, I buy the required materials and put them together myself. It takes a full day of preparation (and completely takes over my apartment) to create ten kits. For example, a collage kit might includes instructions, different types of paper and old magazine images and glue. A "build a city" kit might include popsicle sticks, pegs and buttons. I also bake Christmas cookies or make fudge and package it up in gift bags for older kids who might be too cool for craft.  
The perfect gift
Even when it's almost Christmas Eve and I've run out of time for DIYing, there are still affordable gifts to be found. The real key to finding gifts on a budget is to remember that kids honestly don't care how much something costs. While they love recognizable toy brands (LEGO, anyone?), you don't have to pay full price—and you don't even have to stick to the big brands. Kids literally just like things that are fun. I often bundle a couple of gifts into one, by giving a whole family something they can use together, like a board game or a DVD. 
When it comes to individual gifts, I've had success in the past with anything from stickers and movie tickets to a comically-oversized bag of candy from Costco (with parental permission, of course.) I wrap gifts in whatever colorful paper I have on hand because kids are just going to tear it off, and add stickers for extra excitement.
Last year, I bought 11 holiday gifts for the kids in my life: the two kids I babysit; my niece and nephew; my brother, sister, and step-sister; three of my younger cousins and a family friend. They range in ages from four to sixteen, and are into everything from Despicable Me to horses. In total, I spent just over $100, which meant that I hit my budget of $10 per person per gift—some individual gifts cost a little more than $10, and some cost less.
For a teenage girl, I bought a copy of Ramona magazine ($11.50). For the youngest boys, I put together two popsicle-stick airplane craft kits with a print-out of the instructions along with glue, paint, and the craft materials ($9.50 each). I baked a batch of rocky road fudge ($7.50 for 16 pieces) to give to two kids who both have a sweet tooth. I also found a Minions cake mix ($8) at the supermarket which was perfect.
On Christmas Day, I felt generous because of the time and effort that went into my gifts, rather than the money—and if at the end of the day the kids aren't throwing tantrums from the comedown off the sugar rush, well, that is a little Christmas miracle.
Molly McLaughlin is a writer from Australia currently based in New York. She tweets about snacks and feminism at @mollysgmcl.
This piece is part of The Billfold's Holidays and Money series.
---
Support The Billfold
The Billfold continues to exist thanks to support from our readers. Help us continue to do our work by making a monthly pledge on Patreon or a one-time-only contribution through PayPal.