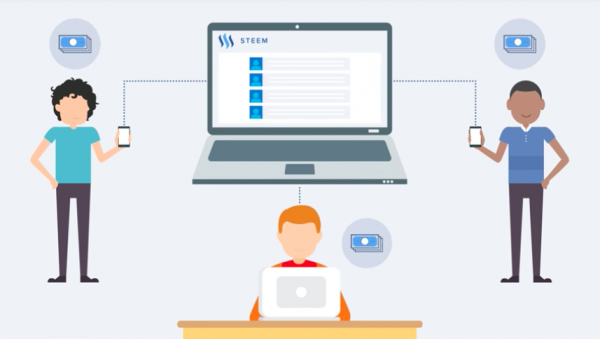 Today in "I am really curious about Steemit now," we go to Wired:
Everything that you do on Steemit—every post, every comment, and every like—translates to a fraction of a digital currency called Steem. Over time, as Steem accumulates, it can be cashed out for normal currency. (Or held, if you think Steem is headed for a bright future.)
Fractions of currency, you say? Why should we bother?
More than $30 million worth of Steem has been distributed to over 50,000 users since its launch, according to company reports.
Okay, you've got my attention.
When you visit Steemit, you learn that it's "the community that pays you to post and curate high quality content." You also see a list of trending Steemit posts and the money they've earned. As of this writing, journalist Andrew McMillen's post announcing that he wrote about Steemit for Wired has earned $575.09.
A lot of the trending Steemit posts are about Steem itself—that is, either the social network or the cryptocurrency. (Yes, people are earning money for explaining how to earn money on Steemit.) The rest are mostly political posts, although there's a Twin Peaks review in there.
Steemit also provides this explanatory video, which gets less understandable the further you get into it:
I'd suggest starting with the Wired article if you want to know more about how Steem works. The real question is whether it's something we should all be a part of. The community, as presented by the list of trending posts, does not seem to be precisely my jam—but the more people get involved, the more opportunity we have to bring our own culture and contributions to the social network.
And, you know, earn some money while we're at it.
What do you think? Anyone want to sign up for Steemit?
---
Support The Billfold
The Billfold continues to exist thanks to support from our readers. Help us continue to do our work by making a monthly pledge on Patreon or a one-time-only contribution through PayPal.