Checking In With My Savings Plan: September 2017 Edition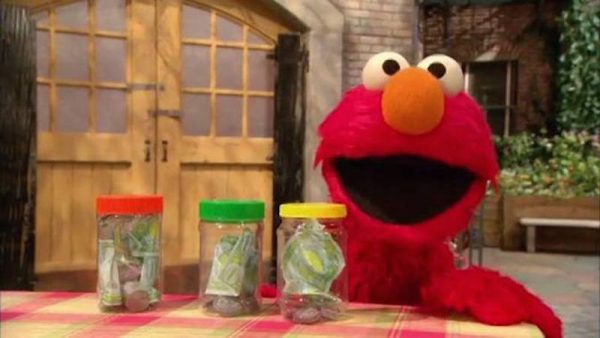 In September, I received $5,285 in freelance earnings and $236.66 in book royalties (plus $8.42 in music income) or $5,530.08 total. Here's what I put in my sub-savings accounts:
Taxes got 25 percent, or $1,382.52.
Savings got 15 percent, or $829.51.
That left $3,318.05 for my checking account.
I made it my goal to refill my $3,000 checking account buffer this month, and my current checking account balance is $3,175.74. 
My current savings account balance is $9,387.73, and my total net worth is $64,556.67. (I knew my net worth would drop a little in September because of my $5,000 estimated tax payment, but it only dropped by $1,416.47.)
You asked for charts and graphs, so here they are, courtesy of Mint: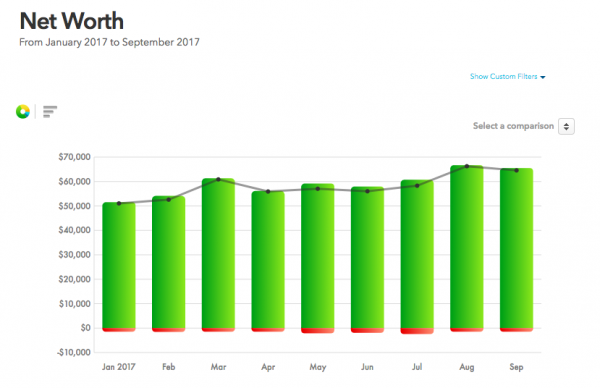 This is my net worth from January to September 2017. It includes all cash accounts, my 403(b), and my Roth IRA. The little red bit at the bottom represents credit card charges, which get paid in the middle of the month.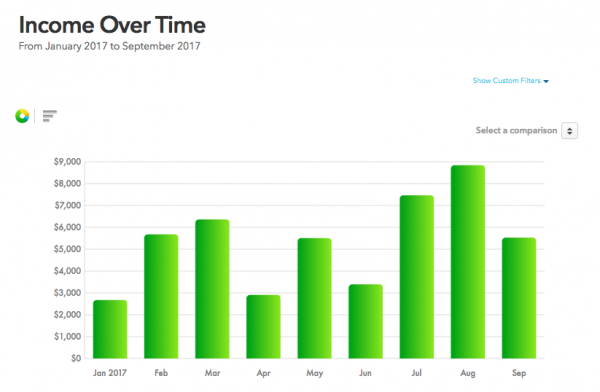 Here are my monthly earnings, in bar chart form.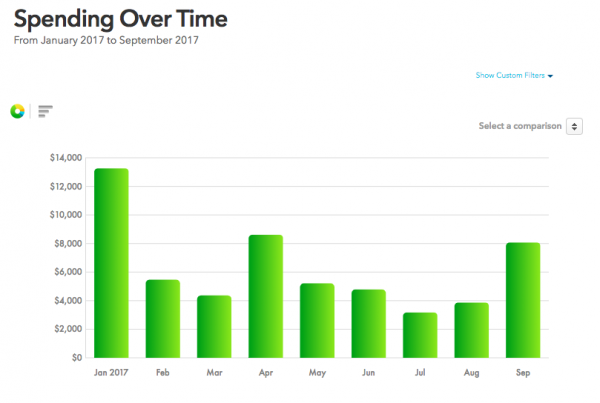 And these are my expenses. In case you're curious why January is so much higher than the others, it's because I made a $9,400 estimated tax payment that month. (That also explains the spikes in April and September. June's estimated tax payment was only $2,100 because… well, you can see the earnings chart for yourself.)
---
Support The Billfold
The Billfold continues to exist thanks to support from our readers. Help us continue to do our work by making a monthly pledge on Patreon or a one-time-only contribution through PayPal.