Post-Vacation Check-In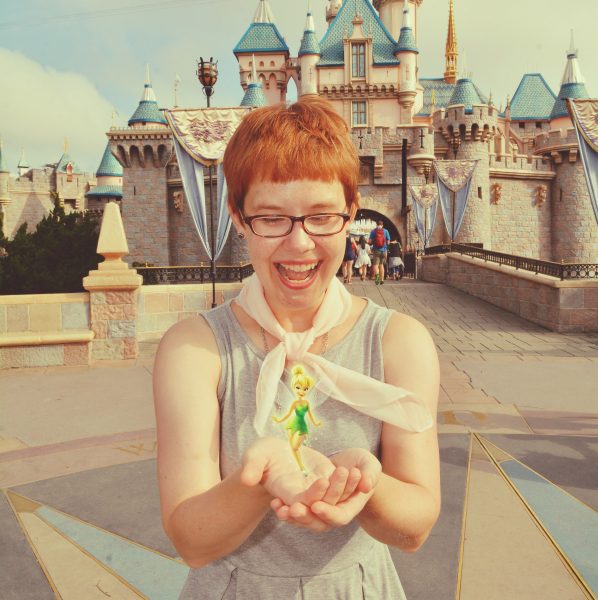 Hi! I am back from my Disneyland vacation! I'd make a joke about "what happened in the news while I was away?" except… yeah, I don't want to joke about any of the stuff that happened in the past four days.
So let's check in with my spending, instead.
Last Friday, I estimated that I would spend $5.75 on laundry, and I spent $6. (I got those towels really dry.)
I estimated that I would spend $60 on groceries, and I spent $64.43.
I estimated that I would spend $200 on Lyft rides to and from airports, and I spent $143. (Turns out the trip from SNA to the Anaheim Super 8 is pretty cheap.)
I estimated that I would spend $90 on food and drinks in/around Disneyland, and I spent $97.88. I wanted to try some of the famous park food, like the Dole Whip and the corn dog and the fried chicken, but I also wanted to save money, so I bought the corn dog and the fried chicken a la carte instead of with the recommended meals. (I learned from YouTube that you don't have to buy the whole meal.)
Here's a quick food review, btw:
I ate my first Dole Whip, which was so good that I upgraded to a Dole Float a few hours later.
I also ate my first churro, which… I went in thinking "this is probably not going to be my jam, but I want to see why everyone else likes it," and that turned out to be accurate.
The corn dog was amazing, but it also made my entire body break out in a grease sweat.
The fried chicken was just fried chicken.
The marshmallow wand was exactly my jam.
I wanted to try the Grey Stuff, but they were out. (I hear it's delicious.)
I didn't buy everything in the park, of course. I bought a gallon of water at the Walgreens on Sunday evening when I arrived, and then I bought another liter of Walgreens water on Tuesday morning. This probably saved me at least $10.
I estimated ??? for souvenirs and gifts, and decided that I was going to keep it simple and get everybody postcards. I spent $18.13 on five postcards, which… made me glad I wasn't buying any other souvenirs or gifts.
I also spent an unanticipated $15.06 on a Pei Wei rice bowl at the airport before flying home. I wasn't budgeting for an extra airport meal; I was thinking I'd do it on purse snacks, but I walked 12 miles on Monday and 8 miles on Tuesday and there were not enough snacks left.
Total spending: $344.50—which is below Friday's estimate of "$355.75 plus three question marks." Not bad.