All the Clothes I Bought Online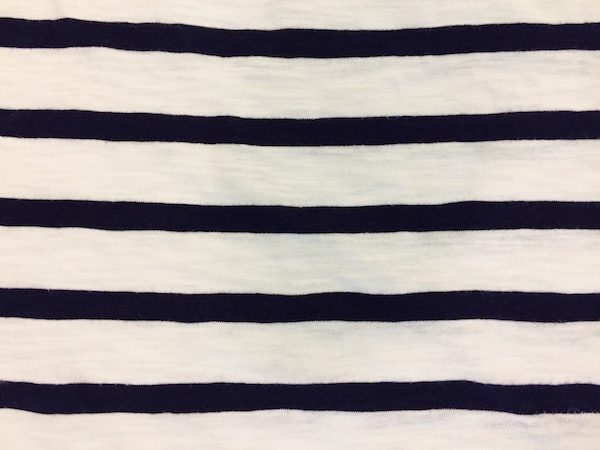 So as I mentioned in today's Friday Estimate, I went ahead and bought all of the clothes and household goods I was planning to buy for September. (The Labor Day sales are pretty good, y'all.)
Here's what was on my list to buy this month:
Up to 10 tees & tops to replace the 24 I put in the donate box
Up to 10 underwears to replace the ones that Threadcycle will turn into rags and fibers
At least one bra
One sheet set
Two pillows
At least one plant
My initial off-the-cuff budget for this project was $500, but on Monday—as per my weekly financial goal—I opened up a Google Sheet and calculated every expense I thought I would have in September, from paying to send my novel to promo sites (which is actually earning a return on investment) to buying corn dogs and Dole Whips on vacation this weekend.
Plus, of course, fully refilling that $3K checking account buffer.
That brought me closer to $250, in terms of "what was left to spend on clothes and stuff."
I ended up spending $176.64.
Here's what I bought:
JC Penney:
3 tees, originally priced $14 each, sale + coupon price $5.94 each
6 underwears, originally priced $9 each, sale + coupon price $4.08 each
2 bralettes, originally priced $25 for two, not on sale but the coupon got me to $21.25 for two
Old Navy:
4 boat-neck striped tops, originally priced $16.99 each, sale price $10.19 each
I know I keep telling myself that I shouldn't buy Old Navy, but my favorite shirt for the past six months has been this three-quarter sleeve, boat-neck, blue-and-white striped top from Old Navy, and I asked myself: why not just buy it in every color?
Bed Bath & Beyond:
Intelligent Design sheet set, $26.99
2 Wamsutta pillows, $14.99 each
BB&B wasn't offering any sales, but their sheet and pillow prices were lower than JC Penney's even with JCP's sales. I went with the Intelligent Design sheets because I have an Intelligent Design comforter, so I knew the colors would match—plus the Intelligent Design pillowcases that came with the comforter are still as brightly colored (and unpilled) as the day I took them out of the package, almost two years ago.
So that was my big shopping trip for this month, and I love that I didn't actually have to go to the mall to do it.
I'll buy a plant when I get back from vacation. Maybe two!
---
Support The Billfold
The Billfold continues to exist thanks to support from our readers. Help us continue to do our work by making a monthly pledge on Patreon or a one-time-only contribution through PayPal.