Will Dorm-Style Living Become the Next Hot Housing Trend?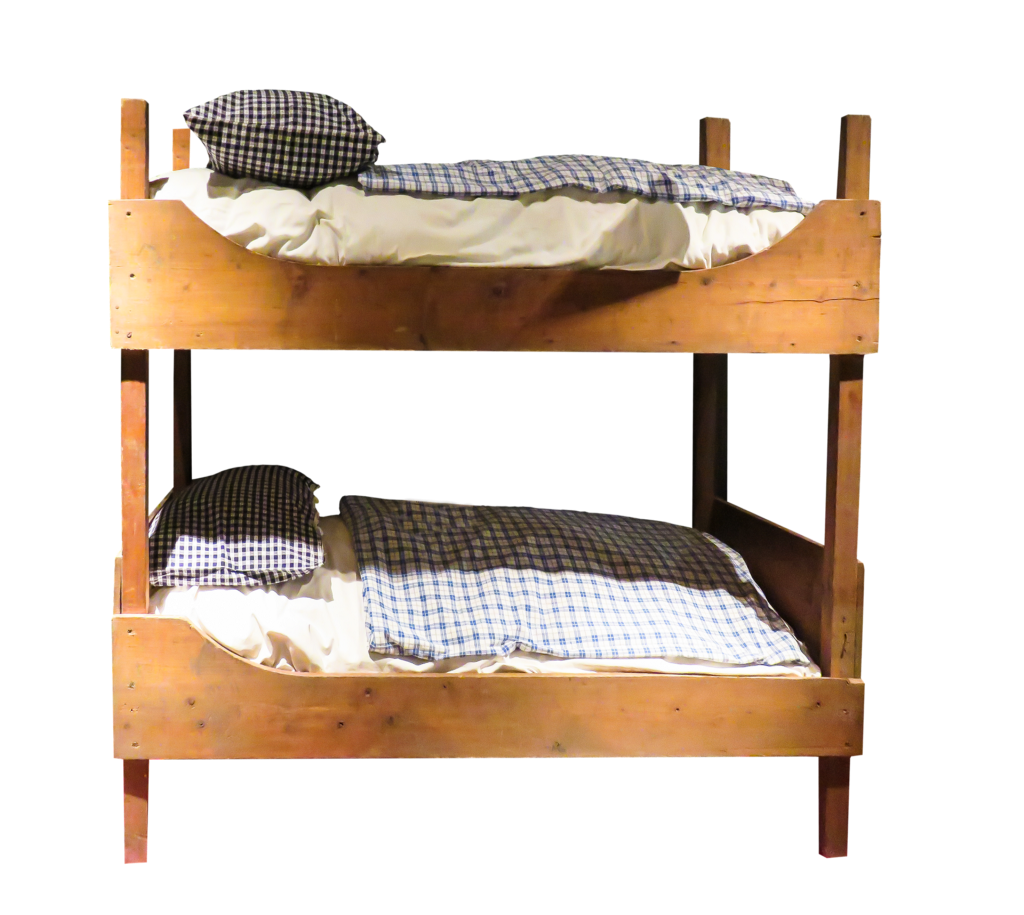 In December 2016, I decided to split from my husband and move from the suburbs of Seattle into a neighborhood just north of downtown. It's no secret that the cost of living in this area has skyrocketed over the years thanks to the booming tech industry, and high-paying employers like Amazon have made living downtown particularly expensive. Though I supported myself for nearly a decade prior to my marriage, there was no way I could afford to rent even a studio when we split.
So I opted to Airbnb myself a bunk in a large shared house, at least until I could scope out Seattle's apartment scene for something of my own without breaking my budget.
I hadn't lived with anyone other than my husband since I graduated from the University of Washington in 2006. For nearly a decade, I enjoyed living in spacious one-bedroom apartments with my own kitchen and my own bathroom. Rarely did I have to worry about doing the dishes, putting my dirty laundry away, or even walking around with little more than underwear on.
With a house full of as many as 10 roommates — mostly men — all that was out the window. The house featured three floors, each with its own kitchen. Every floor had three rooms, though this was not your average house with a room for each person; each room contained two sets of twin-sized bunkbeds. Men and women often shared not only rooms, but also bunks.
It was undeniably close quarters (and awkward ones at that), though I fought for a semblance of my own space. I desperately needed to be around others, but I also needed breathing room after leaving my apartment — and someone I very much still loved — behind. I took over a bunk in the basement, which no one else was using for the winter and early spring of 2017. This also gave me access to my own bathroom. The bathroom had just been remodeled, so despite the college vibes throughout the rest of the house, the heated floors and marble tile in my bathroom gave me a sense of luxury — and reminded me of what I used to have.
This type of shared housing saved me serious cash. First, there was the rent, which was just under $700/month and included utilities and internet. The house also provided all the things I needed to live that I couldn't afford to buy, including pots, pans, spices for cooking and all the furniture I needed to work from home. This house was originally designed to host tech-types finishing up a grad program or staying for an internship—my roommates included graduate students from Europe and South America—so ample study and work spaces were built into each floor. While I "lived" in the basement, I spent a lot of time socializing with people on other floors, setting up my desk and cooking on the third floor of the house.
I lived in this house for a little over three months, and while I didn't make any lifelong friends, I did participate in plenty of the typical bonding moments that come with living together: cooking large batches of cookies or soup that everyone was welcome to eat, celebrating a birthday with a chocolate-themed dessert party, and carpooling to the local grocery store together when it was too rainy to walk (I was the only roommate who had a car). This isn't to say there weren't issues; one morning I woke up to find a passive-aggressive note complaining that another roommate didn't wash their dishes well enough, and one of the residents once slept on a couch for a few days because his new bunkmate snored extremely loud.
Living with roommates as an adult isn't easy, especially when it means sharing an actual room. Though bunk life can absolutely help save money, it comes with it's own costs; our house had a hard-and-fast "no guests" rule. (This didn't mean "no overnight guests." It meant "no guests in the house.") Friendships are fast, but fleeting. People are constantly moving in and out, whether completing short-term projects or using the house as as a bridge to get back on their feet. There was one resident who, like myself, had recently gotten divorced; he lived in the house for two months until he was officially promoted at his corporate job and could find an apartment in his new budget range.
Not that long-term dorm life isn't possible. Some of the tenants had been living in the house for several years. They found the setup and location to be so perfect for their lifestyle that the cost was worth the lack of privacy; one guy stayed with his girlfriend most of the time when he wasn't traveling or at work, so he used the house as a place to store his stuff and to occasionally crash in.
Eventually, my need for privacy and space — and a regular, full-sized bed — outweighed the benefit of saving a few hundred dollars every month, and I moved into a microstudio. But shared housing was a lifesaver in my transition from living with my ex-husband to being independent, both literally and financially.
If you're looking for a place to live and work while saving money, and you don't mind sharing close quarters, this type of housing might be one of the best options available. Check those Airbnb reviews or see if you can get a tour first, of course, and remember — this is likely not permanent, so use the resources you get with a shared house to ramp up your income and lifestyle as fast as possible.
Kelly Clay is a Seattle-based freelance writer who is obsessed with coffee, sunshine, and Oxford commas.
---
Support The Billfold
The Billfold continues to exist thanks to support from our readers. Help us continue to do our work by making a monthly pledge on Patreon or a one-time-only contribution through PayPal.