Why You Should Add Background Acting as One of Your Side Hustles
Pick up some extra work with extra work.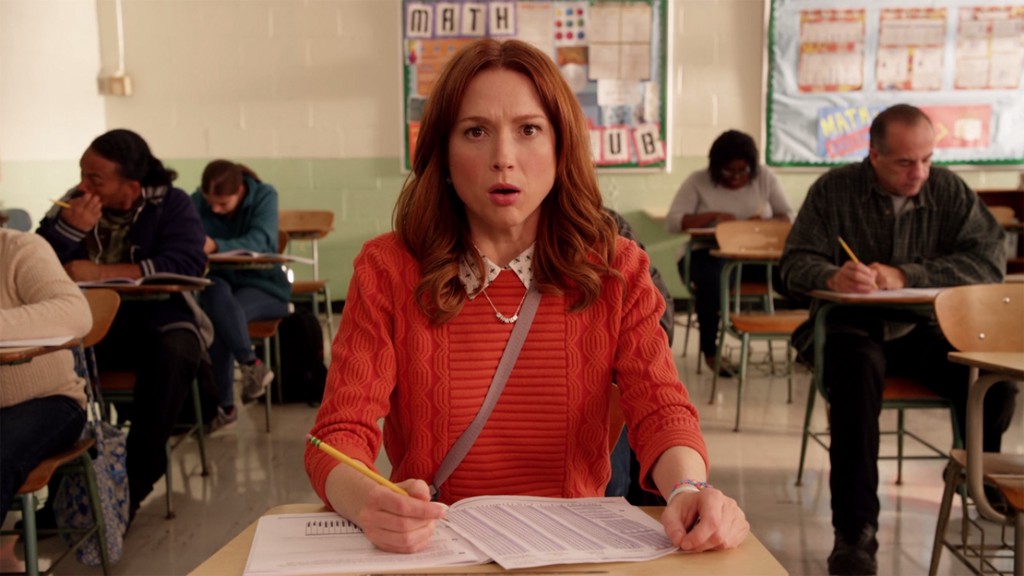 Sometimes, I get paid to eat expensive tapas near Aziz Ansari, or go to college with Ellie Kemper. No, I don't just live a quirky, only-in-New-York life — I make money as a background actor. If you live in a major city, you should seriously consider background acting as a form of side hustle.
"Extra work?" you might ask. "Don't I have to be a real actor to do something like that?"
Hell no. If you live in New York or LA, go sign up with Central Casting, an agency that casts many of the television shows and movies that need extras. They'll take your photo and, based on looks alone, they'll call you and see if you're available for the day to be an extra. You can also use websites like Casting Networks to submit yourself to extra opportunities. Casting people are not very creative, so I often get cast as a high school student because I look like I'm twelve. If you're worried that all tv and movie people are super hot, and you won't stack up, don't be. I've seen calls for just about every shape, size, and age of person.
Here are some awesome and secret financial perks to being an extra:
They will pay you a guaranteed rate for the day, even if you wrap early.
You'll get paid (not a ton, mind you, usually minimum wage if you're non-union) for the day you work, and you're guaranteed that money. In New York, it's $121 a day. Nothing to sneeze at if you've got nothing else going on that day. That rate is supposed to be for ten hours, but if you magically get done earlier (which doesn't happen that often) you still get that $121.
Most of the time they feed you on set.
Time is money, so to save valuable time, meals on set are typically catered. This means free food for you throughout the day. The craft service table also has mad snacks, and you can usually get away with putting one or two in your bag if you forgot to grocery shop that week.
You get really silly pay bumps sometimes.
If you're non-union, these pay bumps are harder to come by, but if you're a member of SAG-AFTRA, you get bumps for making out with someone, being near smoke, being near water, or bringing wardrobe items with you. These bumps are usually not much more than $10, but they really add up. And if crews are nice, they will sometimes give these bumps to nonunion actors as well.
You have a lot of downtime to get other work done.
One of the drawbacks of doing background work is that you have to be available for the entire shoot. (I've been on set for sixteen hours straight before.) That doesn't mean you work the entire time. Usually you spend several hours "in holding," so you can take out your laptop and do what you need to do.
It's not always fun to be an extra: the hours are long, the call times are early, they do takes of shots over and over. But if you always wanted to be on a movie set or just have a fun day that feels truly like an adult field trip, you might consider being in the background.
Abby is a comedy writer who also loves money and food. Follow her on twitter @1abbyroad.
---
Support The Billfold
The Billfold continues to exist thanks to support from our readers. Help us continue to do our work by making a monthly pledge on Patreon or a one-time-only contribution through PayPal.