My Last $100: Ice Cream, Souvenir Pennies, and Lorde's 'Melodrama'
What I spent during the first week of summer.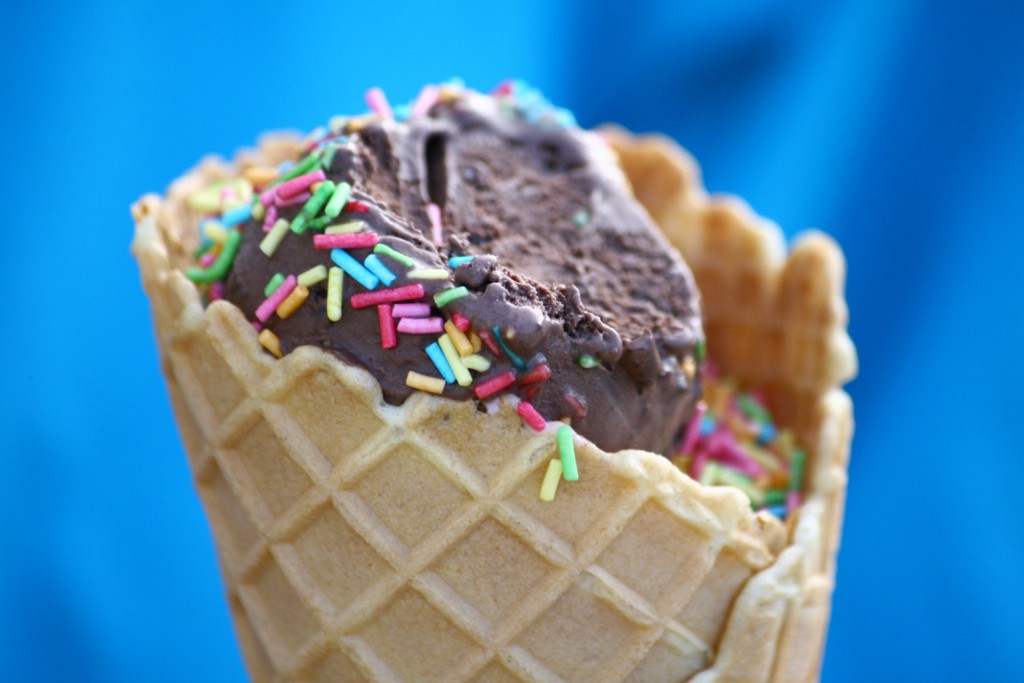 $0.51, souvenir penny. I've been collecting pressed souvenir pennies since I was a kid. I try to keep an exceptionally shiny penny or two in my wallet at all times so that I'm always prepared when I encounter a machine. I spent last weekend in upstate New York for a family wedding. Everything took place at a beautiful retreat on Lake George, where we also stayed from Friday through Sunday. We went into town for a few hours one morning and while we were there, I spotted a penny machine and got one with a steamboat on it, naturally.
$0.51, another souvenir penny. On our way home on Sunday, we stopped for lunch in Saratoga Springs. My mom went inside one of the touristy shops and came outside to tell me that they had a pressed penny machine so I got another one for my collection. This one depicted a tourist attraction that we didn't see while we were passing through town.
$7.50, lunch. I took Monday off so I'd have another day to recover from the long car ride and so I could go to my favorite class at the gym, run errands, and straighten up around the house. (I very much agree with Kelly Conaboy's thoughts on vacation: you need a day to recover.) I took a break in the afternoon to have lunch with a friend at a Greek place I'd been meaning to try.
It Should Be Vacation + One Or Two Days
$11.99, Lorde's Melodrama on CD. I was awake at midnight on Friday when the album was released, so I listened to it on Spotify, already knowing I would buy it, too. I own Pure Heroine on CD, which I remember having a hard time finding in stores at the time, even though "Royals" was in frequent rotation on the radio. This time, I walked right into Best Buy and it was right there on a "new arrivals" display by the front door.
People often tease me about still buying CDs, but I just like having a tangible copy of something when I really like it! I also like to see the liner notes. I know I could get a copy on iTunes or have a friend burn me an illegally downloaded copy, or get it from the library, but buying the physical thing makes me feel like I'm supporting an artist. I find the six-CD changer in my car easier to manage when driving than the AUX input, plus the sound quality also seems better (especially once my AUX wire inevitably gets tangled and stops working until I twist it in a very specific way). Anyway, no work of art has moved me the way Melodrama has in a while. It's really gorgeous and impressive and I want to live in it.
$7.59, photocopies. There's a really wonderful and active writer's community near where I live and I'm grateful to have a place to take classes, attend open mics, and meet other writers at networking events. One of their team members asked me recently if I'd read his finished novel and give him feedback on it. I find it much easier to read longer pieces of writing on paper (plus then I can make notes), so I printed it out at Staples. I also managed to avoid buying any pens or notebooks I didn't need, so it was an extra-successful Staples trip.
$40.27, T-shirt and pin. I tend to only shop for clothes when absolutely necessary and I almost never wear T-shirts, but I couldn't resist this one from Stay Home Club's new collection that came out on Wednesday. The only two T-shirts I consistently wear are from this brand, so I thought it would be fun to add a third to my small collection. I also picked up a lapel pin of two smiling cherries being skewered by a plastic sword because I think it will be fun to wear on my jacket collar.
$5.68, lunch. I almost always bring lunch to work during the week, and Wednesday was no exception, but as I removed my leftovers from the microwave, I dropped the container and spilled my food all over the floor because I am a very graceful person. Rice went everywhere, including in my shoes, so I was forced to drive up the street to the grocery store and get a new meal from the hot bar.
$6, two ice creams. A historic theater in my area does a summer movie series every year where they show a mix of classic films and family-friendly new releases for free. I went there on Wednesday night to see Jaws. Afterwards, my friends and I walked across town to get ice cream. It was cash-only, so I treated.
$19.75, dinner. There was another free movie on Thursday (Wet Hot American Summer) and I went with a different group of friends. We grabbed dinner beforehand at the Greek place I went to on Monday because it was in the area and they'd listened to me talk about how good I thought it was. I paid for one of my friend's dinner because she'd spotted me the week before when we went to bar trivia.
This was a fun week. Looking back on it, I indulged myself a little more than normally with "treats" but they were all things I think were worth it. I also knew that my upcoming weekend would involve very little spending — my plans were to stay in Friday night, spend time with family on Saturday, help staff a community event on Sunday, and possibly go out to dinner with my boyfriend and some friends afterwards. This was the first week that really screamed it's summer!!! for me, even though I live near the beach and Memorial Day is supposed to be that marker. It had a bunch of things I think every summer should have — a vacation to a place with a body of water, classic summer movies in an air conditioned theater, time with friends, and ice cream.
Kerri Sullivan is a writer and librarian from New Jersey. She publishes one personal essay every month on her TinyLetter and is very active on Instagram.
---
Support The Billfold
The Billfold continues to exist thanks to support from our readers. Help us continue to do our work by making a monthly pledge on Patreon or a one-time-only contribution through PayPal.