Trying to Freelance In the Post-Election Era
I stopped working, then realized I had to start again.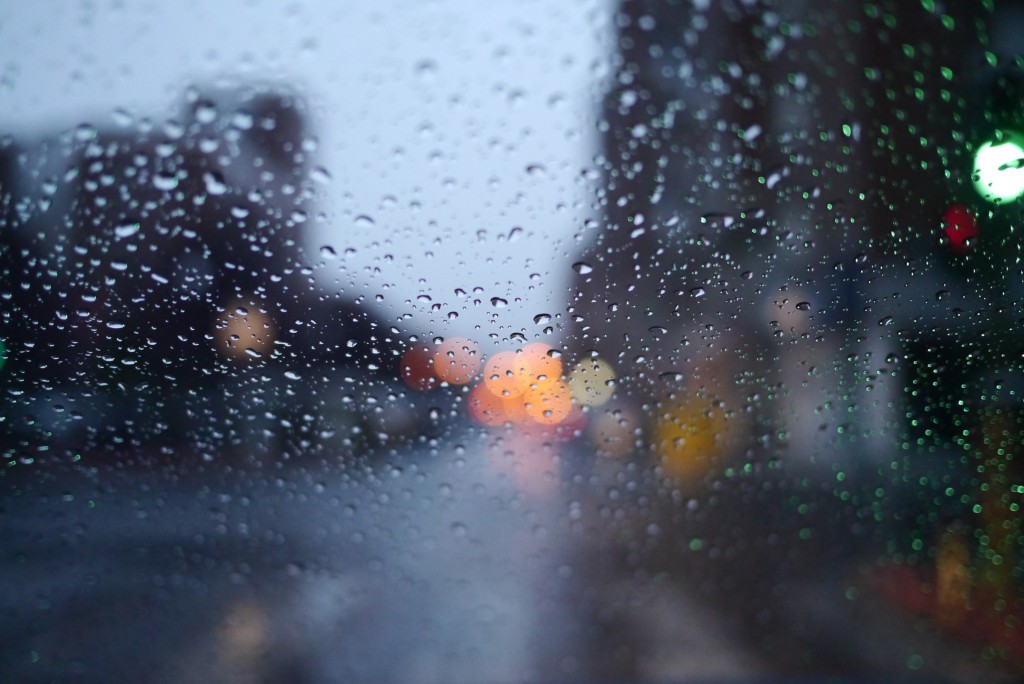 I know I'm not alone in this when I say the election broke my brain. My sense of urgency has been on hyper-alert since November 9, 2016 and almost everyone I know has been experiencing some degree of existentialism: How can our line of work translate into something more meaningful?
In a piece in the Village Voice comedian Aparna Nancherla wrote, "As comedians, it is up to us to overturn and shake and deconstruct and weigh every system that governs life. This work, my work, feels more active now, more important. I feel driven to express my strong opinions and to challenge people's thinking, even when it's scary or inconvenient."
My writer friend Cassie Marketos, in her piece debating the very same thing, wrote, "Around us, the world is shifting in a collective tide toward resistance. There are abundant opportunities to participate; innumerable, alleged pathways toward 'making a difference.' Writing books, making art — heck, looking at art — making music, or doing anything other than agitating for a more equitable political future, feels suddenly frivolous."
In some ways, it's comforting to know that this sense of dread — at least in my liberally-minded social bubble — is collectively felt. We're all in this together. But whereas fellow peers (writers, critics, musicians, artists, general members of the "creative" class) have gotten loud and angry, using their respective platforms to declare outrage and change, I've mentally shut down. This post-election aftermath made me realize I no longer care enough to write about the kinds of topics that I usually get assignments for, like style and fashion and entertainment. (That's not to say I don't love others' works on those topics because I still actively read them — it's just that I personally no longer feel that it's right for me as a writer.)
"But people need that kind of writing, too," my friends would say, in various iterations of. "People need to read stuff to distract themselves from the horrors of politics." I appreciate the conceit, but that doesn't make me feel better and it's not going to change my mind.
As a freelancer who makes money entirely based on gigs I pursue, I've been making so little money this year that I've reached a tipping point: Am I going to let this cripple me for four years or am I going to move on with my life? Nearly half the year is gone already — I feel like I've been blacked out for months and I wonder what I've been doing all this time. (Nothing?) So similar to the way I've coped with deaths in my life, I'm slowly emerging from this ongoing mourning period because now I really have to, financially.
At this very moment I'm projected to earn a yearly gross income of about $36,000, which is a little more than half of what I've been making for the past three years. $36K is also far lower than what I got paid as my first full-time job out of college in 2008. So far I've already dipped into $5,000 of my savings — a good portion of that was for a Mexico City vacation, a trip I had committed to the previous year (also a terrifically affordable place to go if you're a penny-pincher like me); friends' wedding obligations; paying off 2016 taxes. I also have a laughably basic health insurance plan, with an absurd deductible, that skyrocketed to $450/month (it was just under $200 only two years ago) and a mother who is hoping for an all-paid trip to Europe for her 60th birthday (which she deserves, honestly). The only consistent work I have is a copywriting role that pays me $2,000 a month, and the rest are one-off jobs here and there, mostly varying from few tens of dollars to several hundreds. I'm about to turn 32 years old and I'm stressed for letting things get this way. It's my fault entirely; I did this to myself.
I recently picked up a part-time day job that pays $15 an hour. It's not the most ideal pay (I've gotten paid more for working restaurant jobs than this rate), but it's a little something to get me back into society — I no longer stay awake until 4am or sleep in until 11am; it helps me prioritize my workout schedule at a gym that costs $100/month (which is the only indulgently "self-care" expense I really can't imagine cutting); and I'm more diligent than ever about seeking out a more lucrative career path that will bring me joy, as much as it can in this political landscape.
In the meantime, I've made adjustments where I can. I quit my beloved Williamsburg salon for $30 haircuts in Chinatown. I haven't bought any new clothing, save for new underwear and workout leggings. I've been drinking less in bars and declining outings to dinner. I'm a real Pollyanna, an eternal optimist at heart. I prefer getting over sadness with laughs and jokes with friends, rather than wallowing in despair. But still, I don't think I believe myself in that things are going to get better in this country for a very long time. And the kinds of work I'm just getting back into doing isn't going to be any more important or urgent than it was before. But here I am. I've still got to move forward and live.
---
Support The Billfold
The Billfold continues to exist thanks to support from our readers. Help us continue to do our work by making a monthly pledge on Patreon or a one-time-only contribution through PayPal.