The Worst Interview of My Life
When you need a job… but maybe not this one.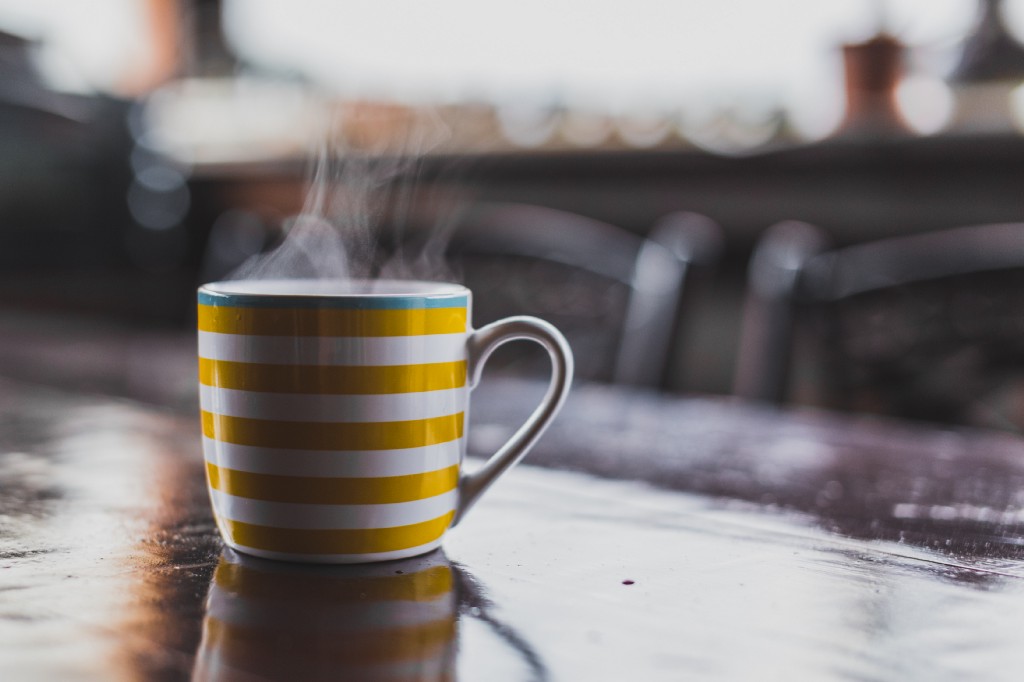 All workplace names have been changed.
In a former job, my boss grabbed my neck and shook me. Afterwards, I immediately applied for another job, but even with ten years of experience and buckets of résumés sent, I only got one interview. The job title was "Café Assistant Manager," for a private club that catered to the tech community. It was a job I've had in some iteration or another, but I was still eager to apply — after all, a job's a job.
Three Times I Walked Out on the Job Because I Had a Fuck Off Fund
I was immediately impressed with Radiance Health Club. With its valet parking and luminescent employees, I knew right away I wanted to work there. I thought I'd inherit white-collar finesse or at least pick some up some of everyone's glow. Besides, I needed a job and surely this was an upgrade from my previous, PTSD-inducing work environment.
The Café General Manager took me to her office and said Radiance modeled itself after Disneyland. They called employees "cast members." They were obsessed with remarkable customer service — taking names, remembering birthdays, whatever it took to give members "the Disney experience."
"So, what does great customer service mean to you?" she asked. I said that in my current job, we treated customers better than we treated our loved ones. Most of them were hyper-regulars who came in 2–3 times a day, Monday to Friday. They worked demanding STEM jobs and talking to us was easily the best part of their day. We relished taking care of them, even if it just meant making their lattes extra-perfect.
"What else?"
I kept talking. We delivered a $6 cup of soup to a high-rise because a customer had crutches (even though it was below the nominal delivery fee). We gave relationship advice, gave away homemade cupcakes, and we paid for a customer's tab with our own money if he/she looked particularly unhappy.
The General Manager wasn't satisfied. "But, I mean, give me an example of great customer service!"
While I ruminated, she said that my "homework" was to really think about great customer service and waved me off. I hated that I needed a job and nobody wanted me, but I had to keep trying even after my shadar (shade radar) went off vigorously. Any company that models itself after Disneyland immediately extracts ire from me considering their unsavory labor practices; but a job's a job.
Later, Radiance's HR called me in for an interview with their Food and Beverage Director. When we sat down, the director asked where I worked. "A cafe at Gramercy Place," I said. "You mean Milton Heights?" he asked, referring to the old name of the complex where I worked. "It used to be Milton Heights," I replied, "but the developers renamed it Gramercy Place." He looked incredulous, so I showed him the café's business card. He still looked doubtful and asked me to recite my employer's address. "2000 Gramercy Place," I said.
At that point, we'd been arguing over the address of my job for so long that I was ready to welcome unemployment—and then he finally started asking legit interview questions. "What do you do in a day?" "I come in, work on some recipes, make coffee, make sandwiches and salads during the lunch rush, clean up, leave." He kept making "huh" sounds and pretended to jot notes on his leather-bound notebook. "How much do you make?" "$10.50 an hour plus tips." Huh. "How much are your tips?" "Depends on the week, but usually over $100." Huh. "How much do you make an hour?" I started to think this was my karmic retribution for all the times I bailed on a job after accepting it — because I was so damn young and jobs were in plenty. "$10.50 an hour plus tips." Huh. "How's Milton Heights?"
At the end of the interview, he gave me an assignment: to visit his fine establishment and report back with suggestions on how I could improve the level of service. (He also gave me a gift card to offset the costs of the assignment, which was the one nice thing he did.) Twice that week after work, I drove to Radiance's café. Both times, the baristas ignored me for far too long while others received excellent customer service. They refused eye contact, slammed my order onto the counter, and didn't say thank you/goodbye as I paid and left. That was the first time in my life I was ecstatic to receive terrible customer service. I couldn't wait to tell him how I can help improve operations.
On the second interview, he greeted me by asking "how's Milton Heights?" (He emphasized Milton Heights, primed for a rebuttal.) "It's… good, good!" After I unloaded my critique, he said "huh." He used to be a salesman and his face was unknowable — an asset in sales, I presumed. Then he told me I was a liar. Not only was I a liar, I was also completely unqualified to work at Radiance. Besides, I didn't bring a business plan to the interview, something all other candidates had done except for me. "Really?" I blurted out, "a business plan?" "Yes!" he screeched. "Everyone, except you."
He critiqued my micro-slouch, my "unprofessionalism," my "wavering eye contact," my "halting speech," and then interrogated me on both the appearance of the baristas and their names. (Who doesn't "write down cast members' names" when they serve you? Me, apparently.) I said I couldn't see their names because they we're too busy ignoring me. "You could have tried harder! Besides, I don't think we have cast members who wear glasses." He said goodbye by saying I was the worst interviewee he'd ever met.
A few days after the interview, I received a voice mail from Radiance. I deleted the message, not wanting to listen to anything more they had to say. I would keep working at my current job—you know, the one where I had been physically assaulted—until something truly better came along. After all, a job's a job.
Ruzielle Ganuelas is a writer, baker and PF nerd in Washington State.
---
Support The Billfold
The Billfold continues to exist thanks to support from our readers. Help us continue to do our work by making a monthly pledge on Patreon or a one-time-only contribution through PayPal.