Now We Have to Worry About "Vacation Shaming"
Let other people live.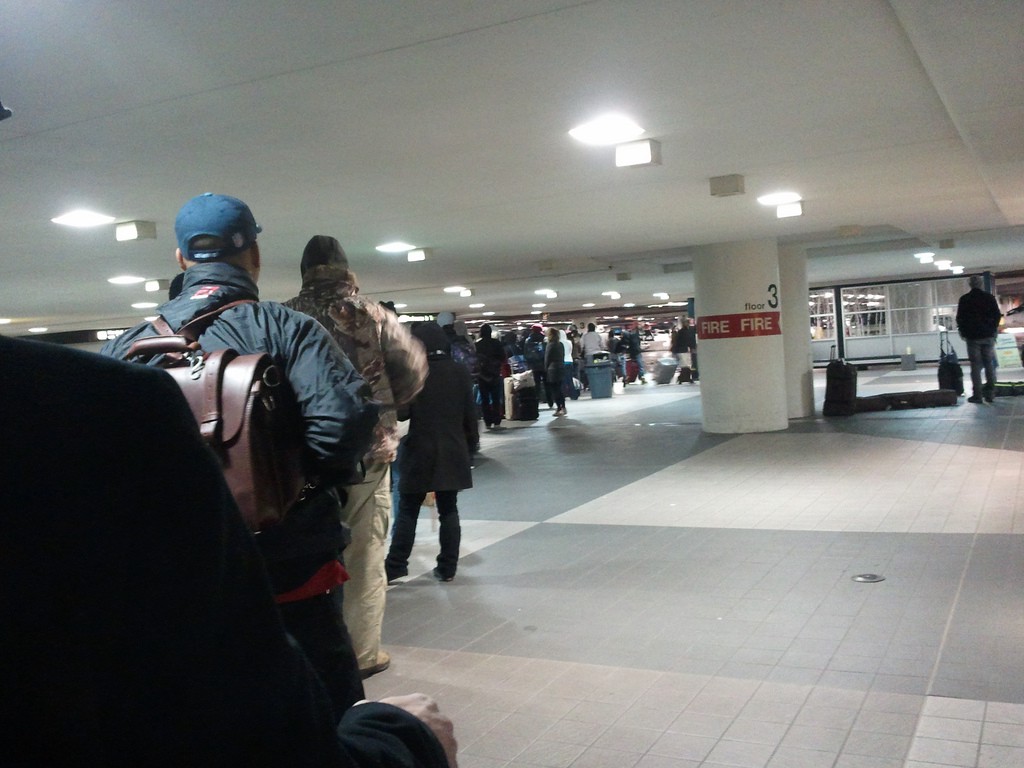 Every story about vacations and paid time off I've read recently are, at their core, about the same thing: Americans don't take enough vacations because they feel guilty. Every story I've read has also managed to spin it in a new and fascinating way, but none so much as "vacation shaming," as presented by the 2017 Alamo Rent A Car Family Vacation Survey Fact Sheet.
According to the 2,100 adults surveyed, 49 percent of Americans who have taken a vacation in the past year have felt vacation shamed by their coworkers, or worse, their employers, and one in five of those adults had taken a shorter vacation as a result. The reason for these shamed vacationers feel they're being shamed is because they think their coworkers are unhappy about taking on extra work and because their workloads are already so big. An astonishing 36 percent of people have admitted to vacation shaming others; out of that section, 46 percent say that they're actually serious when they do it. They're not just teasing you about the 5 day all-inclusive you just booked, they're really, actually, serious.
Because this wouldn't be a trend unless we knew what the millennials were doing, here's that:
Millennials are significantly more likely than non-millennials to say they vacation shame all of the time or sometimes (33 percent vs. 14 percent).
At the same time, millennials are:
The least likely age group to say they used all their vacation days (60 percent vs. 49 percent).
The most likely age group to say feeling shame would keep them from going on or planning a vacation (40 percent vs. 17 percent).
The most likely age group to feel the need to justify to their employer why they're using their vacation days (46 percent vs. 23 percent).
Armed with all this knowledge, what should we do about this dubious thing? I'm not saying that vacation shaming isn't real — given the amount of stories I've read about our reluctance to take the paid time off if we have it, I am fairly certain this happens. But…why?
Feeling overworked and also being upset about having to take on the workload of your colleague who's going to Bali for two weeks sucks. Your coworker is in Costa Rica taking selfies with sloths and you're trying to tie up their loose ends. Your boss goes to Whistler to ski for a week and change and you're left dealing with a mess of shit you normally don't. All of these imagined scenarios are enough to make someone want to scream; they are certainly enough to cause someone who hasn't had their coffee yet, or is just very tired, to say something rude-ish when a coworker announces that they're going on vacation.
The call is coming from inside the house: we don't need more or less vacation time, we need to change our attitudes towards work, if at all possible. We need to work less. We need to be paid more. We need to feel comfortable enough with our time off and secure enough in our jobs to not answer work emails for an entire week or at least a day or two. It's okay to check sometimes if it'll really make you feel better, but if it will only cause a spiral, best to leave it alone.
If someone is going on vacation, good for them. When you go on vacation next month or next year or over Memorial Day Weekend, good for you! Don't vacation shame anybody, because we all deserve time off.
---
Support The Billfold on Patreon
The Billfold continues to exist thanks to support from our readers. Help us continue to do our work by supporting us on Patreon.