In Q1 2017, the Economy Grew at Its Slowest Pace in Three Years
What does this mean, exactly?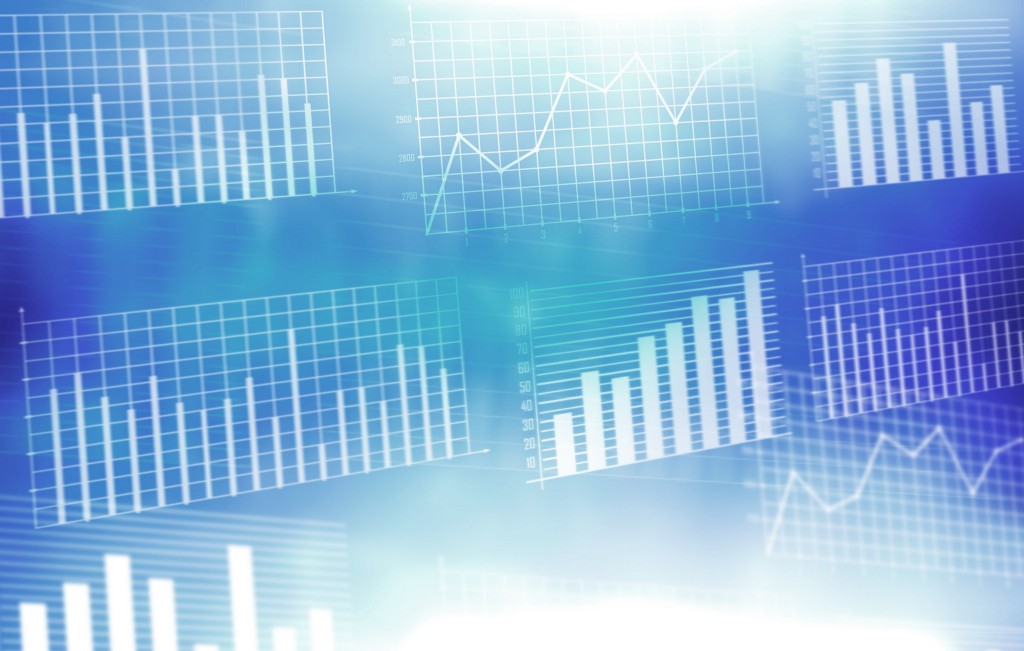 So I took a look at this headline and thought "yeah, feels about right."
The economy grew 0.7 percent in Trump's first quarter, federal data show
The U.S. economy expanded at its slowest pace in three years in the first quarter of this year, according to government data issued Friday morning, as spending by consumers grew at a slower pace and government outlays fell.
During Q1 2017, I lost one freelancing client but picked up two new ones—and yet my income is expanding at its slowest pace in three years, which is to say that it is barely expanding at all. I knew that not every quarter could be like Q4 2016, when I got that big project that brought in a few $10,000 months, but right now I'm earning around the same as I was in 2015, so… yeah. I feel this.
Except the Washington Post seems to imply that the economic slowdown is about consumer spending.
Friday's data showed consumer spending expanding in the quarter, though it grew at just 0.3 percent, the slowest pace since 2009.
And climate change.
One [factor] was unseasonably warm weather in many parts of the country in January and February. While warmer temperatures gave a boost to the construction industry, it cut down significantly on the amount of energy people used to heat their homes and cars, weighing on consumer spending.
But what about, like, all of the jobs we lost this quarter?
Fun fact: Retail trade lost more jobs in the past 2 months than coal mining lost in the past 20 years https://t.co/wOQxBQmaai
I know that retail stores are closing because we aren't spending enough money at those stores, but—to quote the Bloomberg article Paul Krugman references in his tweet—we're also losing more jobs in retail than we have since 2009:
According to Labor Department figures released on Friday, retailers cut around 30,000 positions in March. That was about the same total as in February and marked the worst two-month showing since 2009.
Funny that "worst since 2009" shows up in both the job loss metric and the consumer spending metric.
The Washington Post claims jobs are doing okay, although they hint that climate change may still be a problem:
In the first two months of the year, the number of jobs added to the U.S. economy surpassed expectations. But the number of new jobs created slumped in March, partly due to a snowstorm that prevented some Americans from working.
But if you go back to Bloomberg and read their take on the economic slowdown, they cite maybe the most important data point of all:
U.S. Economy Expands at Slowest Pace in Three Years
While some of the slowdown may be temporary, inflation is eating into consumers' wallets. Real disposable personal income rose at a 1 percent pace in the period, the weakest since the fourth quarter of 2013. Even though hiring has been humming along and the jobless rate of 4.5 percent is the lowest in almost a decade, a sustained pickup in wage growth would help boost consumers' ability to spend.
In other words: it doesn't matter how many jobs you have if your wages aren't growing. It doesn't matter how much you're earning if you don't have real disposable personal income.
We need wage growth, and we also need to do something about the climate change thing, and I know we're trying. So many of us are trying so hard.
But it looks like progress might be slow-going, at least for a while.
---
Support The Billfold
The Billfold continues to exist thanks to support from our readers. Help us continue to do our work by making a monthly pledge on Patreon or a one-time-only contribution through PayPal.