Post-Grad Food Prep Panic
Sometimes meal prepping is amazingly annoying—but I need to eat, and I can't afford to spend much until I get a job.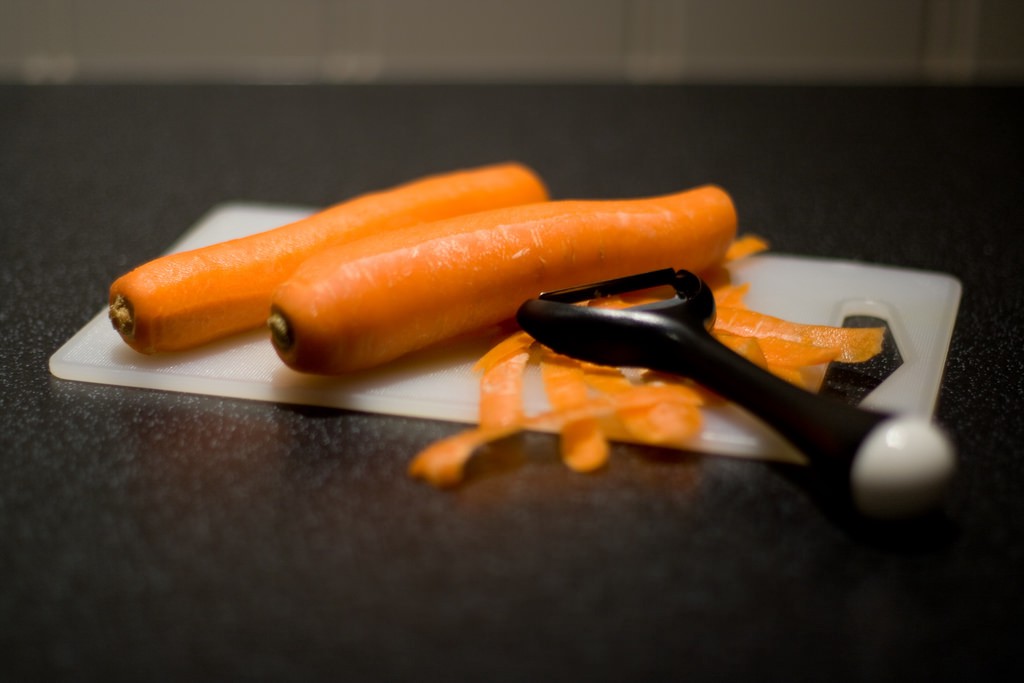 On December 16th, 2016 I graduated from the CUNY Graduate School of Journalism inside the New York Times Center. I cried, I screamed, and I cheered. A few days later, I panicked.
I have yet to find a set position that would bring some sort of steady income for at least the next few months. All of my browser windows are jam-packed with over twelve tabs each of freelance opportunities, part-time editing jobs, internships, and fellowships. I plan to apply to most of them and see what would work best for me. I also have a list of places to pitch, a list of ideas, and a list of different angles in case the idea I pitch has already been covered by that publication.
But waiting for places to respond to my pitches or ask me to interview—if they respond at all—isn't earning me any money.
So, in an attempt to take my mind off the fact that I had to start making more money soon, I went down a YouTube hole of random videos that eventually led me to vegan recipes. A no-egg, non-dairy cake baking video was followed by a Fablunch video about how to afford healthy vegan food on a budget. I'm not necessarily vegan, but I've enjoyed some of the other FabLunch recipes I'd tried before, so I clicked on the video.
Before watching the video I figured that getting a huge healthy food haul was for people with disposable income—or for people willing to wait for a local supermarket to have sales so they could afford to stock up. But Olga, the woman behind the FabLunch recipes, highlighted that food prepping was a way to save on groceries when trying to eat healthy.
Most meal prepping videos that I've come across on YouTube have shown meal preppers making huge batches of organic brown rice from places like Whole Foods that cost twice as much as what I pay for rice at the supermarkets by my house. I figured that my own meal prepping would come at a price, since all I had ever seen were recipes that included overpriced quinoa or a vegetable I had never seen before. But, despite being late to the money-saving party, I was determined to catch up and get my recommended dose of fruits and veggies while saving a few dollars.
That one "vegan food on a budget" video made start studying blogs and videos that explained how to meal prep in a way that would save money. I began planning meals and snacks from produce and staples that were on sale in the supermarkets near me. The first week that I began to actively meal plan, organic mushrooms went on sale along with cans of Goya beans and ground turkey. What would have cost me $30 worth of ingredients to make a large pot of veggie and turkey chili came out to $20 for several days' worth of chili. Every bowl of chili I ate that week cost about $3.30, less than half of what an average lunch would cost near my graduate school's building. Plus, eating chili before I left the house—or carrying a container of chili in my backpack—meant I was less likely to buy snacks or lunch outside of my home.
About a week later, I saw that off-brand cans of beans were on sale and cost less than Goya beans did when on sale. Even though I've been a fervent fan of the brand, their adobo, and their tag line of "si es Goya, tiene que ser bueno…" I had to betray Goya that week and make meals out of La Flor kidney and black beans. I used those off-brand beans to stretch my rice, I mixed them with leftover chicken, and I carried bean stew around in Tupperware. I probably saved five more dollars that week than I did the week before.
And, thanks to the supermarket sales, I was spending less than $5 a week on eating outside or buying snacks as opposed to the $25 a week I spent during my last semester of graduate school when I focused on survival instead of budgeting. In December I think I spent around $225 on food and snacks. This January I spent around $125. My overall grocery bill has gone down to around $140 since I no longer throw random things into my food cart. I remember spending over $80 on one grocery trip in November, but this month I kept two trips under $60 and was still able to get essentials like oatmeal, produce, bread, and eggs.
Knowing that amount has made me a bit more mindful about how I spend my money when I go hang out with friends. When I meet up with former classmates, I always suggest places where I can get a slice of pizza for 99 cents and a can of seltzer water for a dollar. I also suggest a place in Manhattan called Vanessa's Dumplings where $6 can buy an order of four large veggie dumplings and a chive pancake sandwich stuffed with celery, carrots, and slices of grilled tofu. Last week I had lunch for $10: a daily special at a Colombian restaurant in Queens that served a hearty bowl of chicken soup, a place of grilled chicken, rice, salad, and plantains.
In hopes of saving even more money, I began to reach out to relatives who regularly buy their groceries in wholesale stores like BJ's or Costco, asking them to take me along. Using their membership makes it easier to buy large amounts of frozen fruits and vegetables for around $10 less than I would for the same amount at my local supermarket. Wholesale places also sell inexpensive snacks that quell cravings like seltzer water, healthy popcorn, almonds, veggie straws, and low sugar granola bars. Some people see snacks as a waste of money; I see them as a way to stretch out pre-planned meals.
One of my favorite recent buys was a large box of Kirkland protein bars. In my supermarket they went for $2 a bar, and in some vending machines near me they cost $2.50, but at Costco they sell in boxes of 20 at $1.15 a bar. Three pounds of organic berries cost $11.99 at BJ's wholesale, but in a supermarket near my house I could spend between $16 to $15 to get the same amount. I blend the berries with almond milk and veggies most mornings and I still haven't gone through the entire package yet.
Sometimes meal prepping is amazingly annoying. I don't want to carry around a baggie of snacks or two lunch containers everywhere I go. I want to be able to walk by a restaurant, smell the food, and then go inside and eat it. It's awkward to turn my backpack into a game of food Tetris, but I always remember that having over $100 more to save this last month feels a lot better than all that easy restaurant food would taste. I know that given enough time, prepping will just become an automatic habit that I'll lean on for both healthy meals and savings.
Even when I go out on a rare occasion or two when I've decided to treat myself, I bring snacks from home to eat beforehand so I don't find myself buying overpriced French fries or stale $12 nachos at a bar. I've avoided events and outings that don't include a happy hour so that I don't fall victim to the $14 cocktail in midtown Manhattan. Instead of using up $40 on a single outing like I did twice during my last semester, I've gotten it down to $20. During one particularly cheap happy hour, I had three small well drinks for $10.
I'm not sure if I'll have a steady paying position sometime soon, but until then I'll keep scrounging and applying to as many writing jobs as I can. If that doesn't work out, I'll become a professional saver or couponer. (That's a job, right?) I keep telling myself I have options—even if I don't get that interview or land that pitch anytime soon, I can go find the vegetables that are on sale and figure out how to turn them into a meal.
A native New Yorker, a sometimes writer. Follow and connect on Twitter @angelymercado.
---
Support The Billfold
The Billfold continues to exist thanks to support from our readers. Help us continue to do our work by making a monthly pledge on Patreon or a one-time-only contribution through PayPal.