Domino's Pizza Has a Wedding Registry Option
Yes, you can register for pizza.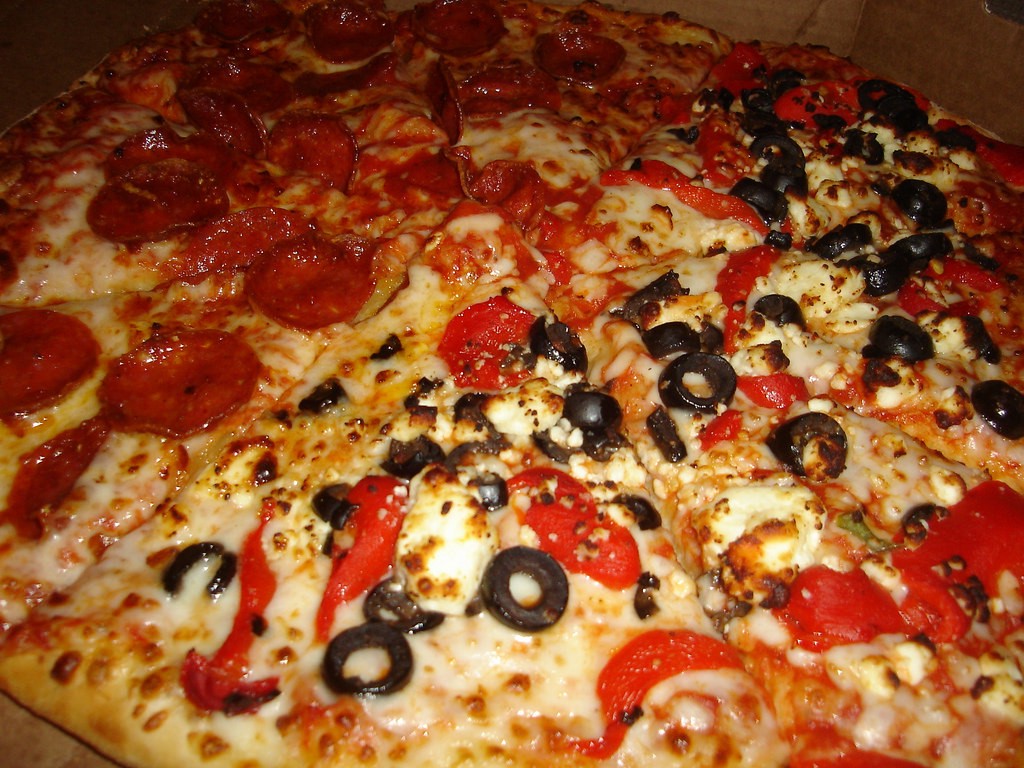 Make all the Domino's jokes you want, but I love everything about this:
Domino's calls this "The first registry for couples who prefer delicious melty cheese to crystal gravy boats." If you're thinking about how often you might eat pizza over the course of a marriage, vs. how often you might make and serve gravy out of a boat, it makes sense. It makes a little less sense when you consider that a gravy boat will last for decades and a Domino's pizza will be consumed in 30 minutes, but experiences over things, right?
Although all you're really doing is sending the happy couple a Domino's gift card, Domino's took the extra step of creating themed gift packages. Give the newlyweds the $30 "Thank You Card-a-thon" package, for example, so they'll be able to eat pizza while… thanking you for your gift of pizza? I guess that holds up.
Not all of the gift packages are winners—the "One More Slice Before 'I Do'" package, for example, implies that you and your wedding party will want to be eating Domino's pizza while you're getting your wedding-day updo and putting on your tuxedos and gowns. My initial reaction is that pizza grease and tomato sauce aren't the best food options here, but I've also never been married. Would you have wanted to eat Domino's on the day of your wedding?
Also, and just so this doesn't get lost in the discussion: you can send married couples gift cards to just about any restaurant, and there are multiple wedding registry sites that aren't associated with a single store or brand, so a couple can register for a dinner at their favorite local pizza place and a gravy boat. Just in case you wanted to do that.
I'm interested to see which other brands jump into this registry game. Taco Bell ought to be next, if only because enough weddings have taken place there that "can I have my wedding at Taco Bell" is included in the official FAQ:
Can I have my wedding at Taco Bell?
You wouldn't be the first. We love when our fans want to celebrate special occasions at our restaurants. While we're no event planners, sometimes we can accommodate small occasions. Please talk to the manager of your desired Taco Bell location to see what's possible.
---
Support The Billfold
The Billfold continues to exist thanks to support from our readers. Help us continue to do our work by making a monthly pledge on Patreon or a one-time-only contribution through PayPal.