The Cost of a Pre-Inauguration Elopement
Celebration as counterweight to fear and dread.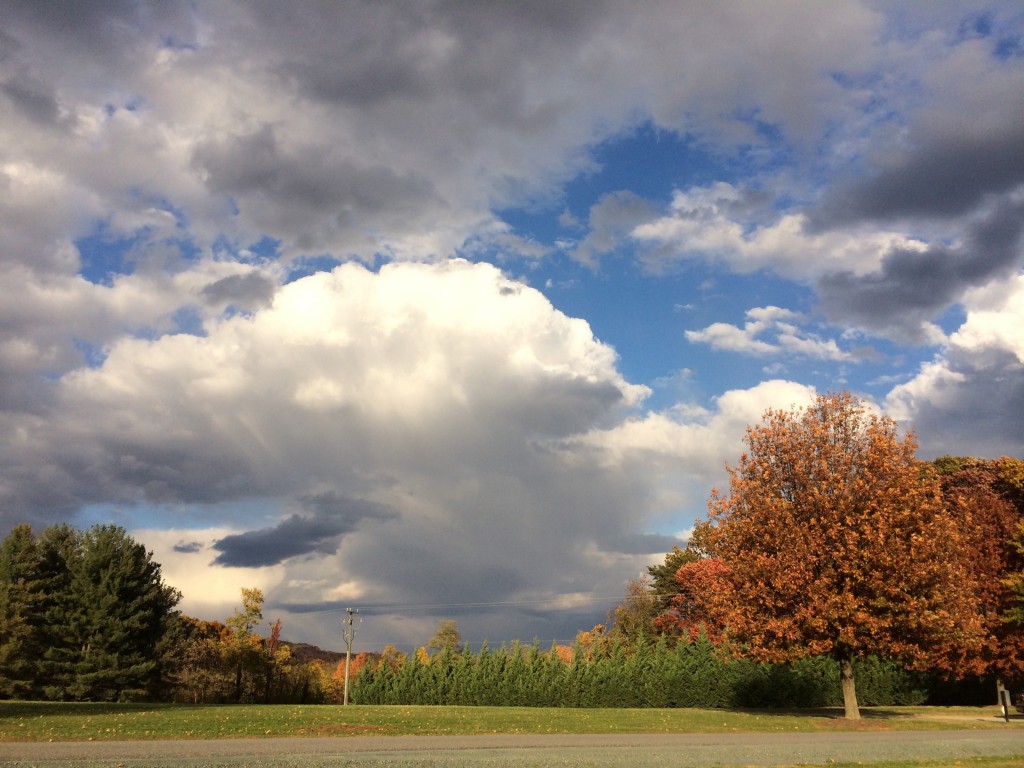 "If Trump wins, we should get married before the inauguration."
My fiancée looked at me as she spoke, our hands clasped and sweating as we sat on a friend's couch watching the presidential election results roll in. We'd already been engaged for a year, but we had no firm wedding date and were just starting the wedding planning process. As a lesbian couple living in West Texas, we felt it was important to not only formalize our relationship but to resist the doom we felt. The next morning, when the election results were official, we made our own plans official: we would elope over the holidays. Our celebration would be a counterweight to fear and dread, and a symbolic middle finger to the incoming administration's LGBTQ platform and policies.
We had less than two months to plan what ended up being a semi-elopement with 12 family members present. Since we had no savings, we came up with a quick plan to set aside money for the wedding: My fiancée's paycheck would pay our daily bills until the wedding and my paycheck would go to wedding expenses. That kind of worked, but I forgot that it was also Christmas and I have a very large family to buy for, so we did end up putting the bigger expenses onto a credit card. In the end, we found a lovely farm that offered all-inclusive intimate weddings for a surprisingly small cost, and picked our date based on their availability. We landed on the Thursday before New Year's Eve.
In the end, it cost us $5,727.00 to get married before the inauguration. We paid $2,727.00 out of pocket and we are paying $3,000 to my parents (at our insistence) in installments to cover about half of the cost for the wedding package. There was a lot we didn't have to worry about: the wedding package including five hours at the gorgeous farm, bouquets and a table garland for the dinner table, an officiant, a hot chocolate bar, three appetizers, dinner entrée, a champagne toast, and a wedding cake. My sister called in a huge favor from a wedding photographer friend, so photography was taken care of, too.
Here's what it cost me:
Gas to and from the Midwest: $210.00
We drove from Texas to Michigan, partly because we didn't couldn't find a dog boarder where we felt comfortable leaving our 6 month-old puppy, and partly because by the time we looked for tickets, flying would have cost us $2,000.
Pet sitter: $155 + $20 Tip
We took the puppy with us, but we still had to hire a pet sitter to come feed the cat every day and check on our box turtle. We've been using the same agency since we moved here and they charge $15 a day, plus premiums for Christmas and New Year's Day. It is a super reasonable price as we get daily updates from the pet sitter and she brings in the mail and waters the plants.
Guest bag chocolates: $33.00
My sister designed a winter-themed schedule with the venue and hotel addresses on an illustrated map. She printed the schedule and map and we included these in gift bags with locally made chocolate bars.
Tip for the Photographer: $300
My sister gave the photographer two bottles from a local distillery and we tipped her as a small thank you for taking the time to take pictures for us.
Corsages and boutonnieres for our parents: $53
At the last minute, we decided we wanted corsages and boutonnieres for our parents to recognize their important role. We called our contact from the farm, and she special ordered them and added the cost to the bar tab.
Booze: $394
Alcohol was the only thing not included in the package. We did a pay-as-you-go alcohol package where we paid $5 per beer and $30 per bottle of wine opened. We were almost spot-on our $400 estimate.
Photo booth pictures: $30
After the wedding, we went out to a local bar with an old fashioned photo booth that still develops its photo strips on the spot. We got $30 in ones and all took turns goofing off in front of the camera.
Wedding Night Hotel: $150
We stayed with my sister while we were in Michigan, but on our wedding night we sprung for a hotel with an old-timey college theme and lots of cute plaid furniture and books.
Morning after catered sandwiches and French toast: $80
My sister hosted people for brunch the morning after the wedding. We ordered sandwiches and French toast earlier in the week and picked them up on the way from the hotel back to my sister's house.
My dress: $0
When we first got engaged last year, I'd asked my mom if she would sew my wedding dress. I assured her she had at least two years to do it. Instead, when I told her we were getting married before the inauguration, she somehow managed to finish the dress in time and bring it with her to Michigan. We brought it to a tailor for a final fitting and my mom also paid for the alterations.
Fiancee's dress: $26
We went shopping at the outlet mall, and she fell in love with the first one she tried on, which just happened to be marked down to $100. When we got up to the register it rang up at $26.00 thanks to an extra sale we hadn't known about.
Shoes: $120
Neither of us could decide what to shoes to wear, and together, we bought five pairs.
Makeup: $100.00
I went to Ulta on Black Friday and bought everything we would need to do our own makeup for the wedding.
Miscellaneous: $350.00
Food on the road, last minute items to make some signs for the wedding pictures, two flannel shirts for us to wear while getting ready, and pajamas, because I forgot to pack ours.
Hotels on the drive: $206.00
We did the drive to Michigan in two days, and the drive home in three. On the way up north, we stayed overnight in a surprisingly nice, pet-friendly budget motel in Springfield, MO for $63.00. On the way back, we stayed in a terrifying motel in St. James, MO that had police cruising the parking lot for $60.00. On our second night during the trip back we stayed in a brand new chain hotel in Monahans, TX for $83.00.
Car Repairs: $500
We planned to do the trip back in two days, but about three and a half hours away from home, a deer jumped over the freeway median and into our car. It smashed the driver's side headlight and dented the hood. We were not injured, but after getting a police report it was almost 11 P.M. and since our headlight was out, we decided to stay overnight in the closest town and drive home in the morning. The insurance deductible to fix the damage was $500, and we paid it with wedding present money.

In the end, we spent more than we planned, but only about $600 went on the credit card. We ended up with an amazing ceremony and dinner and we bolstered ourselves and our relationship with the love and blessings of our family. And yes, we feel a little bit safer about surviving what is to come in the next four years.
---
Support The Billfold
The Billfold continues to exist thanks to support from our readers. Help us continue to do our work by making a monthly pledge on Patreon or a one-time-only contribution through PayPal.