"Scratch" Is a Great Book to Read About How People Make Money
"Scratch: Writers, Money, and the Art of Making a Living" is out today!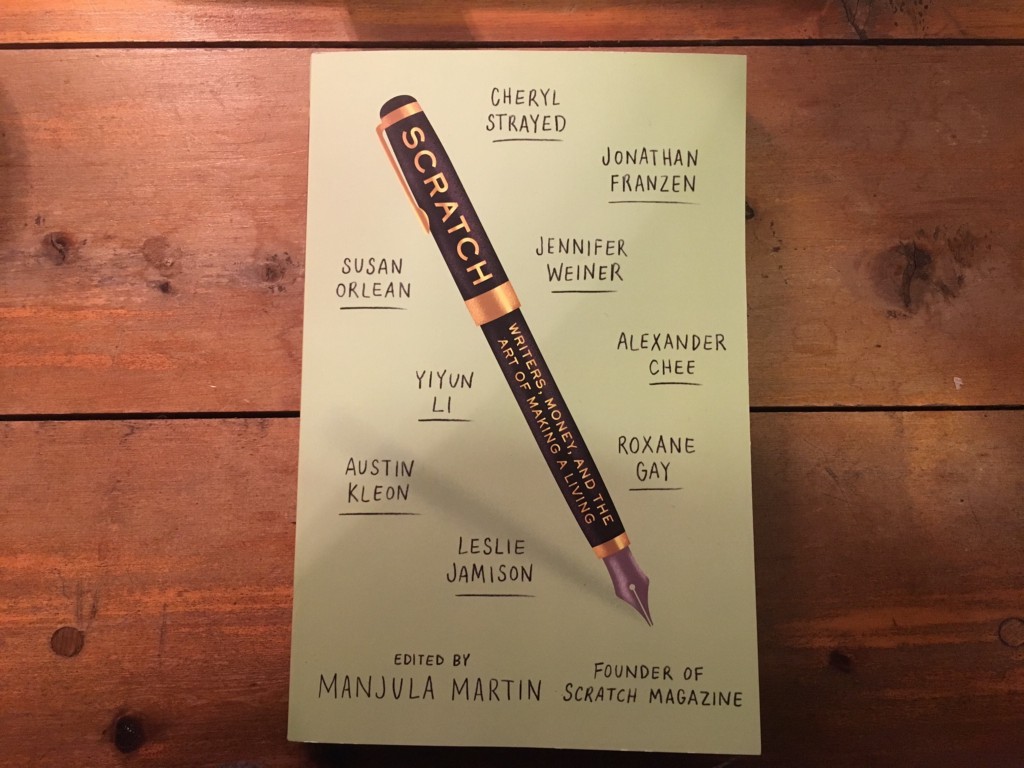 In 2015, Manjula Martin shuttered Scratch Magazine, a beautiful little magazine about the business of writing. It was an extremely helpful publication that shed light on the kinds of concerns and conversations writers had with each other about the tedious and often terrifying emotional and physical labor that goes into being a writer while also making money.
Talking to Manjula Martin on the Life and Death of Scratch Magazine
The end of Scratch Magazine left a void in the conversation about writers and making a living. So Martin collected some writers, had them write essays,conduct interviews and assembled the results in Scratch: Writers, Money and the Art of Making a Living which is out today.
I read the book in one sitting on a very early bus from New York to Boston over the summer, on my way to a bachelorette party wth friends who have not quite understood what it is I do for a living and how I make money. I wanted to press the book into everyone's hands to show them that they should be grateful for their paychecks that come to them with the taxes already taken out, but I didn't want to be a spoilsport. Instead, I read it on the bus home, again, just to revel in commiseration.
The tricky circular logic of being a writer for a living is demoralizing, an unsolvable puzzle: you should be able to write what you want for money, but not too little; writing isn't a job, it's a hobby, but it's a hobby that can pay you, if you play your cards write. Or not. Regardless of where you stand in the "is writing a real job?" culture wars, the wonderful thing about Scratch is that it presents a multitude of opinions, and maybe a foundation for how to be a creative person in a capitalist society without being insufferable or broke.
Writers are always willing to talk about money if you just ask. Martin asked. The results are in this book. Go buy it! Read it! Give it to friends.
---
Support The Billfold
The Billfold continues to exist thanks to support from our readers. Help us continue to do our work by making a monthly pledge on Patreon or a one-time-only contribution through PayPal.