On Hope and Decorations
Maybe next year.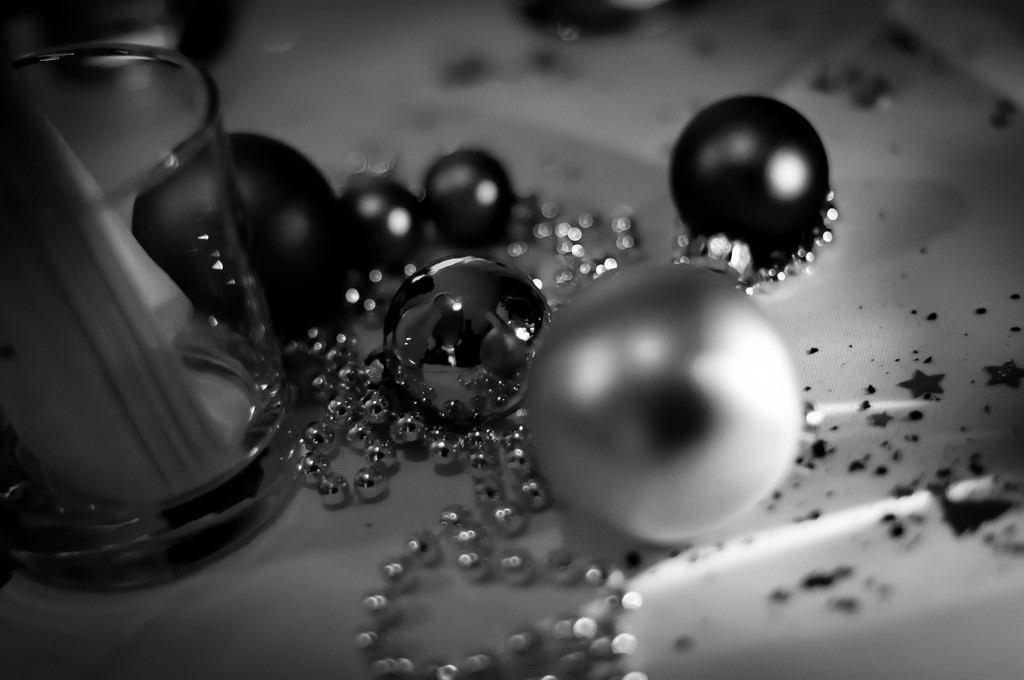 I had grand plans for Christmas this year. On the way home from Thanksgiving, I decided that this would be the year that I'd make a cranberry wreath like my mom does. I would make rolled-out linzer cookies and the red and green layered ones I used to buy in our Chicago neighborhood. I would actually send Christmas cards and care packages, as I intended to every year. I dug around in our closets for the bags of ornaments and lights that I'd stashed away two months earlier after our move. This year, I thought, this year I'll pull it all together.

We set up our first Christmas tree three apartments and four years ago. My fiancé Eric and I had moved in just before Thanksgiving and hung a Christmas wreath on the apartment door before we finished unpacking the kitchen. There was a Christmas tree lot in the elementary school playground nearby and we carried our little spruce the two blocks home. We decorated with ornaments from CVS, looped on with twisted floral wire. I bought an aqua glass ball from the gift shop nearby to mark the occasion — a fancy ornament for our first tree of many, I hoped.
Our apartment kitchen had large counters and I imagined future Christmas parties where I'd cover every surface with different kinds of cookies. I pictured cider mulling on the stove and an apartment full of friends and bright decorations. There was so much potential.
We hosted a series of Christmas open houses the following year, our first married Christmas, but I didn't get it together to make my cookie and cider plans happen. We made chicken tacos and put out eggnog while friends brought wine. We decorated a Christmas tree with our CVS ornaments. In January, I bought discounted Christmas cards from the stationary stores in the neighborhood. Next year, I'd send cards. Next year, I'd be organized.
We moved to Michigan at the end of the next October and lived in a little yellow house on a quiet street. Our neighbors had a protective Cairn terrier and draped icicle lights on their porch. We didn't get a wreath that year, but decorated the living room with carnival lights wrapped in red and green ribbon. A small tree fit into the corner and grazed the ceiling. We marveled at renting a whole house. No loud upstairs neighbors! Multiple floors! Maybe we'll live here for a few Christmases, I thought. Maybe next year we'll put lights up on our porch, too.
By July, we'd decided that the rent was too high and the landlord was too weird. We moved into a new apartment across town in September. The aqua ornament from the Chicago gift shop shattered in the packing process. I looked for another when we were back visiting Chicago, but the store didn't have any.
Before I realized it, we'd been living in our new place for two months and were making plans to visit family for Thanksgiving. We approached another first Christmas in a new place. Could we fit a tree next to the bookcases? I wondered. How will it work this year?

Pulling Christmas decorations out of storage lets me imagine version of my life where I feel more settled. Next year, maybe I'll be in a place financially where I'm comfortable spending money on frivolities like the supplies for a cranberry wreath. Maybe I'll manage my time better so I can spend long afternoons baking cookies and writing cards. Maybe I'll be able to shop for gifts without thinking of each person on my list as a budget line. None of my goals seem unattainable. Lots of people send Christmas cards and bake and decorate their homes with more than lights on green strings that stand out against their off-white walls. It always feels within reach.
Each year I hope that this Christmas will feel more like my own holiday. In college, the season slipped away from me as I focused on exams and papers, and when I looked up from my last final it was already Christmas Eve. I looked for houses with lights as I walked to class and tried to absorb the spirit of the season. My roommates hung stockings on the banister of our old student house and left candy canes on the coffee table. Before I could relax into any sense of holiday cheer, it was January and all I could look forward to was months of cold and gray skies until summer break.
As an adult, I spend November and December worried about flight costs and vacation time and affording the gifts I want to be able to give. I worry about how long my family's traditions will still feel right and what it will be like when the first one of my siblings can't be around for Christmas Eve. I've also started to wonder when the holiday would feel like mine. When will it be something to celebrate, not something to stress over? When will my recently-established traditions with Eric feel solid? Each aspect of our celebration feels delicate enough that skipping one year might erase it.
I didn't make the cranberry wreath this year. I also haven't sent any Christmas cards. I wasn't sure if we'd even get a tree or where we'd put it, but we found one with ten days to spare. It fits in our window and is covered with ornaments from my childhood as well as a few CVS balls.
I did manage to make gifts for my brother and sister and come up with a Yankee Swap present that's more creative than a Starbucks gift card. I went caroling with friends and sang in a Christmas concert. Eric and I have plans for our traditional pre-Christmas cocktail night. It has been a good season. When I pack away our lights and ornaments in January, I'll do so with hope for next year, when maybe the season will be closer to the version I imagine.
Laura Chanoux works in higher education and is really excited for pre-Christmas cocktails this year.
---
Support The Billfold
The Billfold continues to exist thanks to support from our readers. Help us continue to do our work by making a monthly pledge on Patreon or a one-time-only contribution through PayPal.