In Seattle, You Can Rent a Room With a Toilet Inside for $750 a Month
Not a bathroom. A toilet, with a shower and a sink next to it.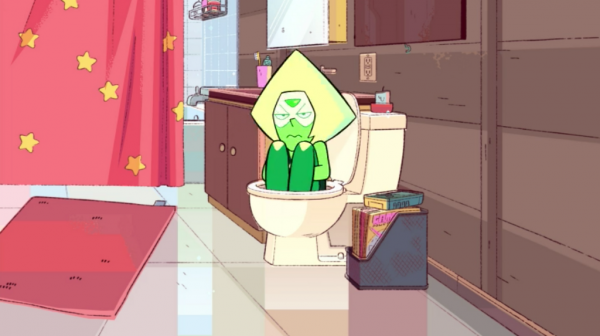 I know that NYC kind of has the market on the whole "worst room" deal, y'all literally gave us the website, but many of your "worst rooms" are illegal sublets crammed into crawl spaces, or an "artist sofa in dental waiting room" shared with "4 to 6 girls."
Brooklyn, NY. $788.00 "Artist sofa in dental waiting room" https://t.co/7CmW4X2ZlT
But this Seattle apartment listing is legal. It is above board. It is… well, I'll let the Seattle Times explain:
For $750, Seattle's newest apartment is the size of a parking space
At $750 a month, a new apartment opening in the University District is one of the cheapest in Seattle. So what do you get for that price? A room the size of a parking space with a toilet that's not even behind its own door.
The Seattle Times links to an Imgur gallery originally featured on Reddit that gives us the full tour:
New apartment in U District! $750/month !?!?
As you can see (if you view the gallery), it is a trapezoid-shaped room with a a sink, a toilet, and a shower in the small, pointy corner. The shower is one of those skinny plastic tubes, and there is nothing separating the toilet from the rest of the room.
Does that mean you're living inside a bathroom? How is this okay? Because the room does not include a kitchen, a refrigerator, or cabinets for storing food—that's all in the apartment's shared kitchen area. The Seattle Times explains:
A spokeswoman for the Seattle Department of Construction and Inspections confirmed the room meets the city's code standards because there is no place to cook or prepare food there. And officials with Public Health — Seattle and King County, which controls the local plumbing code, said the building meets their standards, as well.
Except… that's not how people are going to use this apartment. They are going to buy a loaf of bread and a thing of peanut butter and prepare food two feet away from their toilet. They are going to plug in mini-fridges and hot plates. Saying "there is no place to cook or prepare food" deliberately underestimates people's ingenuity and willingness to do anything to avoid a shared kitchen.
Also, even if they do use the kitchen, they're still going to store food in their apartment to ensure it doesn't get stolen.
Here's one more point of comparison: when I moved to Seattle in 2013, I rented a studio apartment for $675 a month. This microapartment did not include a kitchen (nor was there a shared kitchen in the building) and I was instructed to wash my dishes in a bus tub filled with water from the bathroom sink, and then dump that water down the toilet so it wouldn't clog said sink.
But I did have a bathroom. With a door that closed. And a refrigerator, and a hot plate, and a toaster oven, and a microwave—it all came with the apartment—and a hutch for my dishes.
Now that feels like luxury.
Photo credit: Steven Universe screenshot.
---
Support The Billfold
The Billfold continues to exist thanks to support from our readers. Help us continue to do our work by making a monthly pledge on Patreon or a one-time-only contribution through PayPal.