Go Ahead, Buy That Outfit You Might Only Wear Twice
Your new crockpot can wait.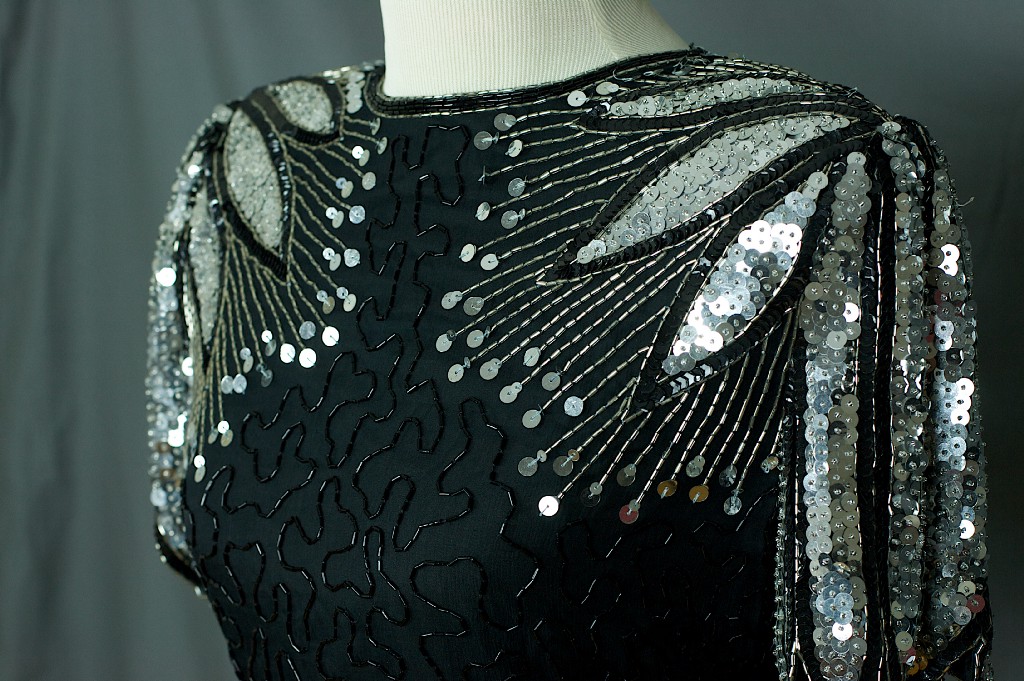 The gift I gave myself last holiday season looks pretty average. It's a dress. A dress I've worn twice, to be exact — once for a family dinner on Christmas Eve, the other to a mediocre New Year's Eve party. It's black, but the material has just enough sparkle to bring out a slight twinkle in my eye when I wear it. It gets a solid twirl going when I spin around. I definitely could have bought a nice set of moisturizers, a food processor or a pair of kitten heels — all purchases I've been saying I would make for the past year, all items I would have gotten more use out of — for the money I spent on it. But, that dress was the best purchase I made all year.
Last year was first year out of college, meaning that my year was basically one long string of questions about whether or not I'm doing it "right." As an entry-level professional searching for a job in an industry that's not exactly known for paying well, and moving to a city that's not exactly known for being cheap, I got a lot of well-meaning but unrealistic budgeting advice before I graduated. The reminders of how no more than a third of my paycheck should go towards my rent only reminded me that there were certain financial benchmarks that I wouldn't be able to meet.
Thus, every purchase became an exercise that needed to be performed with precise calculations. If I skipped a drink at dinner, I could put more money toward my grocery budget the following week. I could hold off on a new sweater until my birthday. I could buy picture frames and bulletin board to decorate my room with, but there was no point when I would probably be moving within a year anyways. Still, I couldn't shake the feeling that I wasn't saving enough money, or that I was spending too much money on frivolous purchases. When Christmas did come around, I finally decided that I needed to treat myself to something — but it should definitely be the new shoes, jeans, makeup, or cooking utensils I had been forgoing for the past several months.
One week before Christmas, I stopped at Macy's after work to buy a gift for my older brother. I needed to be in and out, but set aside 30 minutes to perusing the aisles for good sales. I went in telling myself that I need to wait to buy something until I thought more first about what item I needed the most. But as I saw a row of sparkly dresses on my way out, I decided that 30 minutes wasn't nearly enough time.
Buying another cocktail dress was very low on my priority last — I had worn one maybe 3 times in the past 7 months. My closet was filled with perfectly adequate ones from the past four years of collegiate functions. And as I flipped through different varieties of gold sequined or backless lace gowns, my knack for talking myself out of purchases emerged. How many times had I gone to an event in the past year where one of my six skirts and two business casual dresses wouldn't suffice? Wouldn't my socially-anxious self feel just as self-conscious as I usually did if I went to an event and discovered I was overdressed?
Still, I kept pushing dresses aside, until I found one under $50 that I could try on. It had a pleated skirt and a low neckline — two features that usually don't work on my body — but my attraction to shiny things outweighed the negatives, as the material had just enough sparkle to it to convince me to try it on. And then — magic! The pleats didn't make my chicken legs feel even more like chicken legs! The low neckline didn't make me feel self-conscious and like I would have to safety pin it or pull it up every five seconds! Did I know what I would wear it to? Nope — and before I could make my trusty mental pro/con list, I was already out the door with it.
I haven't worn that dress in about a year — I might try to wear it to a holiday party this year, or on a date (I did try it on again for "research" purposes for this piece, and am reminded of how much I love it). In the category of "items I've purchased without having a clue as to how useful they'll actually be" it falls squarely in the middle. It's given me slightly less satisfaction than the red blazer I bought at H&M the summer before my senior year when I was feeling anxious about graduating and needed to feel powerful (I have also only worn that twice, but the confidence I got from wearing it more than makes up for it), but it's a hell of a lot better than the first fancy bra I bought for a relationship right before it went sour (I still wear it, but curse every time I do).
I probably could have found a better dress if I had browsed the sale racks longer, but not every purchase needs to be made with rigorous calculation. In a year where I feel asleep nearly every night making a list of the items I still needed to buy that week, it was the one purchase I made without hesitation. Even if I didn't wear it that much, it gave me hope that maybe one day I would feel comfortable wearing a cocktail dress to any occasion. And that one day I would be the kind of person that went to events that required a cocktail dress more often than business casual. I look at my closet today and see jeans that are about to rip and flats that are currently rippling, but I feel all at peace knowing that I had something in my closet that I could wear anytime I wanted to feel elegant. I know a food processor would have been useful, but it certainly wouldn't have made me feel sparkly.
Anna is a business journalist and reality TV connoisseur. Follow her on Twitter.
---
Support The Billfold
The Billfold continues to exist thanks to support from our readers. Help us continue to do our work by making a monthly pledge on Patreon or a one-time-only contribution through PayPal.