Economist Buys 'Hamilton' Tickets
"Oh my god. Tear this dude apart."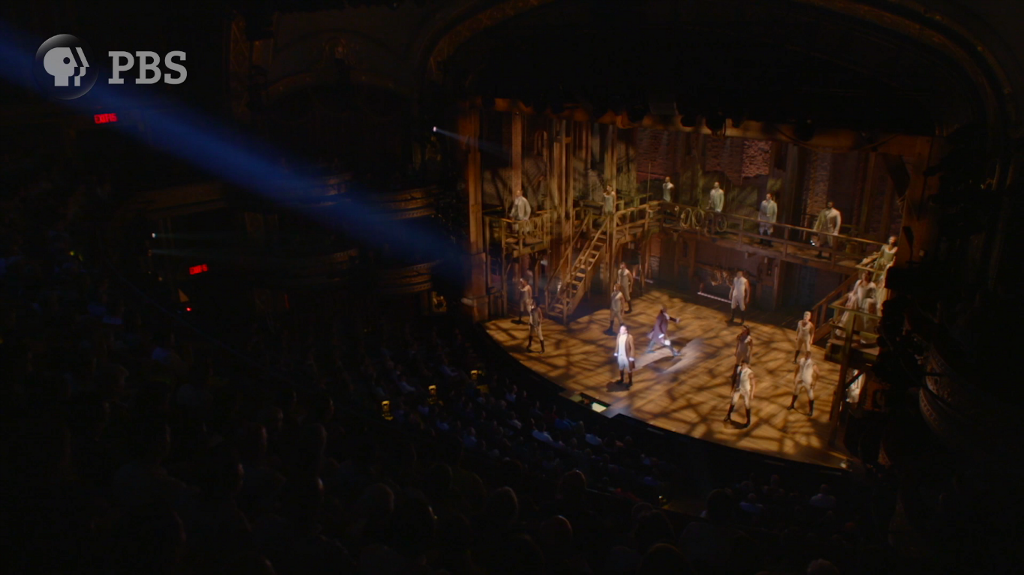 Today in "money can be exchanged for goods and services," we get a New York Times story that assumes none of its readers have ever heard of StubHub, ticket fees, or the law of supply and demand.
We have, maybe, heard of Hamilton.
I Paid $2,500 for a 'Hamilton' Ticket. I'm Happy About It.
You may have heard that "Hamilton" tickets are hard to come by. The show is so popular that tickets from the theater sell out quickly and far in advance.
Yes. These sentences are not news. You could have skipped them and gotten right to the other sentences.
We, however, had no problem getting tickets. Two weeks before our trip, I logged into StubHub, the online ticket marketplace owned by eBay. I found the performance we wanted, located some great seats and within a few minutes was printing our tickets.
The rub is the price. Including StubHub's fee, I paid $2,500 a ticket, about five times their face value. Such a large markup is not unusual.
I don't know which is the bigger humblebrag: that you paid $2,500 per ticket for three people or that you own a printer.
Also: StubHub, the online ticket marketplace owned by eBay, has been around since 2000. We've heard of it.
To be sure, most people can't easily afford paying so much for a few hours of entertainment. That is indeed lamentable. The arts expand our horizons, and in a perfect world, everyone would have the opportunity to see a megahit like "Hamilton."
You rolled a 1 on your privilege check.
I should mention at this point that PBS is streaming Hamilton's America: A Documentary Film tonight for free. Since we live in an imperfect world, they're streaming it via Facebook video, but it's still an important gesture—and the first time that Great Performances has streamed one of its great performances.
You can stream it. *choked sob* YOU CAN STREAM IIIIIIIT https://t.co/0Z8RBgaKrl
But back to the story of the economist who could afford to pay $7,500 for Hamilton tickets.
High prices are a natural reflection of great demand and scant supply. In a free market, in which private individuals can engage in mutually advantageous gains from trade, they are inevitable until demand subsides or supply expands.
Yes, I am also familiar with the concept of supply and demand, as well as the free market. It's been around even longer than StubHub.
Yet Mr. Miranda and his investors could find better ways to give back to the community than vastly underpricing most "Hamilton" tickets and enriching ticket resellers.
NO YOU DID NOT JUST WRITE THAT.
Ham4Ham
Student matinees (which the economist acknowledged)
Creating opportunities for actors of color AND for audiences to see themselves represented on stage
Donating to Graham Windham (aka "the orphanage")
Phillipa Soo founding "The Eliza Project" to continue supporting Graham Windham
That Prizeo campaign where you could win tickets if you donated money to The Gilder Lehrman Institute of American History (which I did; I didn't win)
Whoever's idea it was to stream tonight's documentary FOR FREE
Probably more stuff that I can't think of off the top of my head, definitely more stuff, giving back has been one of the top five goals of this musical, starting with giving Alexander Hamilton back his legacy
Also: you can't say that everyone should have the chance to see Hamilton and then say the tickets are underpriced. The tickets are all kinds of prices. Some people paid $10 for theirs. I paid $190.20 including Ticketmaster fees. You paid $2,500.
I think we all got a fair deal.
---
Support The Billfold
The Billfold continues to exist thanks to support from our readers. Help us continue to do our work by making a monthly pledge on Patreon or a one-time-only contribution through PayPal.