Going to College at 40 Saved My Life
Yes, literally.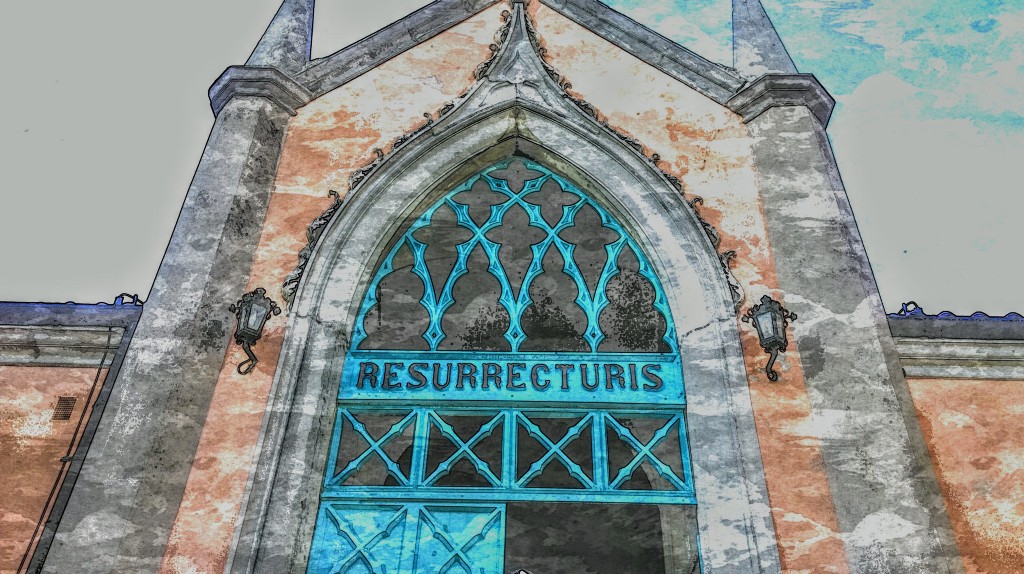 My high school years were horrible. Nothing was ever good enough for my mentor, who kept picking on me until I became so demotivated that I barely managed to pass my senior year. The day I graduated was the happiest day of my life for a single reason — it was the last day of school and no one could ever make me go back again. Or so I thought.
If someone had told me then that I would later on become an A student and finish my BA with honors, I would have laughed it off as the stupidest joke ever. I had no wish to continue the agony of pursuing a formal education and instead started to work as soon as I was done with high school.
Who needs a university degree when one can make one's dreams come true without it?
This used to be my mantra and, yes, it is certainly possible to achieve many things without a degree. For almost two decades, I did quite well as a freelance journalist and even established myself as a TV and radio hostess. At that point, however, the fact that I did not graduate became a convenient excuse for my bosses to continuously breach my rights and pay me less than my colleagues for the same kind of work.
After enduring this for one too many years, I was finally fed up with it. I began to play around with the idea of getting a university degree after all and eventually decided to go for it. Even though this did not lead to the big career boost I was hoping for, it turned out to be one of the best decisions I have ever made.
Since I already spent almost 20 years of my career working in the media, I thought it wouldn't make sense to study in that same field. I was a self-taught journalist and a well-known radio personality. After two decades, I could teach others about the craft; I didn't need to start over learning about it myself.
I chose psychology, a subject of personal interest to me, and decided to study in the States, for I wanted to get the best education I could afford. Luckily for those of us who don't have the means to move to the other side of the world, Arizona State University and many other American universities, including Harvard, now offer online options. I was thus able to keep my full-time job in Slovenia and at the same time study in Arizona.
The price for a yearly tuition at ASU was around $16,000. Not much for the States but insanely expensive for the Slovenian standard where an average income is $10,000 per year. I spent literally everything I had—and everything I earned—on the tuition. People thought I was crazy and several of my friends openly told me how incredibly stupid and extravagant they thought this was when I could get a degree in Slovenia for a fraction of the price.
Furthermore, they asked me, why do you even need to study psychology when you could have completed your studies in communication or the media and got your degree with little or no effort? In their minds, what I needed was a piece of paper and not a dive into a whole new field of knowledge.
I argued in response that if I was going to spend years on studying anything, this would have to add value to my life and significantly increase my scope of expertise. Otherwise, I wouldn't consider it worth the effort. They weren't convinced and kept looking at me with disapproval.
In an unforeseen twist of fate, I unexpectedly lost my job during my senior year at the Arizona State University. It was a brutal experience that not only left me unemployed but ruined my career and everything I had worked so hard for. I was left with no options and no income. In a desperate attempt to save my home, I was willing to take any job I could get and ended up earning flip-flops instead of money.
How I Earned Flip-Flops for a Day's Work
It was so bad and so humiliating that I seriously contemplated committing suicide. When everything seemed to be lost and my bank threatened to initiate foreclosure, the only thing that kept me going was the pursuit of my degree. This was my only hope, the only ray of light in the darkest days.
Thanks to majoring in psychology, I was able to recognize my mental state as dangerous and asked for counseling during the time of crisis. I was also equipped with knowledge and techniques that helped me cope with depression and adversity later on. I could put my mind off the dark thoughts when studying but most importantly, my success as a student provided much-needed boost in confidence when my life's work and with that my professional identity had been devalued and in the end completely annihilated.
My perfect GPA and student excellence actually made it possible for me to finish the degree against all odds. I won a Best Nontraditional Student award as a member of Phi Kappa Phi and even though I wasn't able to get a loan from a bank, my friends offered to lend me some money thanks to my impressive grades. During the hardest times, I received invaluable support from ASU coach James Riley who was instrumental in helping me get an ASU scholarship for the last three courses. It was rough, but I finally got a degree!
Although my initial goal had little to do with the desire to get qualified for a new profession, this was what I ended up needing most. Despite what everyone around me initially thought, my choice of the major and university proved to be anything but stupid. It gave me hope in the time of need and a chance to launch my new career beyond the borders of my country.
Through writing essay after essay and participating in a debate after a debate, I learned how to write well and express my thoughts in English even though it is not my native language. I can now publish texts in American publications and I also have credentials to work and write as a psychologist, which again opens a lot of new possibilities for me.
ROI was the last thing on my mind when I enrolled and I certainly didn't expect the degree to have such an impact on my future. If anything, I was well aware that it would take long years for the investment to return. But studying for me was never about making a profit, it was about a need to end the unfair treatment at work and more importantly, I wanted to learn something new.
Knowledge ranks high on my priority list. I tend to invest in knowledge and I'm willing to pay top dollar for it whenever I can afford it. So far, I have not once regretted doing so and after this, I don't think I ever will.
Originally published in The Billfold.
Thanks to Nicole Dieker for editing and justine m dunn for initial editing.
Mateja started to write short stories at the age of ten and later found herself in the role of a freelance journalist, radio personality, and psychologist. Her life resembles a roller coaster ride full of ups and downs and some pretty wild turns. Among other things, her car was destroyed by tanks and she survived several brushes with death. She graduated summa cum laude in psychology from Arizona State University and is now working on her online service Transform the Pain to help people cope with grief and loss. Connect with Mateja on LinkedIn.
---
Support The Billfold
The Billfold continues to exist thanks to support from our readers. Help us continue to do our work by making a monthly pledge on Patreon or a one-time-only contribution through PayPal.