A Furniture Store Is Opening a Hotel (That Is Also a Furniture Store)
Would you like to stay in the West Elm Hotel?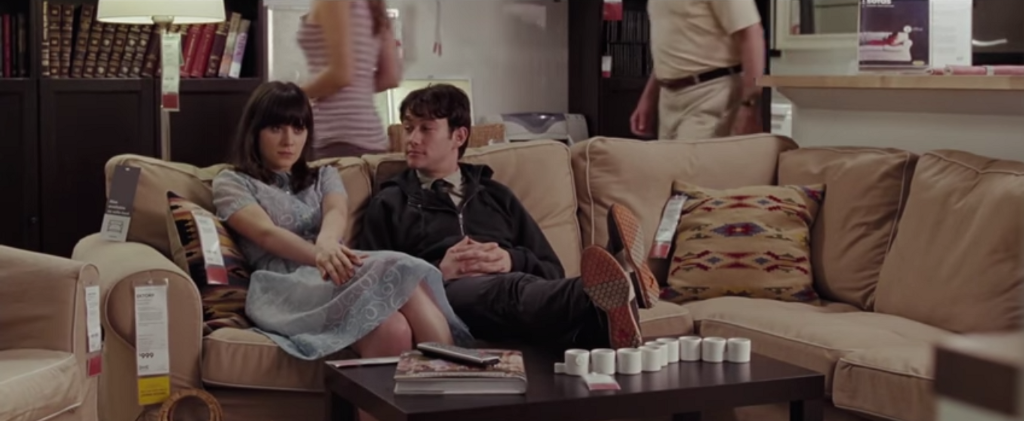 If you've never dreamed about spending the night in a furniture showroom, then you probably haven't been dreaming hard enough. The only thing better than sleeping in a big room full of fancy furniture would be sleeping in a museum, a la From the Mixed-Up Files of Mrs. Basil E. Frankweiler.
What Children's Lit Teaches Us About Money: 'From the Mixed-Up Files of Mrs. Basil E. Frankweiler'
Museums haven't yet started renting out their antique furniture exhibits to history buffs and children's literature fans, although it wouldn't surprise me if it became a fundraising tactic someday, "win this raffle and you can sleep in King Louis XIV's bed," or whatever.
However, one furniture company is ready to make our dreams come true.
West Elm Launching A Hotel Chain Where Guests Can Test Drive Furnishings, Buy Online
This isn't quite the same thing as "sleeping in a furniture store," but it's probably cleaner and more climate-controlled and you get your own bathroom, so that's a plus. Here's how Consumerist explains it:
Williams-Sonoma Inc., which owns and operates West Elm, Williams-Sonoma, and Pottery Barn, announced Monday that it would enter the hospitality industry with West Elm HOTELS with properties set to open in Michigan, Minnesota, Georgia, North Carolina, Indianapolis, and Indiana in late 2018.
[…]
Guests staying in the hotels will have the opportunity to essentially test drive furniture and other decor items featured in the rooms and then purchase them through West Elm's online store. But guests shouldn't feel they'll be sleeping in a store's showroom. Instead, the company says price tags will be hidden.
This isn't a particularly new idea; many of us have been in those hotel rooms where they're all "Like this robe? Buy it!" (Or, of course, "Like this candy bar or this tiny bottle of vodka?") But it's an interesting twist on furniture shopping; instead of walking around a showroom or browsing online, just check in to the local West Elm Hotel.
There's probably also a bit of that "once you hug this puppy you'll want to take it home with you" marketing aspect involved, although instead of puppies this will be more like "once you watch HBO while sitting in your underwear on our Emmerson™ Reclaimed Wood Storage Bed, you'll want to reclaim that bed for yourself."
I wonder how it'll compare to the convenience of, say, getting a mattress shipped to your home.
What If You Want to Return That Mattress You Ordered Online?
---
Support The Billfold
The Billfold continues to exist thanks to support from our readers. Help us continue to do our work by making a monthly pledge on Patreon or a one-time-only contribution through PayPal.