The Cost of Launching a New Podcast
I spent about $500 setting up my podcast The Sleeper Hit. That was the easy part.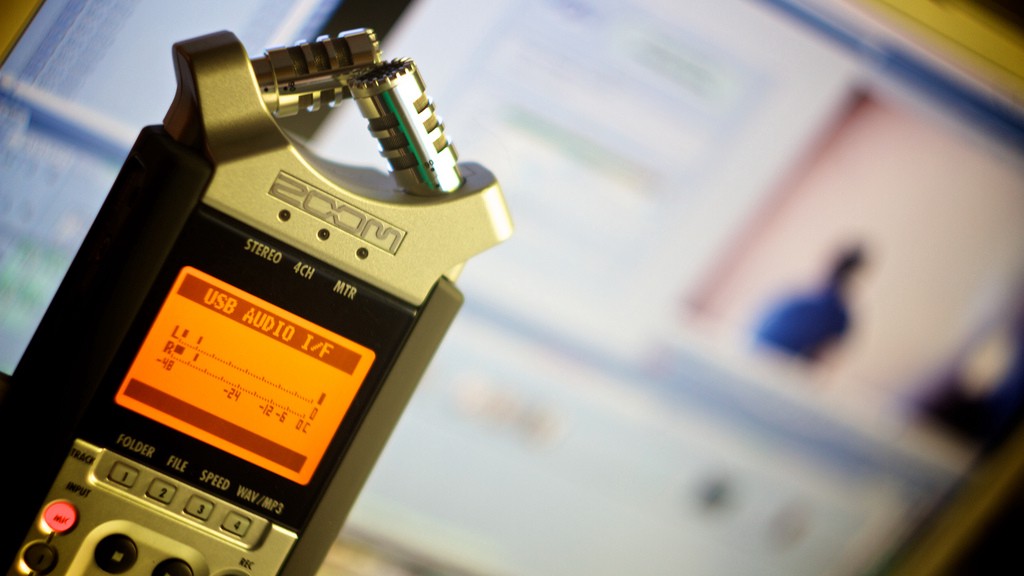 How much money—and work—does it take to launch a podcast? I love podcasts, and I've often thought about what it would be like to have my own. For a long time, I felt intimidated by the technical aspects of podcasting, but the more I listened to my favorite shows, like Gilmore Guys, Slumber Party with Alie & Georgia, and Appointment Television, the more I wanted to give recording a try.
With some help from fellow podcaster Brett McKinney of Shuffle Podcast, I came up with a show idea and started putting it together. I opened up a Google doc and began listing everything I would need to create, purchase, and do. I planned out how I wanted to promote the show, and how to handle logistics, like booking guests. I decided to name the show after my popular newsletter, The Sleeper Hit. I brainstormed a bunch of potential taglines, and landed on this: "The show where guests talk about what's underrated, over drinks."
The premise was simple: Invite a new guest each week to record in my "studio," aka my actual studio apartment, make a drink, and discuss an underrated topic of their choice. I also wrote some games to play on-air, very much in the style of Slumber Party. (They're different games, I promise.)
But once you've got a podcast idea in place, how hard is it to actually get that podcast off the ground and into people's earbuds?
The Easy Part: Buying Equipment
The start-up costs of podcasting are not super cheap, but once you've got your infrastructure in place, you're good to go. Here's what it cost me:
Equipment
Zoom H4N Digital Multitrack Recorder: $199
Power supply adaptor for Zoom: $19.95
Shure SM58-LC mics (2): $99 each, or $198
XLR mic cables (2): $5 each, or $10
Mic stands (2): $14.99 each, or $29.98
Headphones: $14.92
Headphone splitter: $2.99
Total: $474.84
Ongoing costs
Storage and services from Libsyn: $20 per month (Less expensive plans are available, but I opted for the level of membership that provides storage as well as listener statistics.)
Drinks and snacks: $5–$15 per episode? This mileage may vary, as the show goes on.
Stuff I got for free
My brother designed my fun show logo.
I'm using free software Audacity to edit audio files that I upload from my digital recorder.
The Easy-ish Part: Booking Guests, Transporting Equipment
It was easier to get people to come on the show than I thought. I made a long list of Portland friends as well as well-known people around town whom I would love to interview someday. (I started reaching out to people I knew first, and I'll work on my Dream List of Portland guests down the road.)
The equipment I decided to get (with the help of an A/V savvy friend) is intentionally small and portable. That made it easy for me to pack up my operation and take it to Seattle recently so I could record a couple episodes with guests who live up there. The portability will come in handy later this fall when I take a road trip from Portland to Columbus, Ohio, stopping in several cities along the way to visit friends all over the country.
Guests have had a lot of fun coming up with "underrated" topics, which so far include 90s Arnold Schwarzenegger action movies, Jeff Goldblum, and a Scandinavian liquor called aquavit. I also really enjoy talking about the beer and wine my guests and I drink together, although the drinks guests choose don't have to be boozy. (My second guest brought over sparkling water and announced she's having her second baby this winter!) When I was in Seattle, I made sure to pick up some local beer to talk about, and I hope to use the show as a way to sample and promote some Portland-made drinks as well.
The Hard Part: Promotion, Time Management, Editing
I'm promoting the show via Twitter, Instagram, Facebook, and my newsletter. I ask guests to provide me with a promotional bio and photo, and sometimes (when I remember…) I take a photo of them on set the day we record. I am encouraged by the number of listeners I've had straight out of the gate, but I don't know for sure yet how much my audience will grow.
I've been recording episodes in batches so I'll have them edited well in advance and scheduled to go live every Monday morning. I do worry about anything super topical that comes up in interviews. (Will Pokémon Go still be relevant in three weeks? Only time will tell.) I might adjust my production schedule if this becomes an issue.
I'm still learning, but so far, recording the show has been a lot of fun. The Zoom recorder is easy to use once you play around with it a bit, and the mic sound quality is great. Overall, podcasting is easier than I expected, although considerably more time-consuming than I knew. Good editing takes a long time, but I'm hoping I'll get a little faster as I get better.
If you've been thinking about launching a show, know that it's doable. You don't need to rush it, and if you've got the time, launch a social media campaign in the weeks leading up to your premiere. Tap into the audiences you already have, and get involved with other awesome podcasters to trade things like guest appearances, listens, and episode shares. Just open up your own Google doc, start working on your super simple premise, and go from there.
---
Support The Billfold
The Billfold continues to exist thanks to support from our readers. Help us continue to do our work by making a monthly pledge on Patreon or a one-time-only contribution through PayPal.