The Costs of Dissertation Research in Post-Brexit London
What to do when politics plays havoc with your budget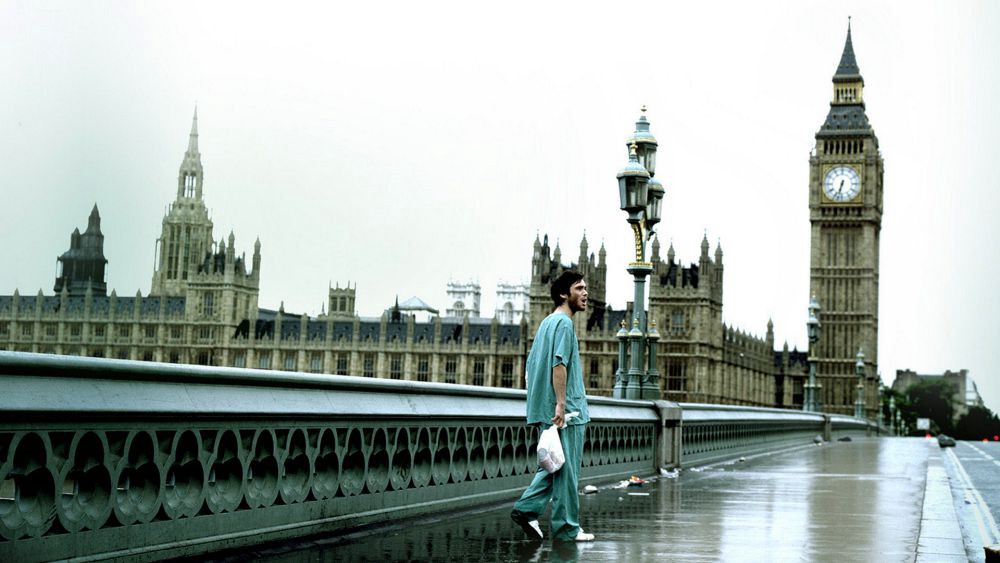 What Brexit means for the United Kingdom and the European Union is uncertain and still unfolding. What Brexit means for a graduate student trying to do dissertation research in London is a lot of uncertainty and great experience in budgeting.
My university's Humanities Institute offers a handful of summer research fellowships, and this year I was lucky enough to receive one just as I passed my qualifying exam and got my dissertation topic approved. Suddenly I had $5,000 to start researching 17th-century recipe and remedy manuscripts at two libraries with large collections, the British Library and the Wellcome Library in London. The conditions of the fellowship: I have to use it on research-related expenses (so no weekend jaunts to the Amalfi Coast on the university's dime), and present my findings in the fall to donors.
My teaching schedule dictates that I can travel in August or before classes start in mid-September. September is London's shoulder season, so it originally made sense to travel then. But I use the weeks before the start of classes to prepare for a new year of teaching, so I decided to travel mostly in August, and considered a flexible return date.
While airfare for an early September return was cheaper, staying an extra week pushed my accommodation budget far higher than I wanted. Staying two weeks will cost £1429 ($2043) but staying three weeks would have cost roughly $3300. Spending 2/3 of my budget on accommodations didn't seem smart, so I opted to stay a shorter time and retain a little extra money for food, travel, and research-related experiences.
I budgeted high in my fellowship application in April, based on a 1.43 pound-to-dollar conversion rate. My budget for 12 days in August was as follows:
Airfare: $1300
Lodging: £1224 ($1747.75)
Transportation: £80 total Tube card ($114)
Food: $840 (my studio rental has a kitchen, so I based my figures on cooking at home at a rate of £50/$70 per day)
The pound was worth 1.30 against the dollar a couple weeks ago; today it's 1.31, and it's hard to say where it will be in another month. So the budget I submitted in April looks very different from the budget I'm working with today. The economic effects of Brexit have added layers of uncertainty to my planning for this trip. What's the buying power of my fellowship? How will prices in England shift in the next month? How can I plan for and afford contingencies I don't yet know about?
Estimated expenses, 17 days in London & related preparations
Note: Tinkering with my flights, leaving on less popular days, and booking my accommodations in advance allowed me to stretch my money as far as possible and stay for longer than I originally planned. Now, I have two full weeks at the archives and two weekends for sightseeing.
Round-trip flight to London, WOW Air: $964.65, fees included
If you're lucky enough to live near one of WOW Air's five US terminals, the Icelandic budget carrier can be a great way to get to Europe cheaply. I ran a bunch of price comparisons, and WOW Air was cheaper than even what Kayak and other sites turned up. However, I prioritized cost over comfort in order to have more money for accommodations in London. I can put up with a little temporary discomfort in-flight in order to be safer and more comfortable in London, and so I'm crossing the Atlantic in an economy seat. I may yet regret this.
Gas money to friends kind enough to drive to airpot: $40 or the cost of a meal
Checked luggage additional charge: $68 each way for a total of $136
WOW keeps their costs low by charging for everything that you don't absolutely need: extra luggage space, the ability to choose your seat, food. I'm packing light, but there's no way I could get 2 weeks of clothes plus research materials and the tea I plan to bring home into a single backpack, so I paid extra for a checked bag. A good travel backpack will cost you $160-$180, so in this case it was cheaper to pay the fee than to buy more travel-appropriate gear. If you're lucky enough to have a decent-sized traveling backpack and your trip is short, don't pay the extra luggage fee.
REI Inflatable Travel Pillow: $20
Since I've decided to cross the Atlantic in an economy seat, probably in the middle, a travel pillow quickly moved from the "luxury" to "necessity" category. I also wanted one I could throw in my carry-on, since luggage space is at a premium. REI's pillow came highly rated and met my size requirement.
17 days in a small economy suite near Regents Park: £1,429 ($2,043.47 pre-Brexit)
This was the one area where I didn't do research or price-comparison. For a woman traveling alone, safe accommodations are the place to spend money. My colleague did a nearly identical research trip last year and shared her recommendations with me. I didn't want to gamble with Airbnb, and I knew hotels would be prohibitively expensive, so I took my colleague's recommendation of a long-term economy apartment rental within walking distance of the libraries. Renting an economy flat was cheaper than a hotel for 17 days, and the studio has a kitchen, so I can save more money by cooking my own meals. The rental website offered discounts for booking in advance, and my booking date made me eligible for 10% off my total.
However, I was quoted a price in pounds in June that I'll pay at the end of my stay in August. Because of the change in pound value, I'm not sure if this means I'll spend less than I budgeted or if the rate I was quoted will go up to adjust for inflation.
North Face Venture Waterproof Rain Jacket: $60 on clearance at REI
It never rains in California, nor does it pour, but in London it rains all the time. I'll be walking everywhere in London and commuting to the libraries on foot, and I don't want a little rain to get in the way of the little sightseeing I can do. A truly waterproof rain jacket was a necessary addition to my wardrobe, and it will pay for itself the first time I want to go to the Globe when it's pouring.
2 pairs closed-toe walking shoes: $99
Another failure of my California grad-student wardrobe: my shoes are all sandals, teaching heels, or winter boots. I didn't have walking shoes that offered rain protection yet would be professionally appropriate (since I'll be spending all my time in the archives, running shoes weren't an option). When Clarks' summer 2 for $99 sale rolled around, I jumped at the chance and bought two pairs of comfortable, slightly fancy shoes that I can wear with dresses or jeans.
Rick Steves' London 2016 guidebook: $16.22
1-month international extension plan for cell phone: $40
Also a must for a woman traveling alone. The plan I purchased allows me a sufficient amount of talk, text, and data for emergencies or using Google maps to get around London. I set it up through my provider's website, and set it to cancel the day I return home.
Admission to the Wellcome and British Libraries: Free
Both libraries' archives are open to the public and free to use. The British Library does require that you have a demonstrated need for their collection, but for me that means I simply need to assemble a list of manuscripts I'd like to look at. The Wellcome Library is down the road from the British Library and also, as their name suggests, very welcoming to the public.
A lower exchange rate means that my fellowship money goes a little farther. Perhaps that allows me to see a play I plan to write about at the Globe, or lets me put a little more on an Oyster card and see an extra literary landmark. But budgeting at a lower exchange rate means I risk running out of money if the exchange rate rises unexpectedly. I don't get to keep the leftover fellowship money when I return, so I'd like to use it all. The fluctuating value of the pound means that my $5000 could be a perfect amount, too much money, or not enough. I'll only find out once I arrive.
Samantha Snively is working on a PhD in English Literature at UC Davis. She writes about — and cooks — 17th century recipes at Kitchen Fancies.
---
Support The Billfold
The Billfold continues to exist thanks to support from our readers. Help us continue to do our work by making a monthly pledge on Patreon or a one-time-only contribution through PayPal.