How Much Is The News Worth?
And how much are we willing to pay?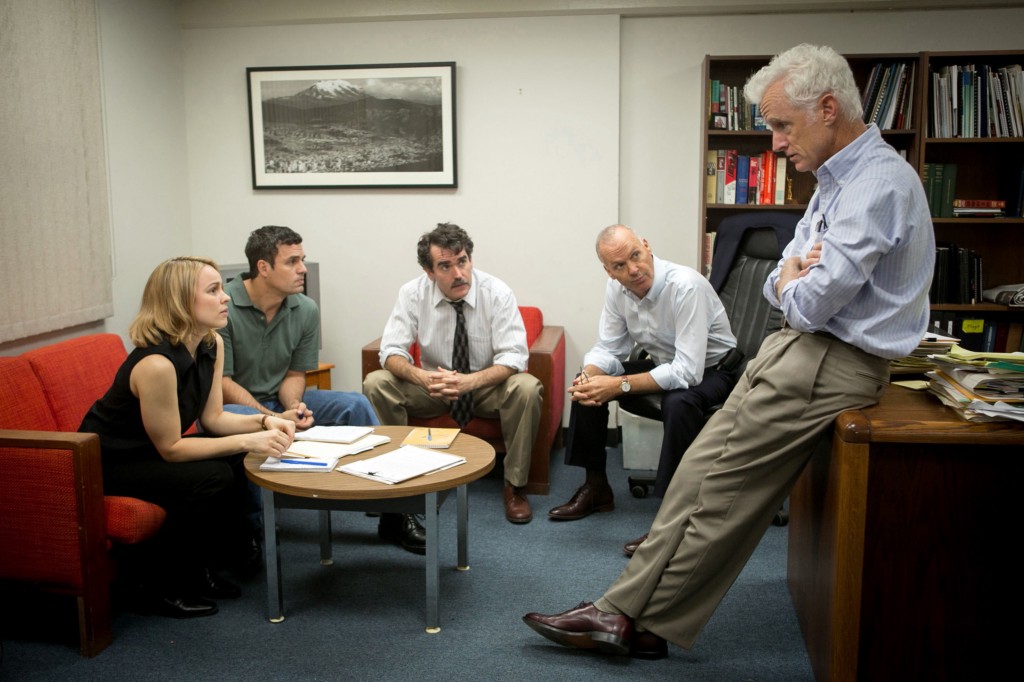 I was all proud of myself not too long ago because I finally signed up for a subscription to the Washington Post online. The Post was my hometown newspaper when I was growing up; I read it at the table over breakfast, chuckling over the comics, trying my hand at the crossword. Since moving to New York, my primary allegiance has been to the Times, and for years now I've even put my money where my mouth is by paying for the Weekend edition of the Paper of Record.
In this, I am not so different from Millennials in general, no matter what your preconceptions about my generation might be: "Millennials do regularly use and often personally pay for news content," according to the American Press Institute (pdf). "87 percent of Millennials personally pay for some type of subscription service, including news or entertainment services."
After presumptive GOP nominee Donald Trump stripped the Post of credentials because he didn't like their reporters' coverage of his campaign, I felt like it was time to do my part to support the Post too. The paper was offering a deal: $.99 per month for digital-only access. How could I turn that down? Of course I'd support journalism, and, more abstractly, the First Amendment, for an additional $12 a year. For the price of lunch, I'd get news and a sheen of self-satisfaction. Win-win-win.
This morning, I got a notice that I'd been billed $9.99 for a month's subscription. That's rather more than ninety-nine cents. "Must be a mistake," I thought. I clicked through to the Post's page and saw that, lo, it was not a mistake; I had been upsold. Although the first month was $.99, subsequent months are apparently billed at $9.99 each. Which brings the price of supporting the First Amendment and the attendant self-satisfaction up to $120 a year.

Honestly I don't know what to do. I support journalism, and it's in danger! ("In most countries the number paying for any news is hovering around 10% of online users and in some cases less than that.") I value free speech! But I don't have much discretionary income right now, and I'm already paying for the Times as well as $50 a year to get Slate Plus and $120 to WNYC to support public radio (and get The New Yorker). Although I do turn to the Post, I do so less than I turn to those other news sources.
My finger is hovering over the "Cancel" button but I have not yet clicked.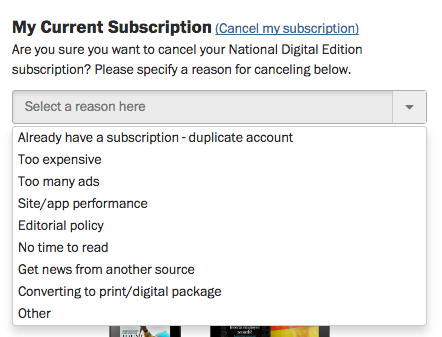 I'm giving myself 'til the end of the day to decide.
---
Support The Billfold
The Billfold continues to exist thanks to support from our readers. Help us continue to do our work by making a monthly pledge on Patreon or a one-time-only contribution through PayPal.