Scams and Support After the Orlando Shooting
Organizations are doing their best to stop scams, and Equality Florida has launched the most successful GoFundMe in the site's history.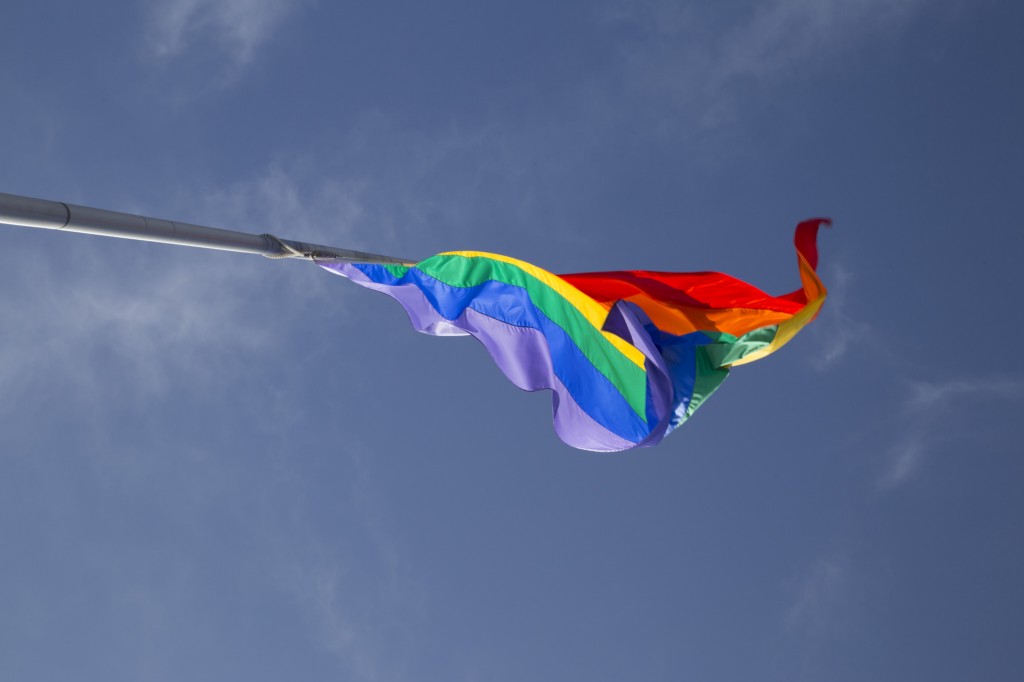 One of the items on today's to-do list is "donate to Orlando." As far as to-dos go, it's a poorly-written one; the real to-do is "research and choose a charitable organization that will benefit victims and families in need after the Orlando shooting."
That research part is important, because you can never underestimate humanity's capacity to be hot garbage after a tragedy.
I think it might have been two or three hours after the news broke when I started seeing tweets warning people against donating to GoFundMes. Anyone can set up a GoFundMe, and they can type any words they want into the text box, and that means there are plenty of opportunities for scammers to take advantage of people's generosity.
We already know that one organization tried to scam people by creating a fake Pulse Nightclub Twitter account and asking for donations:
Scammers have already started trying to exploit Orlando shooting for bitcoins
The scammers used a common tactic — they hijacked the name of the Pulse nightclub, attached the account to the various "hashtags" associated with the shooting, and built the account's apparent profile by attaching an army of fake followers so they could draw the attention of people following conversations about the shooting. The Twitter account directed followers to a shortened Web address to make donations.
The fake Twitter account got shut down pretty quickly. (Ars Technica notes that it only collected $30 in donations—which may have had something to do with the fact that it was asking for Bitcoin.) Helaine Olen reports that GoFundMe is also doing its best to stop scammers:
More Than 100 GoFundMe Campaigns Say They're Helping Orlando Shooting Victims. Which Should You Trust?
When I contacted GoFundMe on Sunday night, a spokesman told me, "The GoFundMe should feel confident in their donations to GoFundMe campaigns, including the campaigns organized for the victims of the shooting in Orlando." On Monday the company told me it has "quickly removed a few campaigns who couldn't verify the connection to the individual," adding that of course all donors to pages subsequently deemed suspicious will be fully refunded.
There is, however, one GoFundMe project that appears to be both legitimate and overwhelmingly successful: the one from Equality Florida.
Click here to support Support Victims of Pulse Shooting organized by Equality Florida
This is the official Pulse Victims Fund page for Equality Florida, the state's lesbian, gay, bisexual, and transgender (LGBT) civil rights organization. Equality Florida is collecting contributions via this GoFundMe page to support the victims of the horrific shooting at Orlando's Pulse Nightclub.
We are working with the National Center for Victims of Crime, which deployed funds in both the Chattanooga and Aurora shootings, to distribute the contribution from our Pulse Victim Fund (http:// nationalcompassionfund.org/ faq/).
This organization offers support to communities affected by mass casualty events in the form of the National Compassion Fund, and ensures that every penny donated will be correctly and quickly disbursed to the victims and families.
As of this writing, the Equality Florida campaign has raised over $3.4 million from donors, and it'll probably be $3.5 million by the time I finish this post. [UPDATE: As of 2:01 Eastern time, it was at $3,487,193.] Multiple news sites have just started to announce that this is the largest fundraising campaign in GoFundMe's history, and GoFundMe itself has offered both its support and its stamp of approval:
In support of the #OrlandoShooting victims, GoFundMe has donated $100k to @equalityfl's campaign. https://www.gofundme.com/blog/2016/06/13/gofundme-donates-100000-to-campaign-supporting-orlando-shooting-victims/ …
It looks like I know where to donate.
---
Support The Billfold
The Billfold continues to exist thanks to support from our readers. Help us continue to do our work by making a monthly pledge on Patreon or a one-time-only contribution through PayPal.