Fixing The Breakouts Without Going Broke
How YouTube helped me save on cosmetics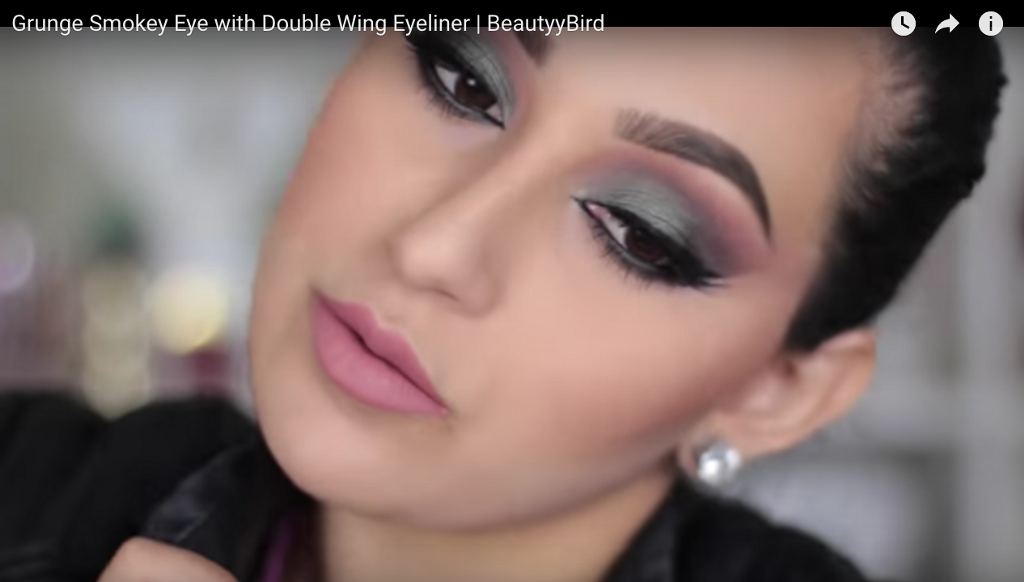 Second puberty hit me like a truck after I turned 18. A large, problematic skin filled truck that took my not-so-pristine skin and made it much, much worse. Sometimes my face was oily, other times it was dry and flaky. And some of the worst breakouts I've ever had in my entire life. Breakouts led to hyper-pigmentation and scarring that sprinkled all over both of my cheeks.
My first resort was to drink gallons of lemon water and green tea and avoid chocolate at all costs. Family members gave me homemade remedies like using a chamomile tea toner and drinking a lot of it too in hopes of a miracle. Nothing happened. The money that I used to use for buying snacks and emergency Metrocards went to RiteAid and Duane Reade for OxyClean "fast acting" pads. For two weeks, I prayed and rubbed the abrasive pads on my face. Nothing happened. I tried Clean and Clear, Neutrogena, and everything else that I found on a shelf or in a commercial. No results.
The online sheet masks were only two bucks each. I purchased 10 that promised to help control oil production. I didn't exactly believe all of the reviews, but I was willing to try anything that wasn't a unique smelling drinkable tonic. I tried the first mask one evening and saw a lot of swelling go down overnight. That one mask led to a scouring beauty guru videos all over YouTube and looking up acne remedies that they swore by.
I remember watching Bubzbeauty's Favorites video and hearing her claim that the Fango active mud mask was a great spot treatment for acne. I looked at the link in the video description and read a sea of comments about how wonderful the mask was. I took out my debit card to purchase it and saw that it was $70. I wasn't making a whole lot of money that summer since I was a part-time intern. I put my card into my wallet.
But the tab remained open and I eventually browsed back. A few comments about how it worked well for acne did the trick. I pulled my card back out, plugged in the numbers and hit purchase. A few days later, after I had slapped clay on my face and actually seen some of my worst breakouts heal more quickly, I rejoiced in the $70. The mask has lasted over two years and has been cheaper than buying all of the other masks that never worked for my skin type.
Soon after I scoured every Favorites video on every beauty guru's YouTube channel. Some videos, especially from very well known accounts, would have discount codes or giveaways. It's led to an arsenal of natural toners from giveaways, and moisturizers that I purchased online made for oily skin. With their discount codes, I've gotten free samples with purchases, over 50% off pricey face brushes, gentle skin peels, and subscription boxes. Some gurus like BeautyyBird have dedicated a page of their websites to all of the codes that they have for their viewers.
Not too long ago, I watched a Michelle Phan video about breakouts and got a first free month of the Curology acne system. I was able to directly message a dermatologist and discuss any unique issues that I had. I was also able to customize a cream for my skin by sending in photos and answering questions about the kind of breakouts I had and how often.
By following gurus like Bubzbeauty, Ingrid Nilsen, Michelle Phan, Clothes Encounter, Dina Tokio and more, not only have I gotten discounts, I have also been able to see products tested on different skin issues before purchasing them. Thanks to social media, there are Twitter accounts, Facebook pages, and Instagram accounts that are dedicated to testing out different skin and makeup products. I've religiously followed several accounts and have seen Before and After photos and videos that have helped me pinpoint specific products that have been more likely to work. It's saved me money and time because I've been able to become more selective with products after seeing results.
I also haven't had to buy half a shelf of pharmacy products only to notice that they don't deliver on their promises. Following those accounts and the social media of different skincare brands has also made it easier to find upcoming sales and more discount codes. I have to scour social media most days due to my job, so I don't have to do much searching for the sales and codes.
In the middle of my skin woes, I found a dermatologist. And to the advice of several online skin blogs and videos, I asked the doctor to see if he could give me generic samples for me to try on my face. One of them worked. And in an act of desperation after I ran out of the sample, I typed "Rugby Acne Medication" into Amazon. The medication was actually there, and instead of paying the insurance copay for one tube at the pharmacy, I began ordering tubes of the skin cream in bulk. For less than $15, I purchased three tubes. I'm halfway through the first one after eight months and I won't need to buy more for another year of so.
My high-maintenance skin has also made me thriftier in other ways: it's taught me how to go without certain snacks when I walk around NYC. During the last week of my spring semester in graduate school, I got out of a train station stop in downtown Manhattan because I wanted to buy green tea ice cream. On the way to the shop, I saw a new cosmetics store that had opened. Instead of the usual Sephora-like location with piles of lipsticks and powders, this one had Korean skin products and essential oils. The woman out front was handing out free samples from a basket. I grabbed three. I went inside and found a 10 pack of facemasks for problematic skin. Since the store was having multiple deals for their opening, I bought the 10-pack and get another 10-pack for free. I grabbed more samples on my way out and walked all the way to the subway, sans ice cream.
The missed snacks and treats have been worth it. I have purchased apples for lunch for fewer than $2 so that I could get facemasks afterwards to help me unwind while I coded a webpage or edited audio on my laptop. I may be missing out on $6 doughnuts and tubs of frozen yogurt while I walk around my city, but my skin has gotten a lot better. I don't mind starving my sweet tooth for sheet masks that feel like a spa in a package. It's been worth every penny and it's worth being over $40 of my monthly budget. I don't need much else as long as I have a good mask and a book to help me take my time while I soak it all in.
---
Support The Billfold
The Billfold continues to exist thanks to support from our readers. Help us continue to do our work by making a monthly pledge on Patreon or a one-time-only contribution through PayPal.