Rentberry Wants Prospective Tenants to Bid Against Each Other for Apartments
Because the one thing we need right now is HIGHER RENT.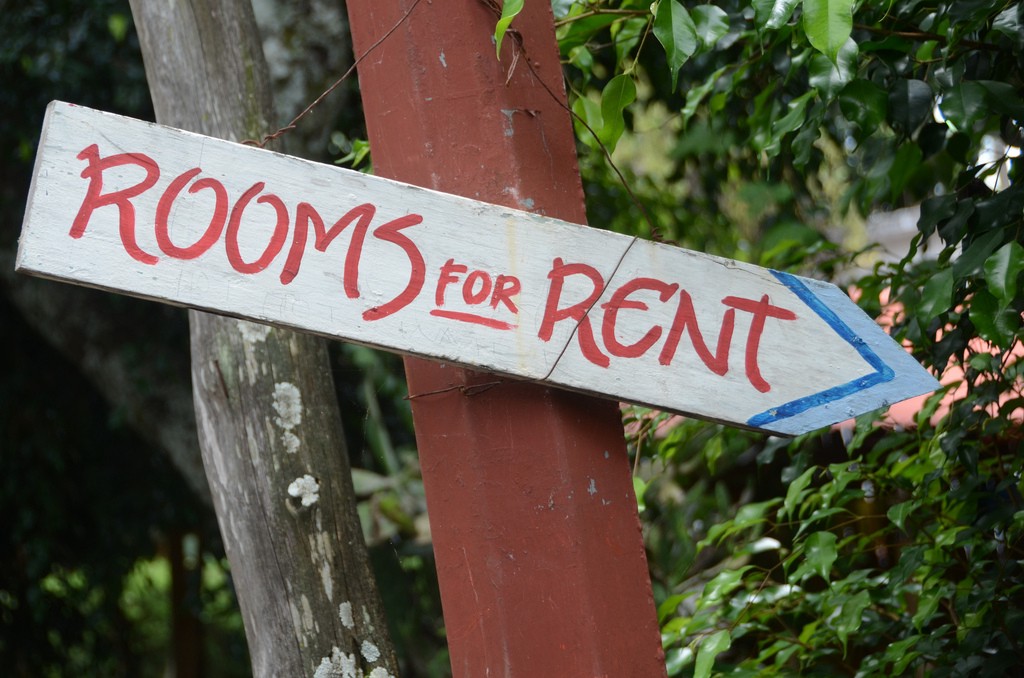 Meghan wrote earlier today about a Vancouver corporate lawyer who wants to connect real estate buyers and sellers to "break the cycle of shadow flipping, price gouging, and foreign investors who treat Vancouver homes as tax shelter" and get people affordable homes.
San Francisco startup Rentberry has a different idea.
Rentberry – Long-term apartment rentals
Rentberry is a new startup that turns the rental process into a quasi-auction. (I saw this on Tumblr and I thought no way, it can't be real, but IT'S TOTALLY REAL.) Tenants register with Rentberry, look at available listings, and bid on how much they'd be willing to pay in rent. Landlords examine all of the potential tenants and their bids, and make a decision.
If you're all "bidding on rent is a terrible idea," I absolutely agree with you—but according to San Francisco's Curbed blog, some people are already making bids in order to secure apartments. Curbed interviewed Rentberry CEO Alex Lubinsky:
"I'm pretty sure I overpaid for my own apartment," Lubinsky says. (He has a one bedroom in SoMa for $4,500/month.) Without knowing how many other renters are interested in a place, tenants make blind bids and may end up paying more than they should. Lubsinksy argues that Rentberry makes an existing phenomena more transparent.
(I'm guessing this is the sort of thing that only happens in apartments above a certain price point. Every apartment I've ever rented has been "Here's the tour, here's the rent, do you want the place? Say yes now or I'm renting it to the next person who walks in the door.")
The Rentberry website claims that it "streamlines the rental negotiation process for both tenants and homeowners," but it looks like it streamlines the entire thing in the homeowners' favor:
We strive to maximize your rental price by allowing tenants to submit custom offers and compete in the bidding process. You'll benefit from detailed descriptions of who your prospects are. The information we provide will enable you to make an educated decision and choose the ideal tenant for your property.
A "bidding process" sounds like the opposite of a "negotiation." It sounds more like "tenants competing with each other while driving up the rent." If the highest bidder does not automatically win, it also sounds like a "potential discrimination lawsuit."
Rentberry eliminates the hassle of trying to coordinate schedules to get together to sign the contract. You can easily add your own or use our sample rental agreement. With our convenient online form, you will receive an electronically signed and legally binding document in seconds.
That is a very successful way of renting apartments that will result in absolutely no scams.
So yeah, Rentberry is a thing now. It's just in San Francisco, but we all know that if it works, it's going to spread—and it'll eventually make it down to the lowest-value apartments and the group houses, because nobody will pass up the chance to "streamline the negotiation process" and earn a few more dollars in rent every month.
Anyone who can't afford to participate in the bidding process can go live in a pod.
In the Future, When Young People Live in Pods
---
Support The Billfold
The Billfold continues to exist thanks to support from our readers. Help us continue to do our work by making a monthly pledge on Patreon or a one-time-only contribution through PayPal.