Can You Put a Price on Individuality? Examining the School Uniform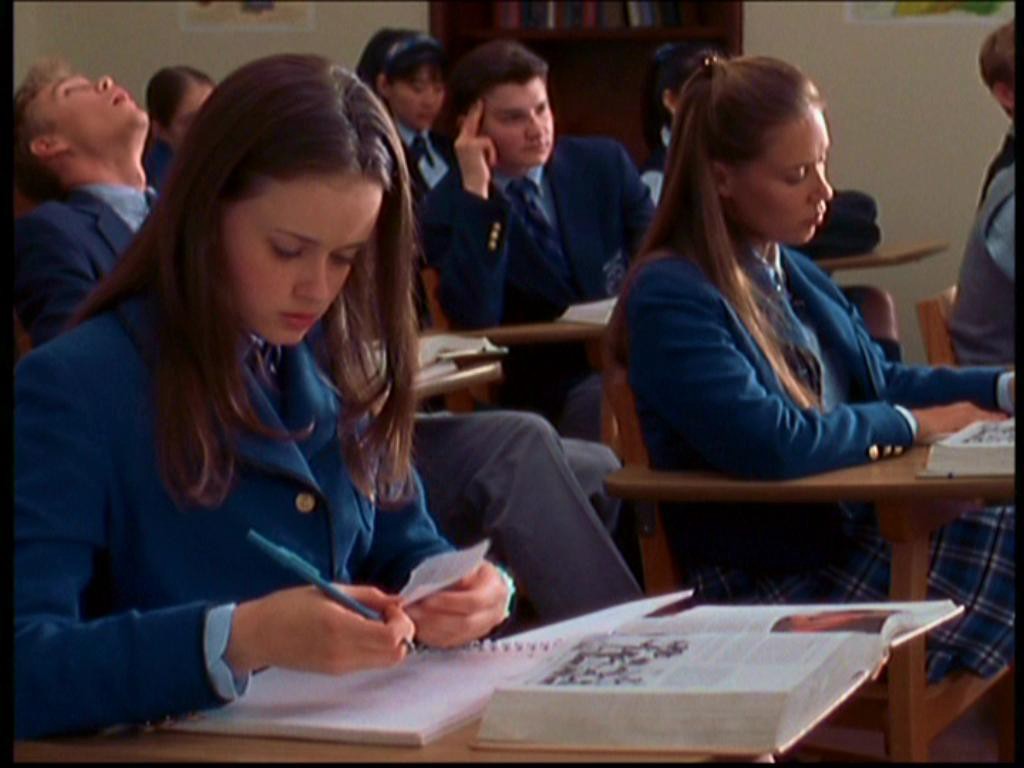 I once heard someone say that wearing a school uniform as a kid leads to adults who are either fashion obsessed or fashion oblivious. I was definitely the latter.
Twelve years of Catholic school and I never appreciated my uniform. Khakis and plaid skirts looked awkward on me. Oxford shirts were tedious to button. My knee socks never stayed up. Sensible shoes made it hard to run when late to class. I got used to the routine over the years, but it never felt like me. I was playing a part in an uncomfortable costume.
I have to wonder how much uniforms factored into developing my own identity, especially as a teenager. By the time I got to college and had to the freedom of dressing as I pleased, it was all comfort clothes. Nothing but jeans, t-shirts, and hoodies. I could finally wear all the clothes that I couldn't growing up. That's fine, to a point, especially on an isolated college campus, but I really should have learned to put together a decent outfit by the age of 20. I once heard someone say that wearing a school uniform as a kid leads to adults who are either fashion obsessed or fashion oblivious. I was definitely the latter.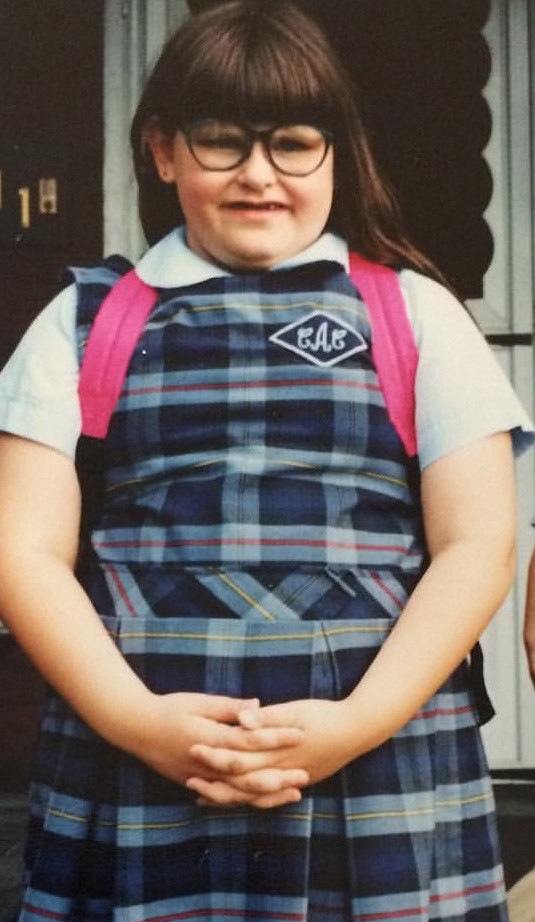 It took me a while to establish a post-college wardrobe. Business casual made me feel like I was back at school, wearing smart clothes because I had to, not because I liked them. I still associated skirts and dresses with "dressing up," so I wouldn't even consider them. I didn't like spending my money on "professional" clothes. My strategy, if it could be called that, was to spend the bare minimum on a few work appropriate outfits and continue slothing about in comfortable clothing every chance I could.
The turning point came not long after my 24th birthday. I was mistaken for a teenager and I did not take this mix up well.
"He thought I was 16!" I complained to a friend of mine.
"Well, what were you wearing?"
"Jeans… t-shirt… Chucks." I said.
"Well, maybe that was it," she said, and I knew what she meant. My clothes made it seem like I didn't take myself seriously.
So I made some changes — slowly. A new boss inspired me to give dresses another try, and I liked the results. I felt cute, which gave me confidence, and that changed how I approached shopping. I stopped looking at work clothes as a dreary uniform. I realized that the clothes I hid behind for years — convincing myself to choose comfort above all else — didn't really make me feel good. After years of saying otherwise, I wanted to care about how I looked.
It took a lot of trial and error, however. While it's crazy to imagine now, when I started truly shopping I didn't really take advantage of sales. I bought pieces as I needed without a plan. I dropped almost $70 on pants I hated, $50 for a blouse that I never wanted to wear in the first place. Slowly, I got better. I found decent consignment shops and learned how to take advantage of discounts.
Some pieces didn't work out. The not-quite-right sweater hall of fame, which includes a lumpy green pullover and an awkward red cardigan. A brown and blue swirly-patterned skirt I bought on a whim that made me look like the stereotype of a high school art teacher. I went through a heels phase that didn't stick. I recently gave away all the pants I used to wear to work because it has been years since I put them on. As I finally came to understand my personal style, I realized certain pieces just don't feel like me. No reason to let them take up closet space.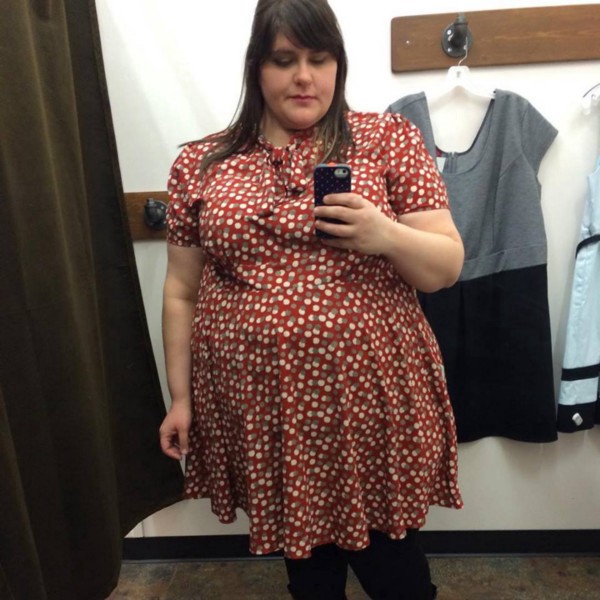 Now, me, the girl who hated wearing the same thing, who hasn't worn khakis in over 10 years, basically does wear a uniform, every single day. On a typical day, I can be found in a brightly patterned dress with a solid colored cardigan, scarf, and leggings, occasionally swapping out the dress for a skirt and a shirt. Flats in warm weather, boots in cooler. It really does make life — and shopping, and budgeting — easier, and it doesn't have to mean compromising on individuality.
Andrea Laurion is a writer and performer from Pittsburgh, the third worst-dressed city in America.
---
Support The Billfold
The Billfold continues to exist thanks to support from our readers. Help us continue to do our work by making a monthly pledge on Patreon or a one-time-only contribution through PayPal.