The Cost of Quitting My Job for a Working Holiday Abroad
Taking a risk — the well-planned-out way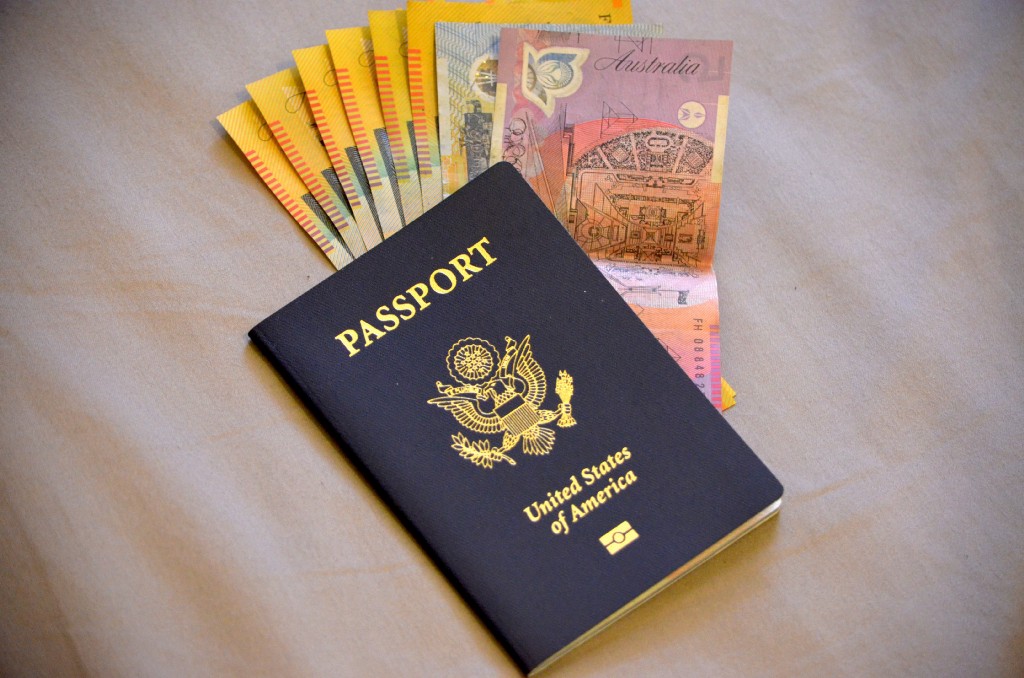 Unattached and unsure of my career path, I made the decision last year to shirk my adult responsibilities and take a working holiday in Australia. While the lifestyle of a backpacking nomad seems idyllic and simple, I've lived paycheck to paycheck in my past and, at 28 years old, I knew I wasn't cut out for that kind of experience. That's because, despite being the type of person who's willing to quit a well-paying job for unknown adventure across the globe, I'm also a chronic over-preparer. I wanted to be certain my savings would cover all the costs incurred in my preparation and relocation to Sydney, as well as my first month's expenses, given that most people don't find work straight away.
For the better part of a year, I saved, and I mentally prepared to spend that savings. Here's what I spent, in US dollars.
PREPARATIONS
The first step was to secure of all the boring but important travel documents to make the trip possible. Since it would expire just before my planned departure, I had to renew my passport. Three weeks later, shiny new passport in hand, I was ready to apply for my Australia Work and Holiday Visa Subclass 462.
The Australian Government's website is a dream filled with gooey caramel Tim Tams and cheeky smiling quokkas. The visa process was painless.
Passport renewal fee: $135
Visa application fee: $323
A month or two went by, and I wavered every time my cat looked at me with her stupid, tiny, adorable face. One day in June, five months before our proposed leaving date, my future travel companion called me to discuss a sudden price drop on a flight from LAX to Sydney by way of Auckland. We booked it and never looked back.
Flight LAX > SYD: $738
The hardest part of the whole trip commenced: five months of waiting. I left most of my preparing and packing before the big departure date to the last minute. I also have this weird stalling habit of focusing on ridiculously tiny details (selecting the perfect adult coloring books for the plane ride) before figuring out the more important things (securing my ride to the airport). So naturally the less essential travel accessories came first.
Moleskine journal: $13
Coloring books and colored pencils: $17
Wisp on-to-go teeth brushers: $5 (seriously worth it)
Magazines for flight: free with Zinio account via public library
Once I solved the very important issue of intercontinental dental hygiene, I was finally able to focus on the essentials. Aircraft cabin comfort, the task of packing under impossible and IMHO unreasonable baggage restrictions, and making hostel life bearable were all important concerns considered in my essential pre-travel purchases.
Ride to airport: free courtesy of nice friends
New awesome hardcore backpacker-y backpack: $49
Amazon Basics packing cubes: $25
J-pillow for plane ride: $29 (possibly the best travel purchase I've ever made)
Power converter/adapter: $42
Microfiber travel towel: $12 (absolutely essential for hostel living!)
Old Navy flip flops for shower shoes: $3
FIRST MONTH COSTS
Upon arriving down under, I began living off my savings while searching for a job and a home. My first week was an overwhelming process of creating new accounts and acquiring new cards: opening an Aussie bank account, signing up for cell phone service, getting an Opal card for Sydney public transportation. Nostalgic for my map-toting semester abroad in London, I'd fantasized about living a dumb phone life on my working holiday, but when it came down to it, getting around without Google Maps sounded like gratuitous hardship. I scrapped the idea.
First month of Vodafone mobile service (no startup cost, brought old phone): $29
Opal card purchase plus fares: $30
After three weeks in hostels, I eventually incurred some new "start up costs" from moving into what's called a "sharehouse." The expense of outfitting my new digs was minimal: my rented room came with a bed, desk and chair, and built-in closet. So I was left with only the basic costs of dorm living: shower caddy, desk lamp, clothes hangers, etc. Saying goodbye to sleeping in bunk beds and sluggish internet was well worth every penny I spent on sheets and towels.
Hostel for three weeks: $434
Move-in costs (two weeks rent, two weeks "bond" aka security deposit) = $136 x 4: $544
Bedding (duvet and cover, sheet set, pillow, all from IKEA and Kmart): $37
Bath towel: $5
Hangers: $4
Standing fan: $11
Desk lamp and lightbulb: $9
Shower caddy: $3
TOTAL
$2497 USD
I racked up about $2500 in expenses before my Australian debit account and I celebrated its first direct deposit. Adding an additional $1000 USD as a safety net, plus the cost of a plane ticket home (around $800–900 USD), I would have been comfortable starting out with about $4500 savings. However, I'm fairly conservative when it comes to budgeting. The reality is that most people's spending naturally expands or contracts based on their cash flow, and heaps of youth travelers set out with far less to their name every day.
The goal of a working holiday, of course, is to find the perfect balance between the work part and the holiday part. A vacation filled with experiences needs to be paired with enough work to offset the cost of said experiences, while still leaving the time for them. I haven't managed to perfect that balance — I was working too much, then too little — but having an extra safety net of savings before I set off meant never having to say no to anything on my travel bucket list just because I wasn't working at the moment. As I'm getting ready to say goodbye to Sydney to see the rest of Australia, it has been worth every penny.
Brianne Richard is a lover of travel, old things and cheese. She blogs at Come Away With Bree and instagrams as Briannarchy.
---
Support The Billfold
The Billfold continues to exist thanks to support from our readers. Help us continue to do our work by making a monthly pledge on Patreon or a one-time-only contribution through PayPal.