A Happy Ending (or Happy Development) in the Yelp/Eat24/Talia Jane Story
Backchannel reports on Yelp's decision to raise wages and give workers paid holidays—and interviews Talia Jane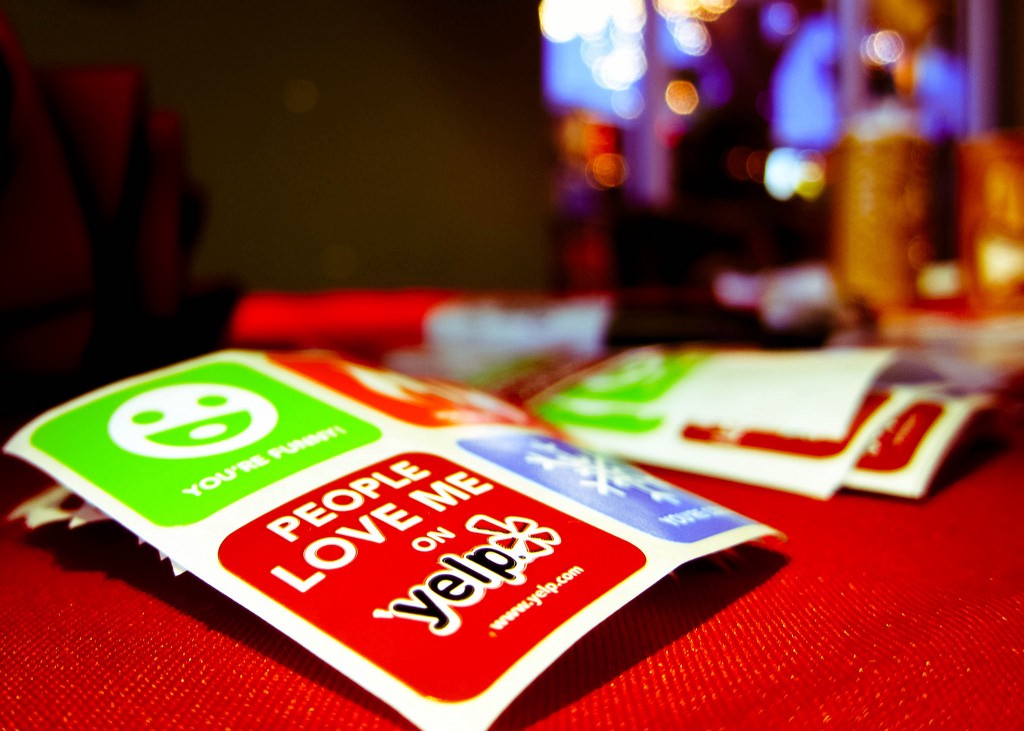 I'm betting a lot of Billfolders remember talia jane, author of the viral Open Letter to Yelp CEO Jeremy Stoppelman:
Talia Jane did the math on her job as a Yelp/Eat24 customer support representative, as follows:
I got paid yesterday ($733.24, bi-weekly) but I have to save as much of that as possible to pay my rent ($1245) for my apartment that's 30 miles away from work because it was the cheapest place I could find that had access to the train, which costs me $5.65 one way to get to work. That's $11.30 a day, by the way. I make $8.15 an hour after taxes. I also have to pay my gas and electric bill. Last month it was $120. According to the infograph on PG&E's website, that cost was because I used my heater. I've since stopped using my heater. Have you ever slept fully clothed under several blankets just so you don't get a cold and have to miss work? Have you ever drank a liter of water before going to bed so you could fall asleep without waking up a few hours later with stomach pains because the last time you ate was at work? I woke up today with stomach pains. I made myself a bowl of rice.
Talia Jane got fired, because of course she did. But she also started a larger conversation about work, wages, rent, so-called "entitlement," and, yes, Millennials:
More importantly, as Lauren Smiley reports, Talia Jane might have influenced Yelp's recent decision to raise its wages:
But no one forwarded Talia the company email stating her former coworkers were not just getting raises, but 15 days of paid time off (up from five) and 11 paid holidays (up from zilch). Talia's name was never mentioned in the message, though the head of customer support Dale Sahs did take the trouble to point out that "many of these changes have been in planning since Q4 2015," meaning before Talia posted her letter on Medium on February 19. Nor was Talia's letter named as a possible catalyst for the flurry of recent meetings with reps about working conditions at Eat24.
Still, members of the customer service staff strongly suspected that her high-profile PR fiasco spurred their workplace wins, effective May 1. "I think Talia was the definite whistleblower here," says one rep. (Yelp declined to make any comment for this story.) Hearing about the raise, Talia says, "I guess you're welcome?"
The Revelations of Lady Murderface
Smiley interviews Talia Jane for Backchannel, revealing that Talia Jane took the Yelp/Eat24 job because it was a better option than her previous "low-end gigs" and was paying $1,245 for her apartment—the least expensive apartment she could find that still allowed her to take the train to work, even though that commute cost her over $200 a month—because the person she thought would be her roommate fell through. In other words: she was doing everything right, or at least as right as she could in a situation that was far outside her control.
Then Smiley reveals how much of Talia Jane's life has, in fact, been about trying to navigate and make the best of situations that are far outside her control. This is the part where I'm not going to spoil the article for you (go click that link and read it yourself), but let's just say that the "entitled Millennial" narrative is in no way correct, and that all of us have stories that we don't choose to share in our social media streams or our Medium open letters.
But yes, Yelp is raising wages (from $12.25 an hour to $14 an hour) as well as giving workers 10 additional days of paid time off and 11 paid holidays. Talia Jane is moving to New York. I hope this is a happy ending—or at least a happy development—for everyone.
---
Support The Billfold
The Billfold continues to exist thanks to support from our readers. Help us continue to do our work by making a monthly pledge on Patreon or a one-time-only contribution through PayPal.