Finding The Balance Between Work-Self And Self-Self
Finding The Balance Between Work-Self and Self-Self
Three years ago, my wife and I moved into an apartment that afforded us enough space to have a dining room table — and we actually used it properly, regularly, and even with guests! Now, two years after I struck out on my own as a freelance storyboard artist and illustrator, that table has become my desk.
The space that once allowed us to enjoy our home as a couple is now a tax write off as an office space.
As my freelance career has taken off, my tiny Brooklyn apartment feels like less of a home and more like an office with a bed in the back. And it bothers me a lot for several reasons. One, this is NYC and space and/or privacy is a luxury.
Also, I love what I do. I have never been more creatively satisfied or driven by my talents in all the years Ive been trying to carve this path. As such, I find it hard to turn down work. Now that I have the career I want, I'm missing the home I desire. But I love the work, even if for the past two months I've averaged three hours of sleep a night.
Work-life balance is a real battle for me and when I lose the battle, I see a lot of things I've worked hard on either side slip. The feeling that I ought to be working whenever I'm so close to my desk draws me in, instead of figure out bills, weekend plans, health issues and even fun stuff like games and home projects!
My goal for 2016 is to find a way to set clear boundaries between working and being home with the hopes to be more effective and engaged in either department.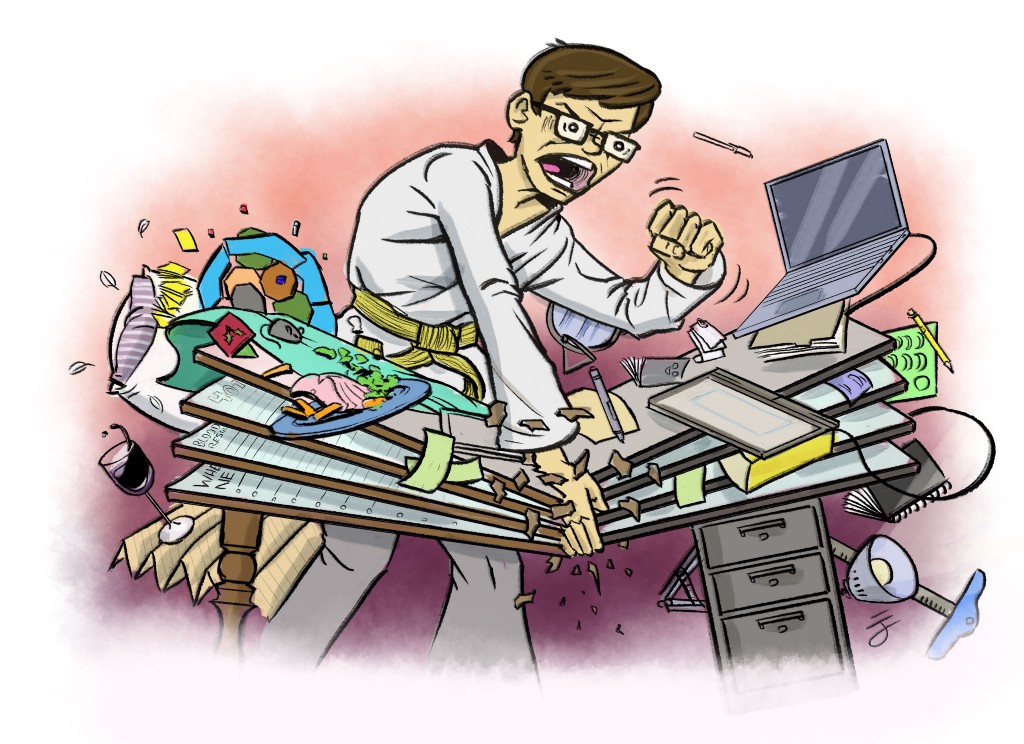 This article is part of The Billfold's 2015 end-of-year series, "Our Best Selves in the Coming Year."
J. Longo is a freelance Illustrator & Storyboard Artist in Brooklyn, New York. His work can be seen at JLongoArt.com, Instagram, and Twitter.
---
Support The Billfold
The Billfold continues to exist thanks to support from our readers. Help us continue to do our work by making a monthly pledge on Patreon or a one-time-only contribution through PayPal.