A Different Kind of 'Home for the Holidays' Story
I have this of image of my parents that I conjure up whenever I think about visiting them for the holidays, and it is this: They are standing in the middle of their house, rehearsing a performance for a holiday party they go to every year hosted by their friends. One year, it was the rumba, choreographed to Céline Dion's "The Power of Love." It's usually some kind of ballroom dance: the rumba, the cha-cha, the pasodoble. Occasionally, it's a song. I can hear my mother now, standing in front of an electric keyboard, gently singing Kris Kristoffersen's "Help Me Make It Through the Night."
My parents have very few pleasures. They don't go to the movies, or out to restaurants, or anything that requires spending a bit of money, really. But they like to sing, and they like to dance—something they've done for more years than I've been alive, and something that's relatively low-cost. They've been going to the same dance clubs for so long that owners will let them in for free. The walls of their house are filled with photos of them dancing in various studios as a duo or on a team, my father in a dark suit, my mother in bright gowns she sewed herself.
There is a specific power in dancing, one that I don't think my parents have intentionally harnessed, but have wielded anyway. They danced in Savannah, Georgia, where they started anew after escaping war. They danced when they became naturalized citizens. They danced when our family of five lived in a one-bedroom apartment while they saved money, and danced when they were approved for a mortgage that they're still paying off for the house they're living in today. Dancing was always something they were able to do regardless of their class or status in this country. This is its own specific power.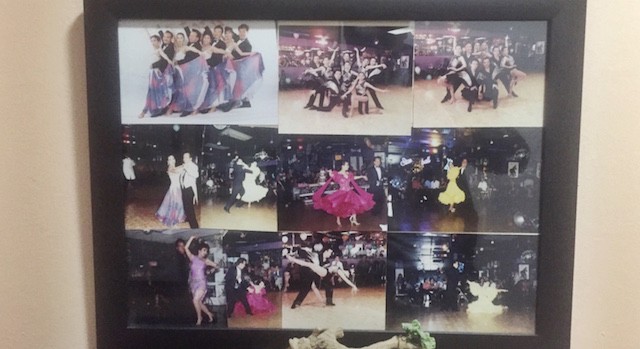 Despite being an "older millennial" who entered adulthood with the bursting of the dotcom bubble, 9/11, and a housing crash that plunged the U.S. into a Great Recession, I've managed to swim against the tide of my generation, which has been predicted to become the first in history to do worse than their parents financially. I've worked incredibly hard to build a good career and life for myself, and used some of the resources from my good fortune to help my parents with their bills.
Helping my parents financially has usually meant me sending them checks through the mail for them to use the money as needed, but this all changed when I came home for the holidays this year. My mother handed over their account numbers, which has allowed me to create online accounts for myself so I can now pay their bills directly. I just paid their electric bill. I've logged into their joint bank account and have seen what is going in and what's going out. I see those stark numbers in front of me and the truth that I really am doing better financially than they are.
There have been months when it's been incredibly tight. When I hear my mother sing the words, "Help me make it through the night," I hear something more than the lyrics from a country song.

My parents believe in dance as a form of exercise and escape, a constant that's always been there for them no matter where in life they were or what kind of financial hardships they were experiencing.
With little money in the bank and their retirements quickly approaching, I find comfort in watching my parents rehearse for their holiday parties year after year, in seeing them dance and knowing that, no matter how much money they have, they'll always have this lifelong love of theirs to look forward to until their bodies give out. And I hope they find comfort in me watching out for them, making sure their accounts are current as they sway along to the music.
---
Support The Billfold
The Billfold continues to exist thanks to support from our readers. Help us continue to do our work by making a monthly pledge on Patreon or a one-time-only contribution through PayPal.