The Ordinary Reality of Young Adults Living With Their Parents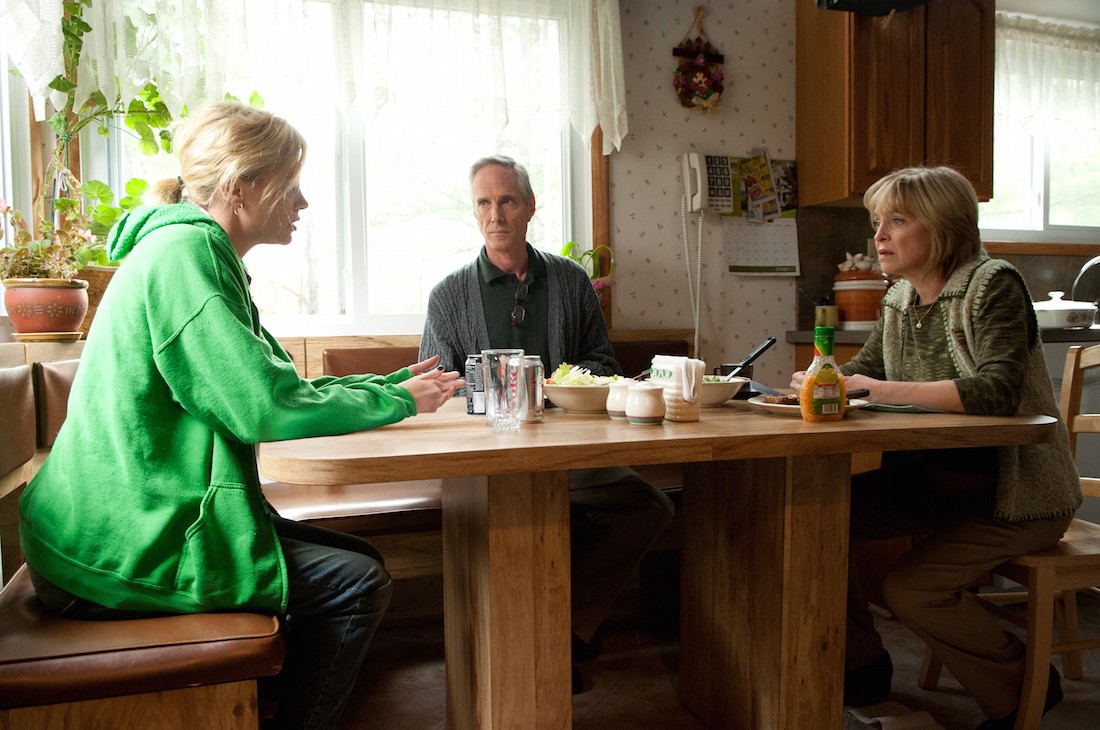 Tamar Lewin reports in the The New York Times that the share of young women living at home with their parents have reached its highest level ever, according to U.S. Census data. Young men are also more likely than women to be living with their parents:
Cultural shifts like people marrying later, rising college attendance and a more diverse population, as well as economic factors such as student debt and high rents, are keeping millennial women at home longer, said Richard Fry, the Pew Research Center economist who did the analysis.
According to Dr. Fry's analysis, 36.4 percent of women ages 18 to 34 lived with their family in 2014, topping the previous peak, 36.2 percent in 1940.
While young men, he found, were still more likely to remain at home than young women, at 42.8 percent, that share was not as high as in 1940, when 47.5 percent lived with their family.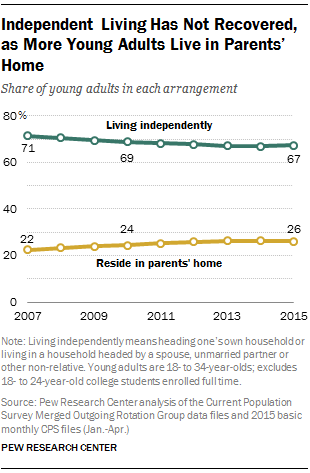 Fry, the Pew Research economist, says he can't pin down the explanation for why so many young adults are living with their parents despite an improved economy, though his report from earlier this summer showed that one indication has a lot to do with their difficulties with paying off student loan debt. Why focus on juggling both sky-high rent and student debt, when you can live with your parents and focus on just one?
Living at home to pay down debt or save money can be a very sensible option, and the financial crisis may have destigmatized the idea that a young adult living with his or her parents is evidence of some kind of failure to launch, because of how common it has become. As one 24-year-old college graduate explained to Lewin, "because several of her friends, male and female, also lived at home, she did not think her situation was that unusual."
---
Support The Billfold
The Billfold continues to exist thanks to support from our readers. Help us continue to do our work by making a monthly pledge on Patreon or a one-time-only contribution through PayPal.