Today, In Our Favorite Free Things: Libraries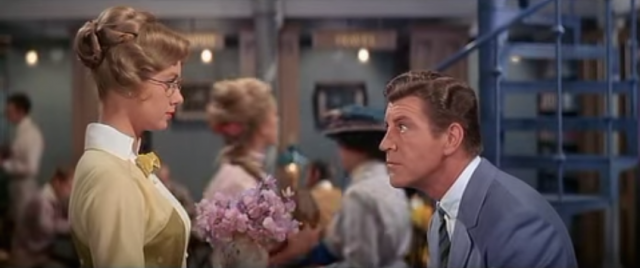 When a couple of friends of mine were looking for a new apartment, they told us they had three requirements: some kind of outdoor space; near the park; and within walking distance of a Carnegie library. They were being somewhat tongue-in-cheek — but all the same they ended up renting a place that met each of those criteria.
The passion for libraries runs deep. The fact that we can walk Babygirl to a library — one with air conditioning, programming, and a great children's section — from our apartment is one of my favorite things about where we live. I was a devotee before I was parent, too, and nowadays, even when I can't make it to the library on foot, I borrow books from it on mobile. Give me pom pons and I'll invent a cheer for it. Give me millions and I'll donate a wing.
So this Atlantic story about the history of the Redlands California Library was a particularly pleasant and refreshing thing to come across on a sweltering August day:
Even before the town was incorporated in 1888, its residents had built a YMCA. And they soon began angling for a public library. Alfred Smiley, a Quaker and founding partner with his brothers of the historic Mohonk Mountain House in New Paltz, New York, who spent his winters in Redlands was a prime promoter of the library. I felt I nearly knew the man from his words:
But what is this library for? For whom is it intended? Is it a working man's club? No! It is for all the people of Redlands, rich and poor — old and young — to share alike in all of its advantages. And if there come in there a man in his shirt sleeves, who is a lover of books, and who cannot afford a coat to his back, he should be received with the same courtesy and attention as if he were dressed in purple and fine linen.
The Redlands Public Library, as it was called then, opened its doors as a reading room on the first floor of the town's YMCA building in the spring of 1894. The town's residents had voted to tax themselves to build the library, despite being in the midst of a national depression.
Thank heavens for Quakers! Where would America be without them?
Even Carnegie was impressed with what Smiley was able to accomplish. Indeed, he and Smiley were pals.
In 1910, Andrew Carnegie himself came to town to visit the library and celebrate his good friend Albert's 82nd birthday. Carnegie was in his heyday of building more than 2500 libraries across the U.S. and Europe at that time, 142 of them in California alone. Here are the affectionate, admiring, and even puckish remarks he delivered in Redlands during his visit:
This is the first time it has ever been my privilege to sign my name in the visitor's book of a library which I had not founded, it gives me the greatest pleasure, the more so, as it is the gift of my dear and honored friend, Mr. Smiley. Before giving libraries I waited until I had this useless dross that men call money, because it is useless until it is put to some good use, and he could not wait. His love for the cause impelled him to give and he actually borrowed money — borrowed the money, I say, to build this magnificent structure.
Before I read this, I'd never heard of Alfred Smiley. Here are some more fun facts about the man:
+ He and his brother Albert were identical twins.
+ They were active in the temperance movement, which meant that their famous and still active luxury hotel, the Mohonk Mountain House, didn't serve alcohol until relatively recently.
+ Mohonk is not cheap. Ten years ago, a stay there would set you back "$389 to $735 a night, before tax and a 15-percent gratuity. The rates include three meals a day, afternoon tea and cookies and most activities." Nowadays the best deal I could find, in November, was $520 a night. But it is sort of an American version of the Grand Budapest Hotel, and you could argue that's priceless?
---
Support The Billfold
The Billfold continues to exist thanks to support from our readers. Help us continue to do our work by making a monthly pledge on Patreon or a one-time-only contribution through PayPal.