Public School Is Not Only Not Free, It's Gotten Expensive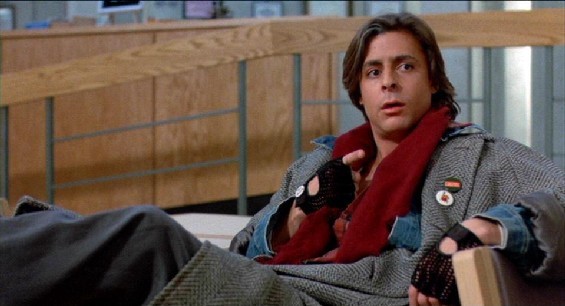 If you have a kid in our battered, wobbly, but still standing K-12 educational system, this may not come as news to you. But I was pretty surprised to learn exactly how expensive it has gotten to send a child to public school.
The bank crunched the numbers on the cost of supplies and required fees from a representative cross-section of schools in the six states it serves. According to this year's index, the parents of an elementary school–age child can expect to fork over $649, a 1 percent jump since 2014, and a middle schooler's family will shell out about $941, up 2.5 percent. But the moms and dads of high schoolers will feel the pain in their wallets the most. Supplies and fees for those students will be $1,402, an increase of 9 percent. Families with a kid in each age bracket can expect to shell out nearly $3,000. That's a big chunk of change for low- and moderate-income households. …
Thanks to the era of draconian public education budget cuts ushered in by the Great Recession, over the past few years schools have simply passed costs on to families. Since the first Backpack Index was produced in 2007, "the cost of supplies and extracurricular activities has increased 85 percent for elementary school students, 78 percent for middle school students and 57 percent for high school students," according to the bank.
The problem is particularly serious because "51 percent of public school students are living below the poverty line, which, for a family of four, is $24,250 per year." More than half of public school students in this country are officially poor! Which means demanding that families to pay up to $3000 a year to access an education — one that they are entitled to receive for free — is what my people would call a shande.
Gawker voiced outrage about this back in 2013, when a suburban Illinois parent complained about being instructed to pay over $500 in "mandatory fees" for her high school daughter. And why?
Perhaps the most notable charge being levied against public school parents in this district: $300 for a Chromebook for each student. A mandatory Chromebook. In an online FAQ on this subject, the school district — Maine Township, which pulls in students from Park Ridge and Des Plaines, Ill. — says that students must buy a Chromebook even if they already have a laptop or other computer at home. It justifies the expense by saying it is "a cost point that could easily be offset by replacing select print textbooks with electronic books and eliminating the requirement that students purchase a scientific calculator, resulting in a cost savings for families over their high school career."
A cost savings for families! How thoughtful. One that the district insists upon as compulsory and which, it threatens, it could resort to "legal options to collect." Jesus, at that point, why stop at legal options? Why not send Christopher Moltisanti door to door with a baseball bat?
Fun facts about Maine Township District 207:
+ The superintendent of Maine Township District 207 makes over $200,000 a year, with an additional $50,000 available to him as a bonus. He also "gets 22 vacation days and 12 sick days every year, as well as a $700 automobile expense reimbursement stipend."
+ One of the high schools in Maine Township District 207, Maine South, was named among the best in the country in 2015.
+ A first draft of the screenplay for The Breakfast Club was found at Maine North in a file cabinet.
There is good reason for the school district to have the early film script: much of "The Breakfast Club" was filmed inside the shuttered Maine North High School in unincorporated Maine Township during the spring of 1984. Maine North's gym served as the sound stage for the Shermer High School library set that was constructed for the film about five teenagers serving an all-day Saturday detention. Released in 1985, the film starred Emilio Estevez, Anthony Michael Hall, Judd Nelson, Molly Ringwald and Ally Sheedy.
The cover of the script indicates it was a copy given to then-superintendent John Murphy in January of 1984. "Reviewed and approved by Dr. Murphy" is also scrawled in blue pen on the right side of the cover.
Can you imagine what Bender would have said if someone had demanded he pay over $500 to a school he was legally required to attend?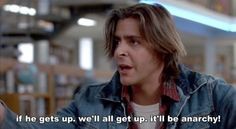 ---
Support The Billfold
The Billfold continues to exist thanks to support from our readers. Help us continue to do our work by making a monthly pledge on Patreon or a one-time-only contribution through PayPal.