The Complex Economics Of The Contemporary Bridal Shower
by Anonymous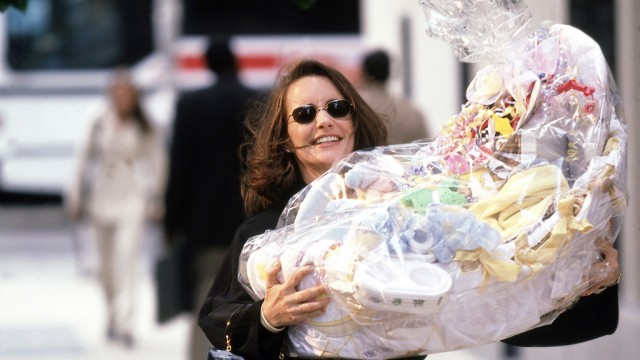 ACCOUNTING
Expenses:
$580 (after discount) to Williams Sonoma for an overly expensive cookware set, purchased at 40% off.
$480 to Westjet Airlines for what some would consider a last minute flight from Nova Scotia to Ontario to attend my bridal shower.
$200 to a kids sports charity supported by our locally-owned grocery store in exchange for borrowing their patio tables and chairs.
$350 in food to feed 40 ladies.
Total: $1610
Revenue:
The overly expensive cookware set, retail value $967
1 nacho dip from our Greek neighbor, monetary value: approx. $10
Leftovers: 2 quiches, assorted sliced meat and cheese, veggies and dip, tiny desserts. (Note: No nacho dip. It was a hit!) Monetary value: approximately $35
Five gifts: a necklace I'll never wear, lingerie I'll probably wear a handful of times, an inspirational plaque about our "love story," and a mug that makes me smile every time I see it on my desk. I would sum these up as lovely, appropriate, thoughtful gifts that will all eventually be KonMarie'd out of my life. Monetary value: approx. $120
CASH. My sister, the hostess of the party, invited attendees to contribute toward the overly expensive cookware set purchased by my mother. Delighted to be relieved of the duty to bring a gift, selected either from a department store registry or based on nothing more than a shot in the dark, the ladies showed their gratitude with an outpouring of cash. The contributions more than covered the cost of the pots and pans, but since everyone gave an amount they were comfortable with, I don't feel overly icky about pocketing the difference. $580 + $470 = $1050
Total: $1282
NET: +$572

(EMOTIONAL) CURRENCY EXCHANGE
Gains: Words of wisdom and cherished recipes
Recipes from family, friends, strangers and Canadian Living Magazine. With each invitation, my sister included a 4×6 recipe card and instructions to fill it out with a favorite recipe to bring to the shower to share with the bride-to-be. I ended up with a thick stack of classic recopies for all occasions, some of which have been used in my family for generations.
Guests were also invited to write words of wisdom on marriage and life. After everyone had left, I sat around with family and some lifelong friends, reading these kind, hilarious and hopeful words aloud and trying to guess who had written what.
Losses: Several cultural faux pas
Ukrainians give cash at weddings and by requesting contribution toward one large gift rather than individual gifts I had "deprived" the Ukrainian ladies in my fiancée's family of their chance to give me a wedding gift.
Secondly, the overly expensive cookware set arrived in 9 distinctive, large boxes, each wrapped in pale blue, heavy weight paper, a thick cream-colored ribbon, along with a tiny useless whisk. Before I even had the paper off the first one, my already married friend cooed, "Oooh, I know where those are from …" and smiled as if to show me that I was now part of the Williams Sonoma Wives Club. I chuckled about needing to upgrade my pots from my student days and tossed her one of my many tiny, useless whisks.
The real issue however was that I already knew what the boxes contained and everyone knew that I knew. Nine boxes is a lot to feign giddiness over pots and pans that have already been subjected to extensive internet research. I lost my audience two boxes in after the group dissolved into chatter, and I stopped opening the boxes after three. I think my sister or mother opened the rest of the boxes later. I don't know what happened to the eight remaining tiny whisks.
Market Value
One month later, I still have not sent out the thank you cards and fear that my stock value as wife material is dropping steadily with every passing day.
This story is part of our Wedding Season series.
---
Support The Billfold
The Billfold continues to exist thanks to support from our readers. Help us continue to do our work by making a monthly pledge on Patreon or a one-time-only contribution through PayPal.