The 90s — And Blockbuster — Are Alive And Well In Mexico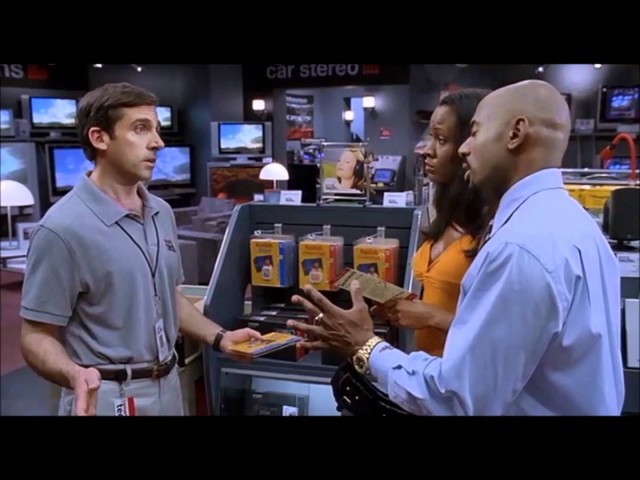 Do you miss Blockbuster? Feel wistful for Woolworths? There's a hack for that: try going south of the border.
there's money to be made from Mexican consumers who still have positive associations with American brands. While Blockbuster as a date-night destination went the way of the VHS tape in the U.S., Mexicans still flock to rent video games the old-fashioned way. Retail brands have a longer shelf-life because they don't face as many competitors, and fewer people buy online, according to Juan Martinez, the president of research firm Superbrands Mexico.
"There's not the same pressure," Martinez said from Mexico City. "There are many brands that can survive a little longer in Mexico than in the U.S."
Like, for example, Sears:
Sears Mexico's same-store-sales grew by 7.1 percent in the first quarter. Hoffman Estates, Illinois-based Sears Holdings Corp., the parent company of what was once the largest U.S. retail chain, is selling assets and has posted 12 straight quarters of losses.
"There are no second acts in American lives," said F. Scott Fitzgerald, because he didn't live long enough to see Kenny Rogers Roasters thrive in Malaysia.
In 1998, the company filed for bankruptcy. Nathan's Famous bought the ill-fated Kenny Rogers Roasters and in 2008 sold the entire chain to its Asian franchiser, Berjaya Group, for $4 million. That turned out to be a rather savvy deal. Total revenue for the last fiscal year was over $100 million, according to a recent Time article. There are roughly 140 locations in Asia, including in Malaysia and the Philippines, as well a handful of locations in Beijing. The chain is slated to begin opening stores in China in September. Stateside, Mr. Rogers' chicken run hasn't been nearly as successful: A single outlet still stands in the U.S., in Ontario, Calif.
As for Bob's Big Boy, "its heftiest presence is in Japan, where operations are helmed by Zensho Group, with nearly 265 locations."
American brands aren't always reliable draws overseas. Yes, when I was in Russia, I was shocked at how long the line was outside the famous first-ever Moscow McDonald's, and yes, Apples seem to grow well on most trees. But some hometown heroes — like eBay, Starbucks, and even Google — have bellyflopped in foreign waters.
Poor Wal*mart tried to take Japan by storm and ran into a very simple problem:
In Japan, WalMart bought a share in the Seiyu company, and attempted to implement its successful strategies in Seiyu stores, such as the "Every Day Low Prices" campaign. However, Businessweek pointed out that this doesn't have the same draw in Japan as it does in the United States because customers associate low prices with cheap quality, making them wary about shopping there.
They associate low prices with cheap quality? How positively unAmerican.
---
Support The Billfold
The Billfold continues to exist thanks to support from our readers. Help us continue to do our work by making a monthly pledge on Patreon or a one-time-only contribution through PayPal.