Never a Bridesmaid, Never a Bride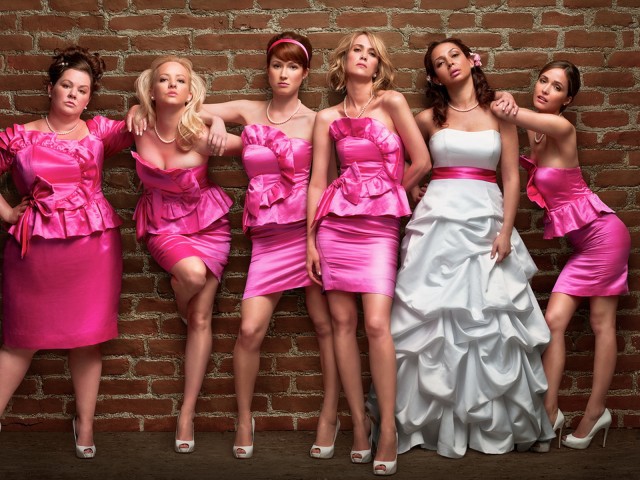 It's the first day of The Billfold's themed Wedding Season month and I am a little worried about the quirky Nicole stories I can share with you, because — I need to tell you right away — I have zero.
I've never been a bridesmaid. Never had to pay for a dress I only wore once (I mean, I have paid for fancy dresses I've only worn once, but none of them were for weddings). Never been part of a bachelorette party. Never bought a bride-to-be a drink, never wondered whether I should give money to a stripper, never bought a box of phallic-shaped pasta.
I could buy the pasta for myself, I guess. It would make a decent Instagram.
I've never watched a close friend plan a wedding. Never been part of wedding-planning conversations. Never been in a room where anyone has tried on a wedding gown.
I've never been to a destination wedding. Never had to budget cash and vacation days for a destination wedding. Never been invited to a destination wedding and had to turn it down because of the cost. I have sent regrets to weddings that have taken place many states away from where I lived, which would have been destination weddings for me in a technical sense.
I have had exactly two personal dream wedding fantasies: getting married in a park in my hometown, and getting married on the JoCo Cruise. One of these would be significantly less expensive than the other — though they might be equally expensive for my guests, considering the cost of flights to rural Missouri and the fact that you'd have to rent a car to make the three-hour drive from the St. Louis airport to my hometown.
Whenever I think about my future wedding I assume it will involve a group of interested parties whom I do not yet know (the prospective groom, his family) and so I do not think about it beyond that. If there is someday a wedding, it will take multiple perspectives into account, and it seems foolish to imagine a wedding that only includes my own.
I've attended four weddings in my adult life, including one that did in fact take place on the JoCo Cruise (with John Scalzi as officiant). I have also bought gifts for three weddings that I wasn't able to attend due to distance. And that's it.
I did play the piano at a wedding when I was in high school. That's a quirky Nicole story I can tell, and it involves money, so I'll save it for later this month.
I also handed out birdseed at one of those four weddings I attended after high school, wearing a dress I bought at a thrift store and altered to fit; I also altered it by cutting off all the sequins at the bodice. But I've never been a bridesmaid or a maid of honor.
And you already know that I've never been a bride.
This story is part of our Wedding Season series.
---
Support The Billfold
The Billfold continues to exist thanks to support from our readers. Help us continue to do our work by making a monthly pledge on Patreon or a one-time-only contribution through PayPal.