Planning a Trip With a Friend for the First Time
by Tatiana Jimenez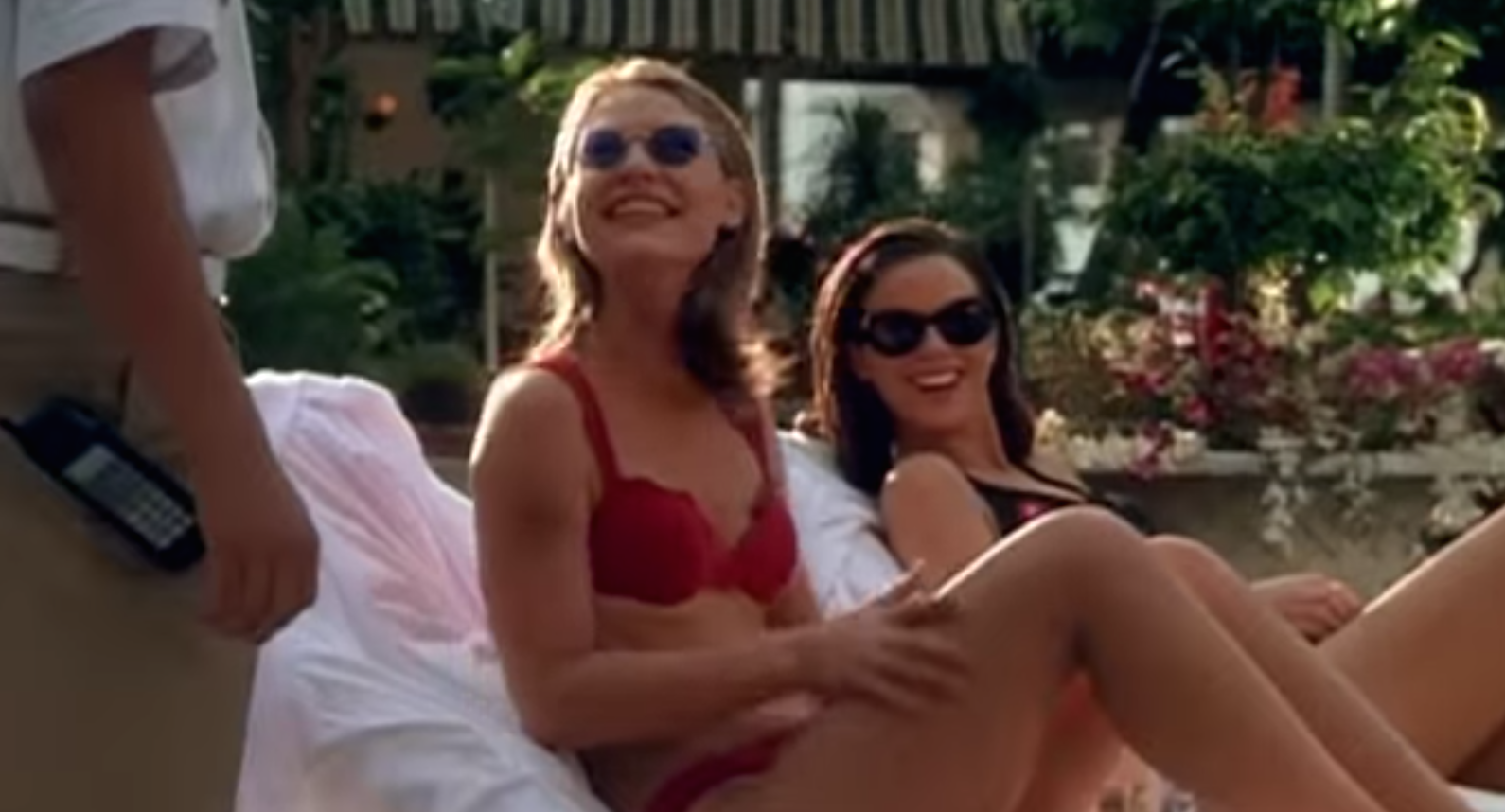 Over the last decade I've been able to travel in the U.S. and abroad with some of my favorite people. Most of the time, our trips go off without a hitch: We form a deeper bond that can only come from being in a new place and working together to make it the best trip possible — like navigating Tokyo without being able to speak Japanese, or spending a day apart from your friend in London and forgetting that neither of you purchased the World Traveler phone plan, so you have no clue when or where you'll see them again! (Spoiler alert: we were both smart enough to just meet up at our apartment to plan what was next.)
On the other hand, I've been on trips with friends where things didn't go as smoothly, and you learn more about those friendships (and yourself!) very quickly. But just because you don't travel well with someone doesn't mean that your friendships are any less valuable; it's just important to be aware of what does and doesn't work for you in a travel partner.
All of that being said, I'm planning a trip to London and Paris this October with one of my best friends, Cathy. We've traveled together many times in groups, but never as a duo. She and I are very communicative and open about our expectations for the trip, so I thought it might be helpful to share a list of some "things to consider" that I've learned along the way:
Timeline: Like most working folks, Cathy and I have a limited amount of vacation days to work with, so when planning a big trip with someone your "risk" not only lies in the actual amount of money you'll be spending, but also in the amount of vacation hours you'll be using during your trip. In my case, I get about a week more of vacation per year than my friend. While I wanted to be in Europe for two weeks, I knew that Cathy only had about seven vacation days to work with, so after looking at flights, we both agreed that a 10-day trip (including red-eye travel and the weekend in between) would work perfectly for both of us.
Budget: Whenever I've traveled with friends, it's always helped to be open about what we're budgeting for the trip. Luckily my friends are pretty easygoing when it comes to conversations about spending and money, so this usually isn't an issue. Cathy and I might not have identical incomes and lifestyles (she lives in Orange County, is married and is saving for a house, and I live in San Francisco, am not married and am a happy renter of a rent controlled studio apartment), BUT we are both very budget conscious. We decided to budget for around $1,200 for our flights (which is exactly what we ended up spending!) and about $2,000-$3,000 for accommodations, food, etc.
Activities: Believe it or not, one of the main reasons we decided to go to Paris was because of, wait for it … DISNEYLAND PARIS. Hate if you want, but we love Disney, and this will serve as our main, most costly activity (we still haven't decided whether we'll spend one or two days at Disneyland Paris — have any of you been? Please share your insight!). Besides Disney, we want to do a handful of "touristy" things, as you can probably imagine. Shout out to Google Docs, which has been really helpful in the planning of our trip. Cathy is an accountant and I'm a designer, and we both respond to visuals and spreadsheets, so this has worked well for us.
Coupons/Deals: Part of the fun of planning a trip for me is the gratification that comes from finding great deals, and feeling like I'm being a "smarter" tourist. So, for things like shows or walking tours, coupon/deals sites come in handy. On a recent trip to Vegas, we found a Buca di Beppo coupon that saved our group of 9 about $50. So, the savings don't have to be huge to make us happy.
Accommodations & Comfort Level: Some people are really easy going when it comes to accommodations and can stay in hostels. That is a really budget friendly option, but I've never stayed in hostels, and while I'm sure it's fun, Cathy and I decided to stick to hotels or vacation rentals. Luckily Cathy and I are on the same page, because I wouldn't want to have weird tension during your trip regarding shared costs, or have someone feel like they didn't have a say in the matter. That isn't fun for anyone involved. We're looking at sites like TripAdvisor and Kayak for good deals. (If you have any hotel recommendations, I'd love to hear those as well!)
General Travel Lifestyle: I've traveled with people who I know will be challenging to travel with again because their travel "lifestyle" is so different than mine. This could be anything from being too codependent, to needing too much alone time and not engaging, to sleep habits (sleeping too much, or on the other hand, wanting to be out all night). It's really important for me to travel with someone who is both independent, but also wants to have some shared experiences. I believe that is always a winning combination.
MOST IMPORTANTLY, Being Honest About Your Financial Situation: I've reached the age where my friends' income levels and financial priorities are starting to vary significantly (some friends are now in dual income households, some have families and tighter budgets, and some friends are "ballin" as they say). It's important, as mentioned above with your budget, to be honest about how much you're expecting to spend. I have a friend who recently went on a bachelorette trip with her sorority sisters and she felt like she was forced into contributing to the buying of tables at clubs. I think making memories is really important, but when those memories are made by reluctantly forking over cash when you don't want to, or cause you to go into debt, I think it's time to rethink your choices. However, I think it's totally fine to travel with friends who are on different levels income wise, and that can work as long as you hang back sometimes if necessary. If everyone is going to the spa and you don't want to, that should be fine. We're all adults here, and it's ok to have different spending priorities — sometimes it's hard to remember that.
Anyway, all of that being said, spending my hard earned cash to make memories with friends and family is one of my favorite things to spend my money on, but I try to do it in smart ways to make the most of both my time and money. Have you had any experiences traveling with friends, good or bad? Or tips to share from those experiences? I'd love to hear them. And if you plan to travel with friends in the near future, know that planning your trip can be just as fun as the trip itself. It is for me!
This story is part of our Travel Month series.
Tatiana Jimenez is a marketing person & designer at a credit union in San Francisco, where she has learned financial responsibility through osmosis. She also writes about design, DIY projects and life in general on her website.
---
Support The Billfold
The Billfold continues to exist thanks to support from our readers. Help us continue to do our work by making a monthly pledge on Patreon or a one-time-only contribution through PayPal.