How a Single Sweater Led to J.Crew Layoffs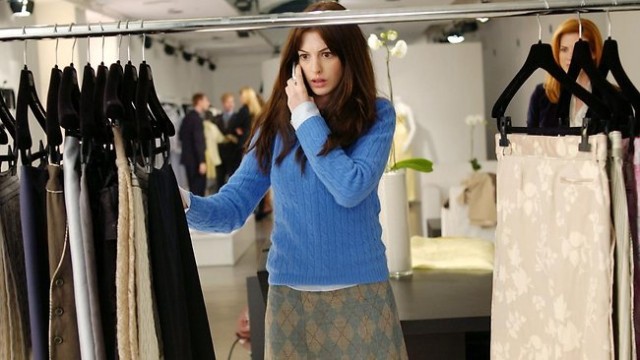 Think, for a minute, about your favorite clothing retailer. How many different types of sweaters do you think they sell? A lot, right? If you're shopping online, the sweaters section might take up two full screens of thumbnails.
But apparently one bad sweater design is all it takes to send a company into financial crisis.
As Ester mentioned last week, J.Crew recently laid off 175 people, including Tom Mora, the head of women's design. (Somsack Sikhounmuong, head of design for J.Crew's Madewell brand, will be taking over the role.)
What prompted these layoffs? Possibly, a single sweater.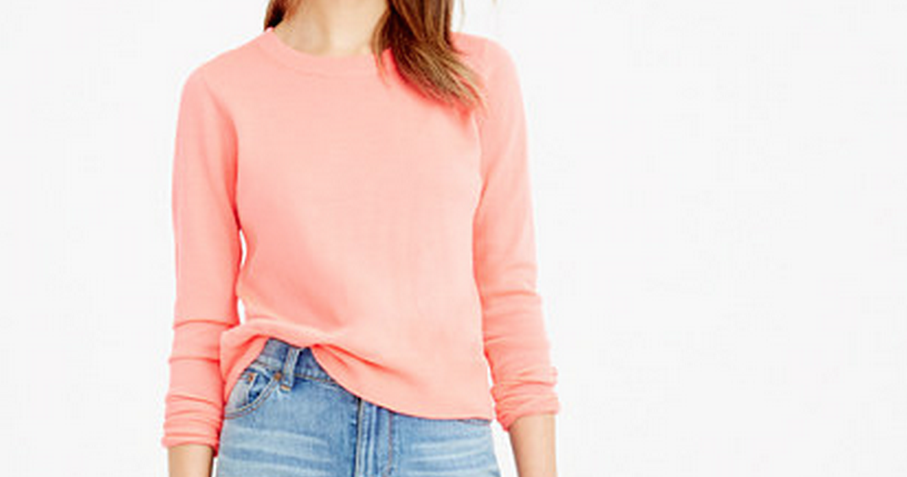 Meet the Tilly. You can see it at the link, but it is just about as basic as a sweater can get. I own a similar version, only mine's not made out of merino wool. It's one of those boring everyday sweaters you stock your closet with and wear to the office on Casual Friday.
Except nobody bought the Tilly. To quote the New York Times:
"The Tilly was a disaster. An absolute disaster. They should not have gone that way," said Rynetta Davis, 38, a professor at the University of Kentucky and J. Crew obsessive who recites the articles of clothing by their catalog names and posts pictures of herself wearing the chain's outfits on her blog, jcrewismyfavstore.blogspot.com.
J.Crew's CEO, Mickey Drexler, didn't want to put the blame on just the Tilly sweater, but he noted it was a big problem for the brand. As Quartz reports:
"We missed the following in sweaters: Perfect Cardigan; the Tippi, we didn't buy enough; we made a big mistake in the Tilly, Perfect V and the Perfect Crewneck — we had a Perfect Crew and it sold out early," Drexler said.
"We bought too much of the Tilly, which was a relative of the Tippi."
And sales dropped. To quote PR Newswire, "J.Crew sales decreased 5% to $508.7 million. J.Crew comparable sales decreased 10% following a decrease of 3% in the first quarter last year."
Why would a single sweater (or even a few bad sweaters) send a company's sales into a downward spiral? Slate offers a fascinating explanation:
It has a lot to do with the loss of related purchases, says Dale Achabal, the executive director of the Retail Management Institute at Santa Clara University. When a company screws up one of its key pieces — and J. Crew's lightweight sweaters seem to be a key piece for them — a consumer is not only not buying the sweater; she's not buying the pants that go with the sweater, or the statement necklace that really ties the whole outfit together. The Tilly sweater, which no one bought, is now on sale for $45.99, down from $86, so J. Crew isn't just losing the money from marking down that sweater — they're losing the money you didn't use to buy J. Crew's "favorite pair of high-rise jeans" that they recommend pairing with the Tilly.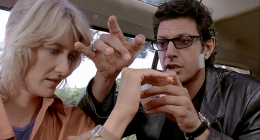 I find this completely fascinating. One bad sweater means losing the money J.Crew would have made on the sweater, as well as money they would have made on jeans and jewelry. Simultaneously, not having enough of the "good" sweater (the Tippi) means they lose money on those jeans and jewelry sales too. Profits go down, and J.Crew announces layoffs. It's that simple and that terrifying.
At this point, we need Meryl Streep to swoop in and give us all a lecture on how important mid-range fashion truly is, and how a lot of thought has to go into even the most boring of everyday sweaters, to ensure that we buy them, that companies make profits, and that people get to keep their jobs.
Because if something's just a little off with a sweater design that most of us will claim looks exactly like every other basic sweater, people won't buy it — and, within a few months, 175 people will get laid off.
---
Support The Billfold
The Billfold continues to exist thanks to support from our readers. Help us continue to do our work by making a monthly pledge on Patreon or a one-time-only contribution through PayPal.